Bocce Ball Thursday's at Sal Builione Court in Suffern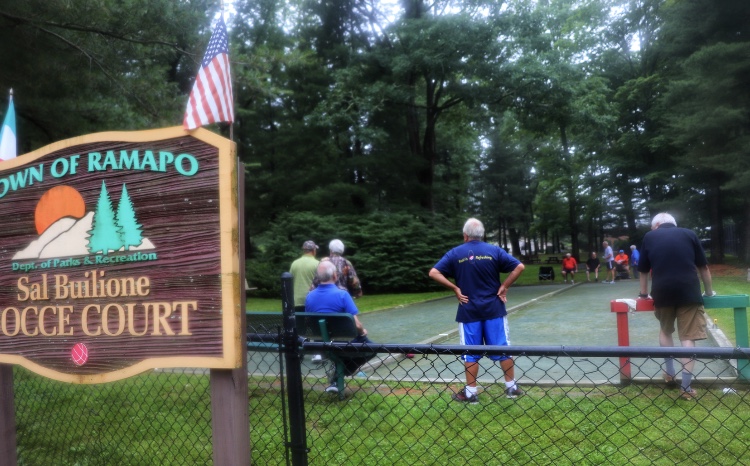 SUFFERN, NY – Every Thursday people from Ramapo and the surrounding areas gather at the Sal Builione Bocce Court located at Bon-Aire Park in the Village of Suffern. The loyal group of players will play multiple games of bocce ball, and enjoy many laughs. The court is named after Village of Airmont resident Salvatore Builione, who passed away in February of 2006 at 94.
In 1941 Mr. Builione served with the 69th Regiment, New York State Guards and was stationed at Camp Smith. He was President of the Airmont Seniors for 14 years, President of the Ramapo Council of Seniors for three years, Board of Ramapo Consumers Protection for eight years, and The Ramapo Housing Authority for twenty three years.
Builione was also a proud member of the Sons of Italy, the Vincent Linguanti Lodge #2212 and was honored by the Italian Twinning Committee, of which he was a member. He served as a Special Deputy Sheriff of Rockland County for eighteen years. In 1995 he was nominated Rockland County Senior Citizen of the Year.
Before the season starts, the leaders of the club meet with Town of Ramapo Parks and Recreation officials who are very supportive. The Bocce Court Club is primarily responsible for purchasing of the equipment, the Town is very proactive about the up-keep, according to multiple members.
The park is located at :
Campbell Ave. and Bon-Aire Circle, Suffern, NY
Directions: Route 59 to Campbell Ave. and right onto Bon Air Circle and right onto Bon Air West
Nyack Halloween Parade Set for October 28th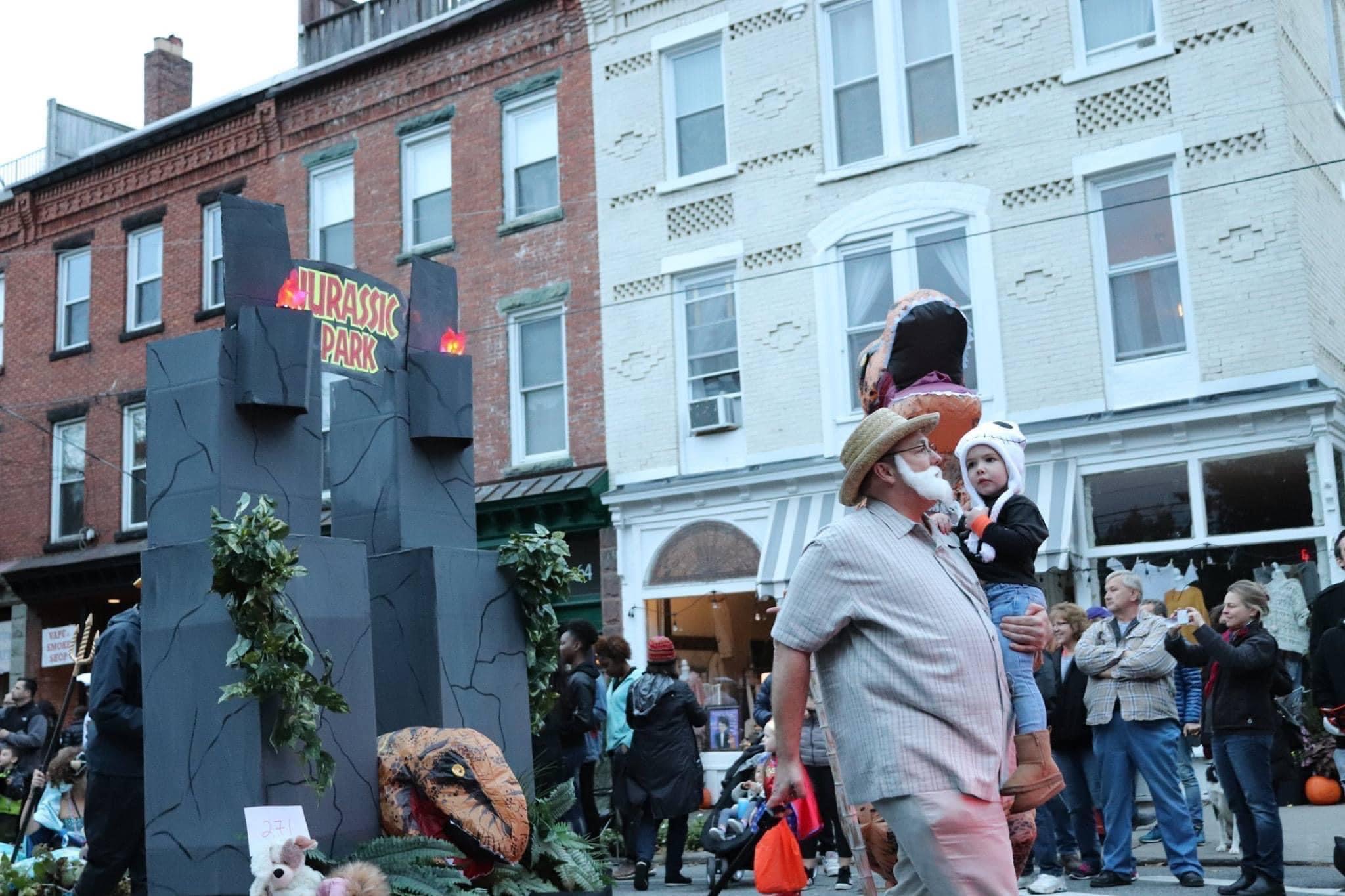 NYACK, NY – The biggest small town Halloween parade in America returns to Nyack on October 28th. Kickoff is at 5:30 pm in downtown Nyack.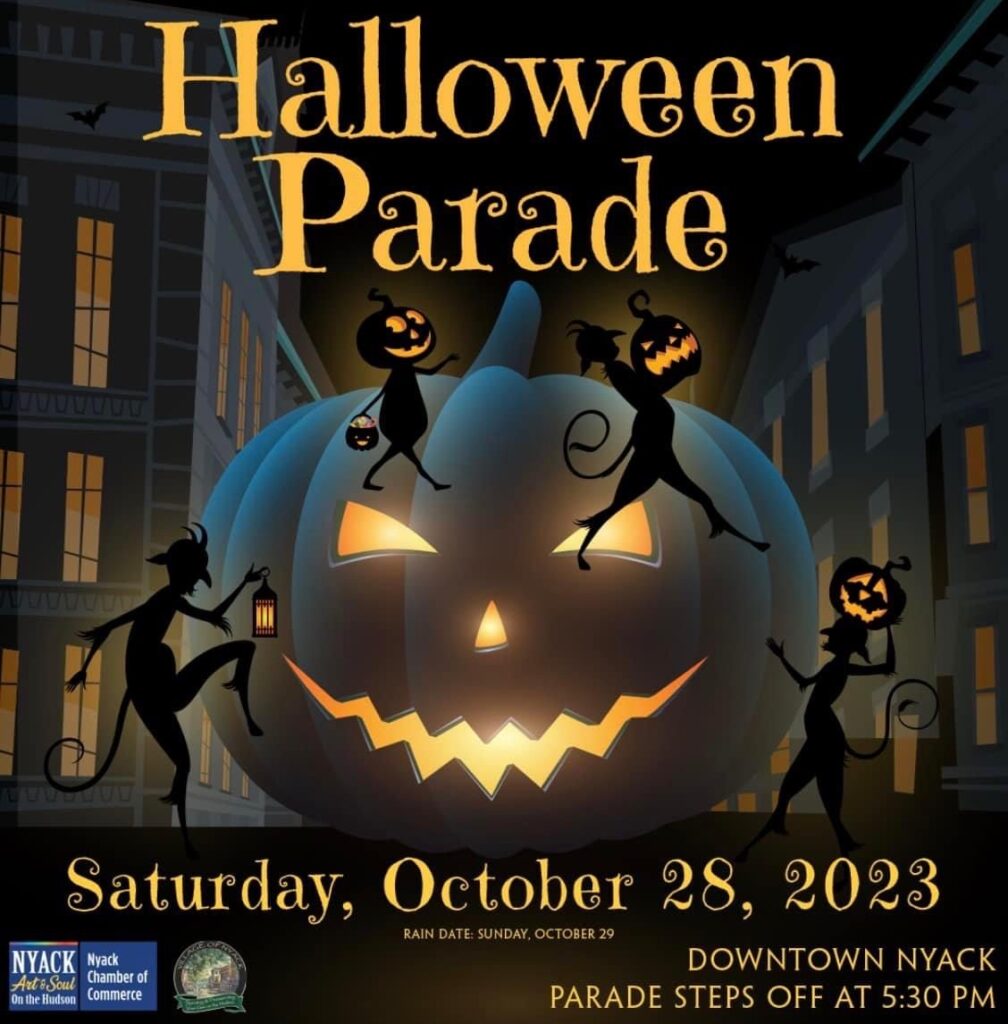 Check out some old photos from previous parades, including one of a Tappan Zee Bridge costume that went viral when it was posted.
Clarkstown Community Tag Sale & Touch a Truck Germonds Park September 23rd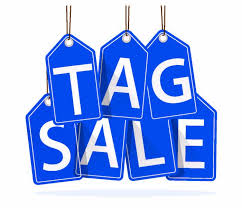 Community Tag Sale: 9:00 AM – 2:00 PM
                Location: Germonds Park, 185 Germonds Road, West Nyack, NY 10994
         Date: Saturday, September 23, 2023 (Rain Date: Saturday, September 30, 2023)

Touch A Truck – Children will have a hands on opportunity to be able to explore Police, Fire, Emergency, Highway and Heavy Machinery.
                                                Time: 10:00 AM – 1:00 PM
                                                            FEE: Free
Only Service Animals are Allowed in the Park – Service animals are defined as dogs that are individually trained to do work or perform tasks for people with disabilities. Examples of such work or tasks include guiding people who are blind, alerting people who are deaf, pulling a wheelchair, alerting and protecting a person who is having a seizure, reminding a person with mental illness to take prescribed medications, calming a person with Post Traumatic Stress Disorder (PTSD) during an anxiety attack, or performing other duties. Service animals are working animals, not pets. The work or task a dog has been trained to provide must be directly related to the person's disability. Dogs whose sole function is to provide comfort or emotional support do not qualify as service animals under the ADA.