18-year-old male from Clarkstown reported missing
UPDATE: 4:40 pm – Sunday, May 12 –
STILL NO SIGN OF PETER PLEASE KEEP ON THE LOOK OUT. 6'4" 190 POUNDS. LONG WHITE SLEEVE TEE BLACK SHORTS AND BLACK NIKE RUNNING SNEAKERS: HE HAS A BEARD AND JUST SHAVED HIS HEAD. https://t.co/zY0jTyIqLa

— em (@hi_im_emilye) 12 Bealtaine 2019
– – – – – –
New City – Clarkstown Police are trying to locate a New City man who was last seen Friday – May 10th.
A post from the department's Facebook Page indicates they are looking for 18-year-old Peter Ereifej. He was reported missing by his mother.
Ereifej is described as a white male with dark hair and was wearing a long sleeved white shirt, black shorts and black sneakers.
IF YOU HAVE SEEN OR HAVE INFORMATION REGARDING HIM PLEASE CONTACT THE CLARKSTOWN POLICE DEPARTMENT AT 845-639-5800.
Town of Clarkstown Pay Tribute to Rockland & 9/11 Heroes Thomas and Danny Foley with Life-Sized Statues in West Nyack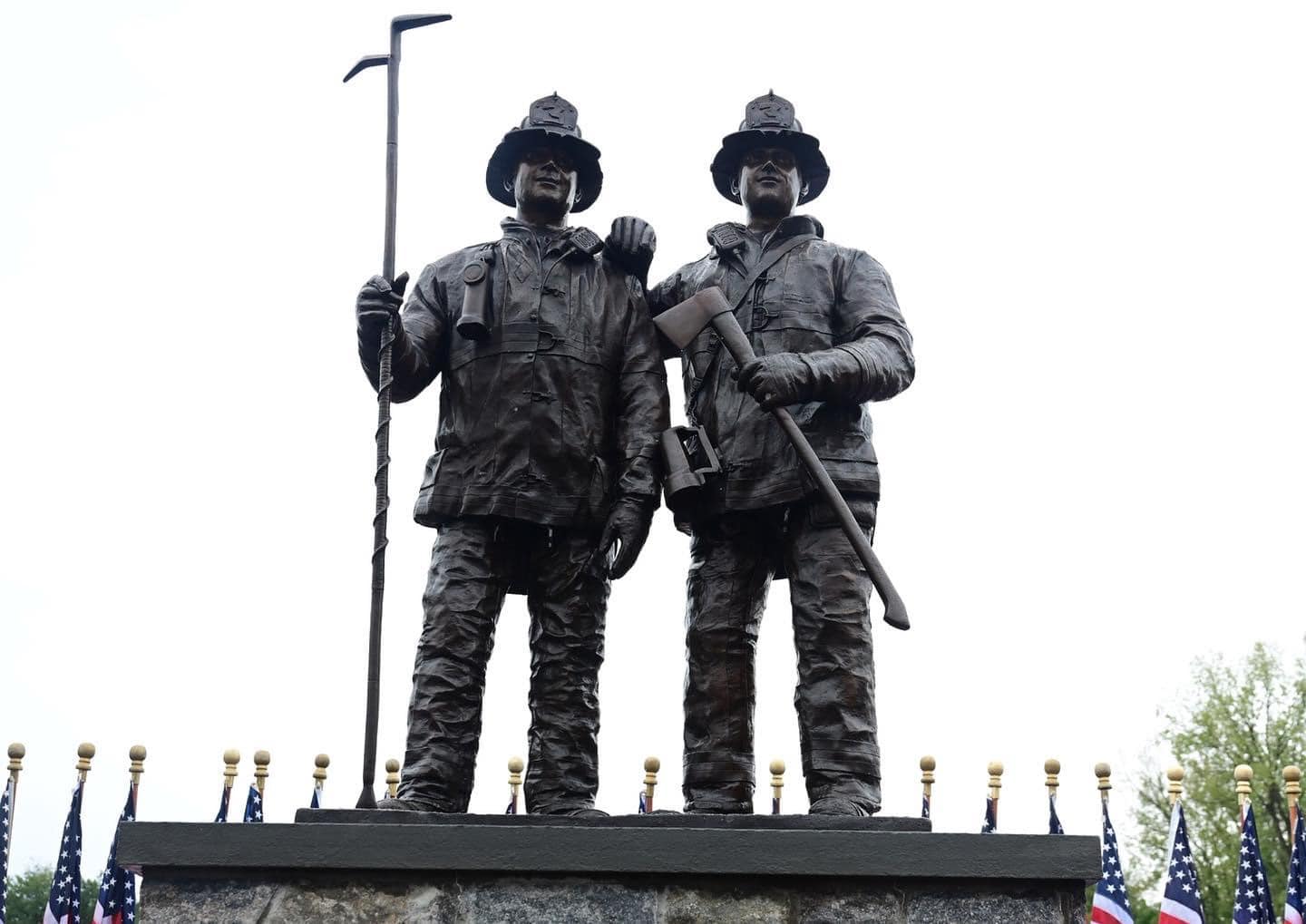 WEST NYACK, NY – FDNY firefighters Thomas and Daniel Foley were memorialized in a beautiful tribute in West Nyack today, a place they called home. A life-sized statue of these brave brothers was unveiled at the West Nyack Hamlet Green and Firefighter Memorial Park.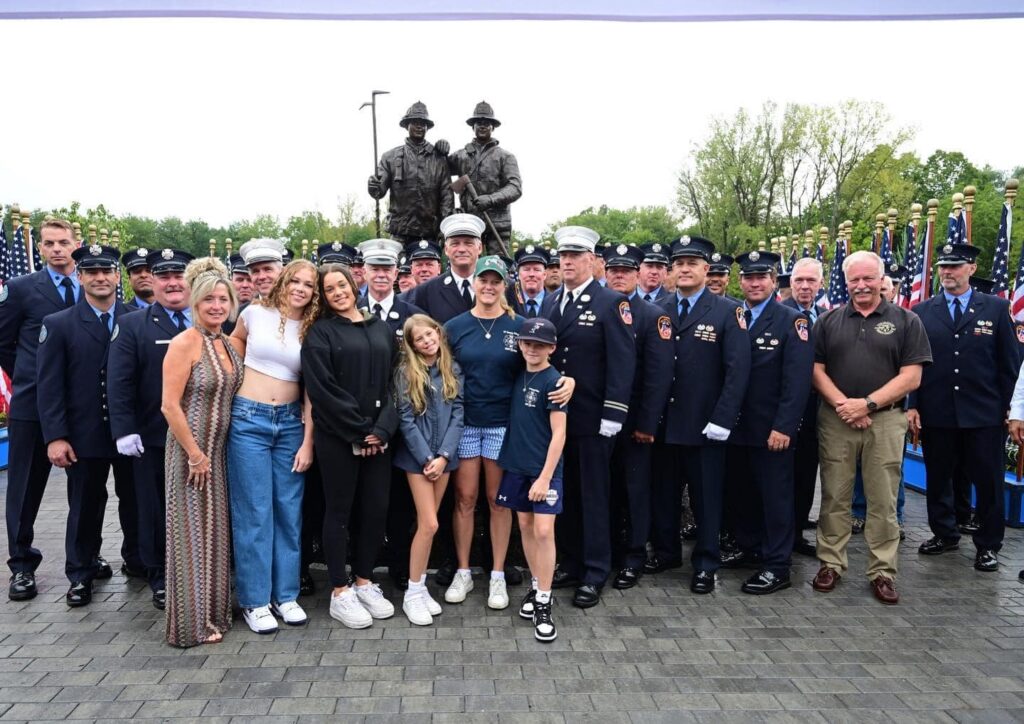 Thomas Foley of Rescue 3 died on 9/11. His younger brother, Daniel, of Ladder 49, spent days days searching for his body and eventually found him 10 days later.
Daniel Foley joined Rescue 3 in the years following. He died of 9/11 related illnesses in 2020.
We will #neverforget Tommy and Danny Foley
New York State Police Serving Since 1917 Accepting Applications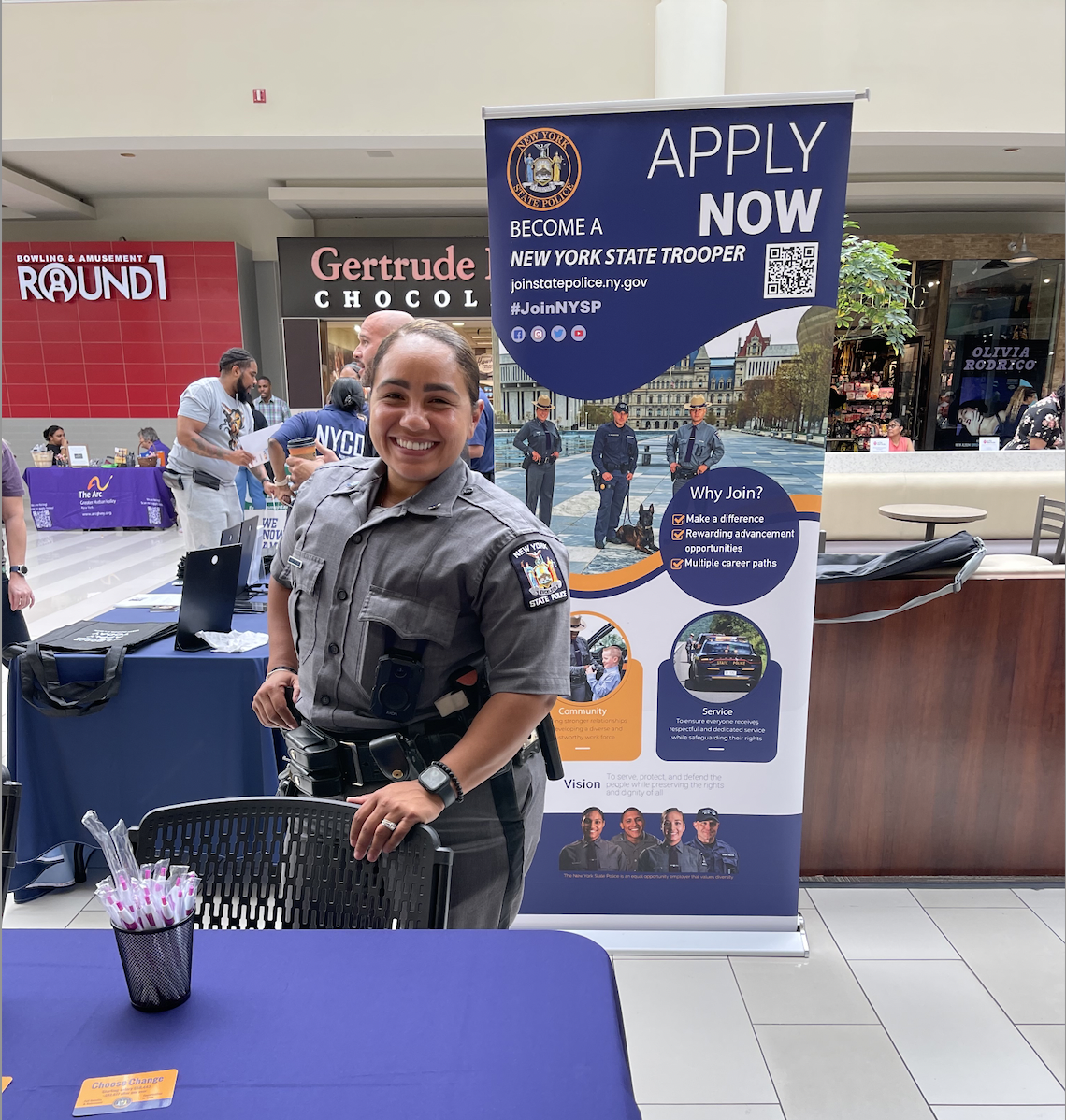 Middletown, NY – Trooper Briana Martinez – Gigante, Recruiter Troop F, discussed the benefits to becoming a NYS Trooper.  Starting with 120 hours of vacation annually, a max of 224 hours depending on years of service. 104 hours of annual paid holiday time. 20 – 40 hours paid personal leave based on years of service, health, vision and dental insurance. She stated there were different career opportunities available to qualified individuals. For more information visit JoinStatePolice.ny.gov or