40 Elected Officials and Community Leaders Endorse Mondaire Jones for Congress in NY-17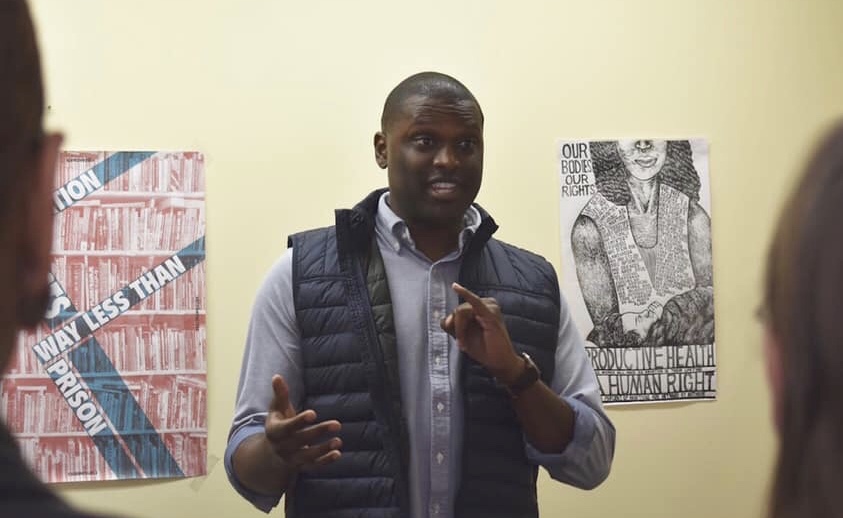 NYACK, NY – Congressional candidate Mondaire Jones announced the endorsement of 40 elected officials and community leaders in Rockland and Westchester Counties, including an endorsement from a former NY-17 Democratic Congressional candidate. The list includes 20 current or former elected officials in Rockland and Westchester Counties.
These endorsements, made in the individual capacities of the endorsers, come shortly after Jones announced his campaign had raised a total of over $827,000 by the end of the first quarter of 2020 in his bid to represent New York's 17th Congressional District. Jones has also been endorsed by Senator Elizabeth Warren, Representative Ayanna Pressley, Working Families Party, United Auto Workers, Hispanic Democrats of Westchester, and numerous other leaders and organizations.
"I am proud to have the broadest base of support of any candidate seeking the Democratic nomination to represent New York's 17th Congressional District. These endorsements, which span Rockland and Westchester Counties, represent a direct challenge to the idea that any other candidate could possibly have outsize support from local elected officials and community leaders," said Democratic Congressional Candidate Mondaire Jones.
"I first met Mondaire when he was campaigning at the Irvington Farmers Market, which said so much about the type of campaign he is running," said Village of Irvington Mayor Brian Smith. "He is meeting people in their communities so he can best represent the interests of every single person in the district. His story and his demeanor are very inspiring, and I knew immediately that he is the type of leader we desperately need in Washington. I was a Republican for most of my life, and Mondaire and I don't agree on every issue, but I know he has the judgment and integrity to be a phenomenal representative for not just people in Irvington, but everywhere in the district."
"Mondaire Jones grew up and was raised in the community he is working to represent, and he is the type of representative that we need in Washington," said former NY-17 Democratic Congressional Candidate David Katz. "I was honored to run alongside him for this seat, and I am glad to throw my complete support behind him now. Mondaire was the first declared candidate for this seat and isn't afraid to stand up for what he believes in, and I know that he will fight tirelessly on behalf of working people. I can't wait to help elect him as my next member of Congress."
Jones has also been endorsed by the following elected officials and community leaders in their individual capacities:
Westchester County
Brian Smith; Mayor, Village of Irvington
Northern Wilcher; Councilmember, Town of Ossining
Greg Meyer; Councilmember, Town of Ossining
Vanessa Agudelo; Councilmember, City of Peekskill
Ramon Fernandez; Councilmember, City of Peekskill
Ken Jones; Councilmember, Town of Greenburgh
Omar Lopez; Trustee, Village of Ossining
Joan Grangenois-Thomas; Trustee, Village of Port Chester
Lisa Rudley; President, Ossining Board of Education
Quantel Bazemore; Former Trustee, Village of Ossining
Lisa Copeland; Councilmember, City of Mount Vernon
Delia Farquharson; Councilmember, City of Mount Vernon
Erwin Lee Trollinger; Reverend, Calvary Baptist Church, White Plains
Doris Dalton; Reverend, White Plains
Peter Bernstein; Organizer, Irvington Activists
Lisa Genn; Organizer, Irvington Activists
Kat Brezler; Co-Founder, The People for Bernie Sanders
Kelly Marx; Founder, Westchester March for Our Lives
Lutonya Russell; Executive Director, Boys and Girls Club of New Rochelle
Susan Van Dolsen; Co-Organizer, Westchester for Change
Monica Getz; Co-Founder, Coalition for Family Justice
Robin Bikkal; Founding Chair, Hispanic Democrats of Westchester
Rockland County
Don Hammond; Mayor, Nyack
Bruce Tucker; Mayor, Piermont
Louise Parker; Village Trustee, Nyack
Nancy Low-Hogan; Former Rockland County Legislator
Denise Kronstadt; Former Rockland County Legislator
Emily Feiner; Former Village Trustee, Nyack
Ivanya Alpert; Former Village Trustee, Piermont
Emilia White; Former Deputy Mayor, Spring Valley
Greg Julian; Chair, Town of Stony Point Democratic Committee
Michael Hogan; Chair, Town of Orangetown Democratic Committee
Vivian Street; Member, NYS Democratic Committee & Former President, Spring Valley NAACP
Maureen Porette; 2017 Democratic Nominee, Rockland County Executive
David Katz; Former Democratic Congressional Candidate, NY-17
Julie Goldberg; Former Democratic State Senate Candidate, SD38
Steven White; Power of Ten
Deborah Stedge; Steering Committee Member, Rockland Coalition to End the New Jim Crow
Darcy Casteleiro; Former Chief of Staff, Assemblywoman Ellen Jaffee
Meet Judge Susan Sullivan – Bisceglia Candidate for NYS Supreme Court, 9th Judicial District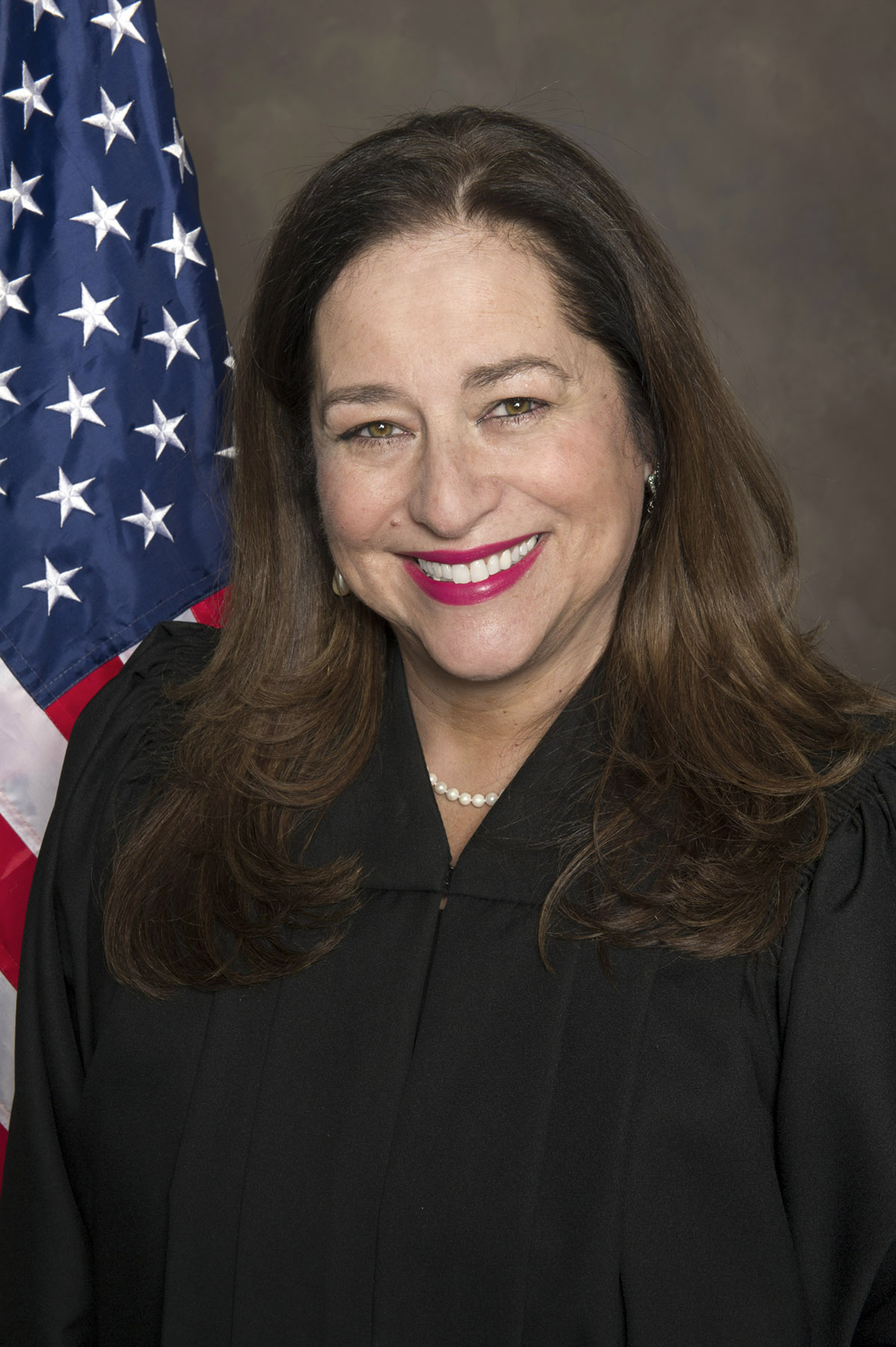 ROCKLAND COUNTY, NY – Judge Susan is the 1st Woman Judge serving in her hometown, the Town of LaGrange, previous acting Poughkeepsie City Court Judge, Town of Union Vale Justice, Town of Patterson Justice and Associate Justice, Village of Wappingers. She is a jurist who truly cares about her community. She received her Juris Doctorate from New York Law School and is a private attorney with Sullivan-Bisceglia Law Firm, P.C., with offices at the Hudson Valley Regional Airport, Poughkeepsie, New York. Judge Susan has well over 25 years of combined experience obtained in the courts, major law firms, Fortune 500 companies and the State of New York.
Additionally, Judge Susan serves as 2nd Vice President of the New York State Magistrates Association and Past President of the Dutchess County Magistrates Association where she advocates for the interests of the courts as well as provides education to judges across New York State.
During Covid-19, she was a member of a special committee in the 9th Judicial District, serving with the Administrative Judge and leaders of the courts and guided the judiciary through the challenges of the pandemic and helped implement virtual arraignments in Dutchess County. She has been appointed to the Dutchess County Criminal Justice Council and Chairperson of the Centralized Arraignment Committee where she leads the anticipated implementation of a centralized arraignment part.
Judge Susan has over 25 years of combined legal experience in presiding over and researching and analyzing complex legal issues raised in civil and criminal cases in trial courts as well as representing clients in NYS Supreme, Family Court, County Criminal Court, and Surrogates Court. She has extensive experience in conducting hearings, taking testimony, reporting, and issuing findings of fact, conducting legal research, and rendering decisions.
As a previous Member of the Industrial Board of Appeals of the State of New York, she presided over hearings and issued decisions on matters on appeal from the Department of Labor. While at IBM, she handled high-profile business transactions, and corporate matters. At Clifford Chance Rogers & Wells, one of the largest firms in the world, she was a corporate finance/litigation attorney. She has been involved in handling complex legal issues involving some of the largest companies and organizations in the world.
Judge Susan frequently participates in judicial and legal education programs and has published articles in the New York Law Journal and the Journal of Air Law and Commerce. She is proud to serve as a mentor to aspiring students as part of the local chamber foundation and has been named a Trailblazer1.
Judge Susan is also a licensed Commercial Pilot with Instrument and Multi-Engine Ratings. She was born and raised in the Town of LaGrange where she is active in the Hudson Valley community serving on the board of Hudson Valley Hospice, Vassar Warner Home, the LaGrange Rotary and Lions Club, and where she resides with her husband Paul, daughter, Brianna and son, Brendan.
A candidate for Justice of the NYS Supreme Court requires great focus, dedication and perseverance, qualities she has gained through her education, wide breadth of experience, and community service, which makes her uniquely suited to serve as a NYS Supreme Court Justice.
Former State Sen. Elijah Reichlin-Melnick Announces 2024 Campaign at Rockland County Courthouse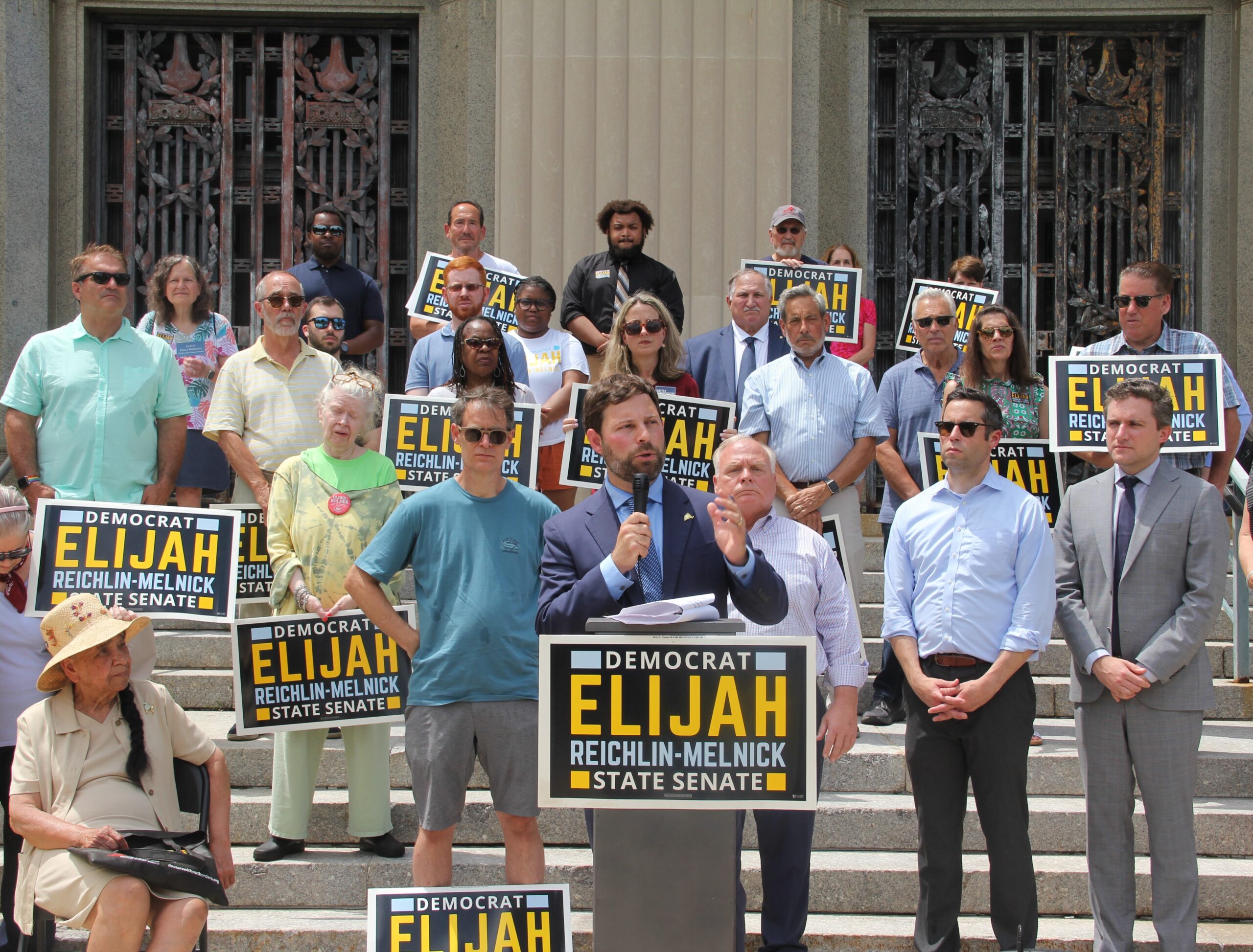 NEW CITY, NY – On June 26, 2023 former Sen. Elijah Reichlin-Melnick launched his 2024 campaign to retake the 38th District State Senate Seat in Rockland County.
"I firmly believe that if we are represented by the right people, Rockland County can achieve extraordinary things," said Reichlin-Melnick. "But with so many critical issues facing our communities, Rockland can't afford a bench warmer in the Senate. We need a senator who can get things done for our county. And that's why I'm running."
At the rally, Reichlin-Melnick was introduced by Assemblyman Ken Zebrowski who lauded Reichlin-Melnick's record of accomplishment in Albany during the 2021-22 legislative session. Haverstraw Town Supervisor Howard Phillips, Rockland County Clerk Donna Silberman, Orangetown Democratic Committee Chair Liza Barrie, and Clarkstown Democratic Committee Co-Chair Monica Ferguson also spoke, and praised Reichlin-Melnick's record of community-focused service.
During his two years representing Rockland County in Albany, Reichlin-Melnick delivered more than $10 million in state grant funding for infrastructure projects, parks, playgrounds, law enforcement, agencies, fire departments, EMS companies, non-profits, and more. He passed 90 bills through the Senate, more than any other freshman senator during the 2021-22 legislative session.