Clarkstown Police Seeking Applicants for School Crossing Guard
NEW CITY, NY – The Clarkstown Police Department is seeking applicants for the position of School Crossing Guard. The current hourly rate for this position is $21 and all training will be provided to you by the department.
All interested applicants are asked to contact P.O. Norm Peters at (845)639-5856 or [email protected] for more information.
New York State Police Serving Since 1917 Accepting Applications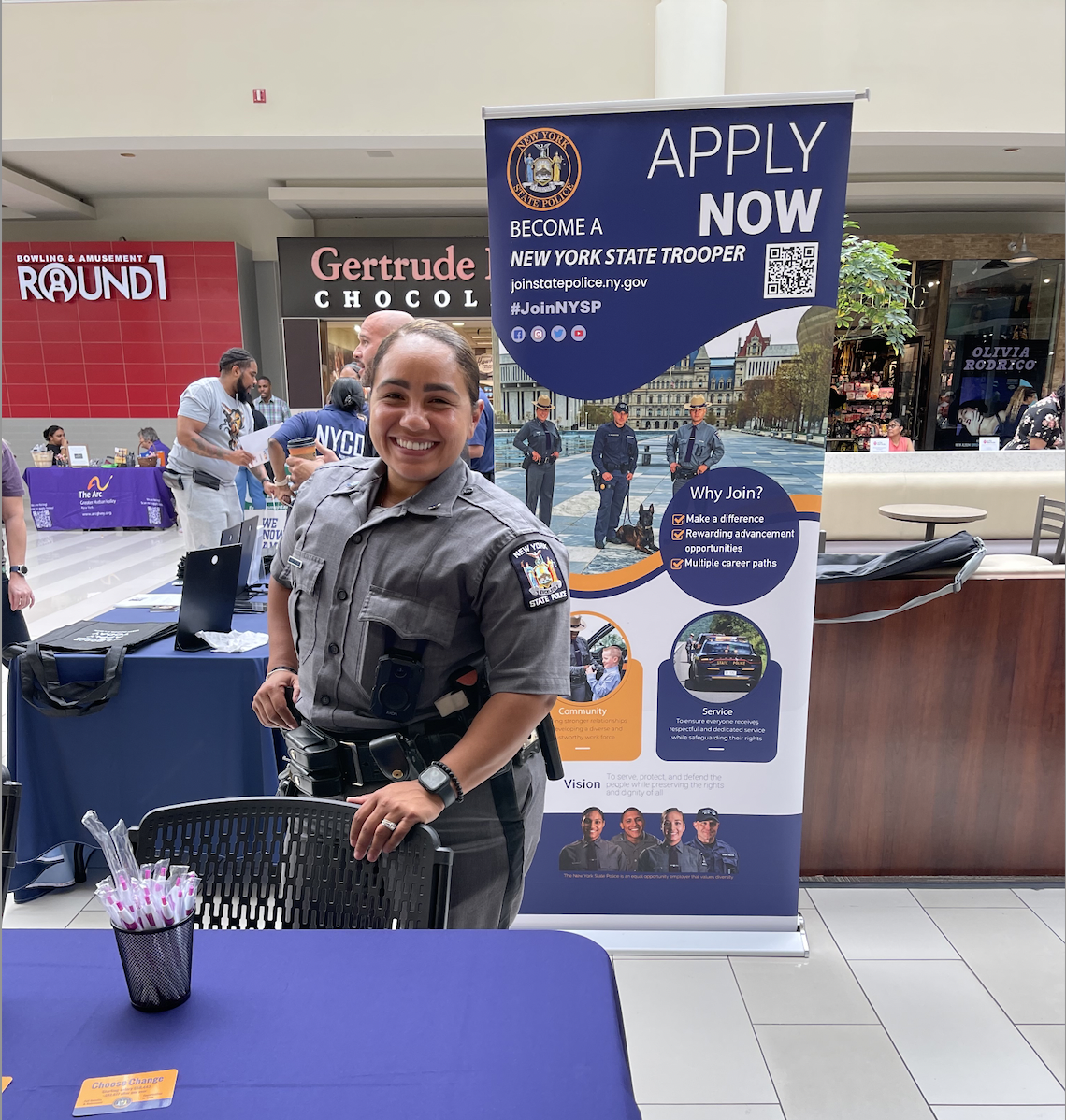 Middletown, NY – Trooper Briana Martinez – Gigante, Recruiter Troop F, discussed the benefits to becoming a NYS Trooper.  Starting with 120 hours of vacation annually, a max of 224 hours depending on years of service. 104 hours of annual paid holiday time. 20 – 40 hours paid personal leave based on years of service, health, vision and dental insurance. She stated there were different career opportunities available to qualified individuals. For more information visit JoinStatePolice.ny.gov or 
VIDEO: Overturned Tractor Trailer on Route 17 in Mahwah/Rockland County Border