Clev Lubin of Suffern HS Named New York Gatorade Football Player of the Year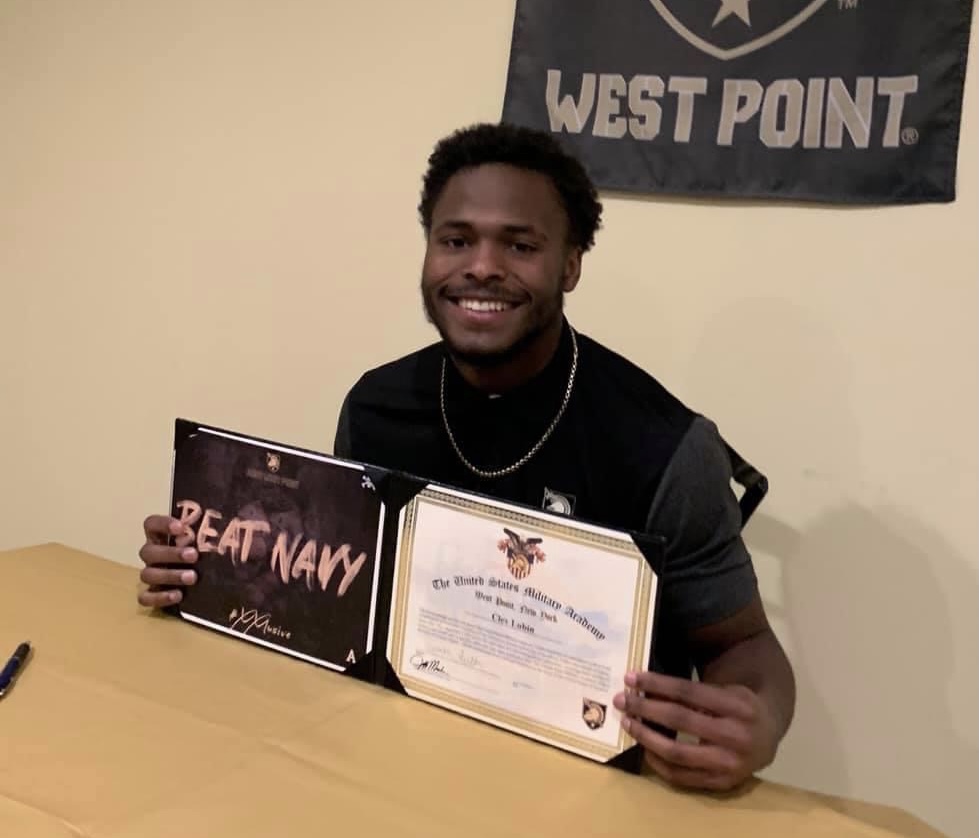 SUFFERN, NY – Clev Lubin, a senior at Suffern High School and An Army-West Point prospect, has been named the New York Gatorade Football Player of the Year.  Lubin broke the 1,000-yard mark in just six games this spring, leading the program to a 5-1 record. He scored 16 touchdowns on 110 carries and had 22 tackles on defense. Clev is also a star on the basketball court. Lubin is the first Gatorade New York Football Player of the Year to be chosen from Suffern High School.
The award, which recognizes not only outstanding athletic excellence, but also high standards of academic achievement and exemplary character demonstrated on and off the field, distinguishes Lubin as New York's best high school football player. Now a finalist for the prestigious Gatorade National Football Player of the Year award to be announced in May, Lubin joins an elite group of past state football award-winners, including Emmitt Smith (1986-87, Escambia High School, Fla.), Matthew Stafford (2005-06, Highland Park High School, Texas) and Christian McCaffrey (2012-13 & 2013-14, Valor Christian High School, Colo.).
The Section 1 Offensive Player of the Year, Clev had a season-best 303 yards and five touchdowns rushing on 31 carries in a victory over defending Class AA state champion New Rochelle. Lubin was an All-State selection as a junior.
Lubin has volunteered locally on behalf of a youth mentoring program. "Clevmer Lubin is one of the best running backs that we've ever played against," said Ray Rhett, head coach at New Rochelle High. "His size, speed and patience are rarely seen."
Lubin has maintained a 3.23 GPA in the classroom. He has signed a National Letter of Intent to play football at the U.S.
Military Academy this fall.
Tappan Zee HS Boys' Soccer Team Raises $1,050 for Breast Cancer to be Donated to Susan G. Komen Foundation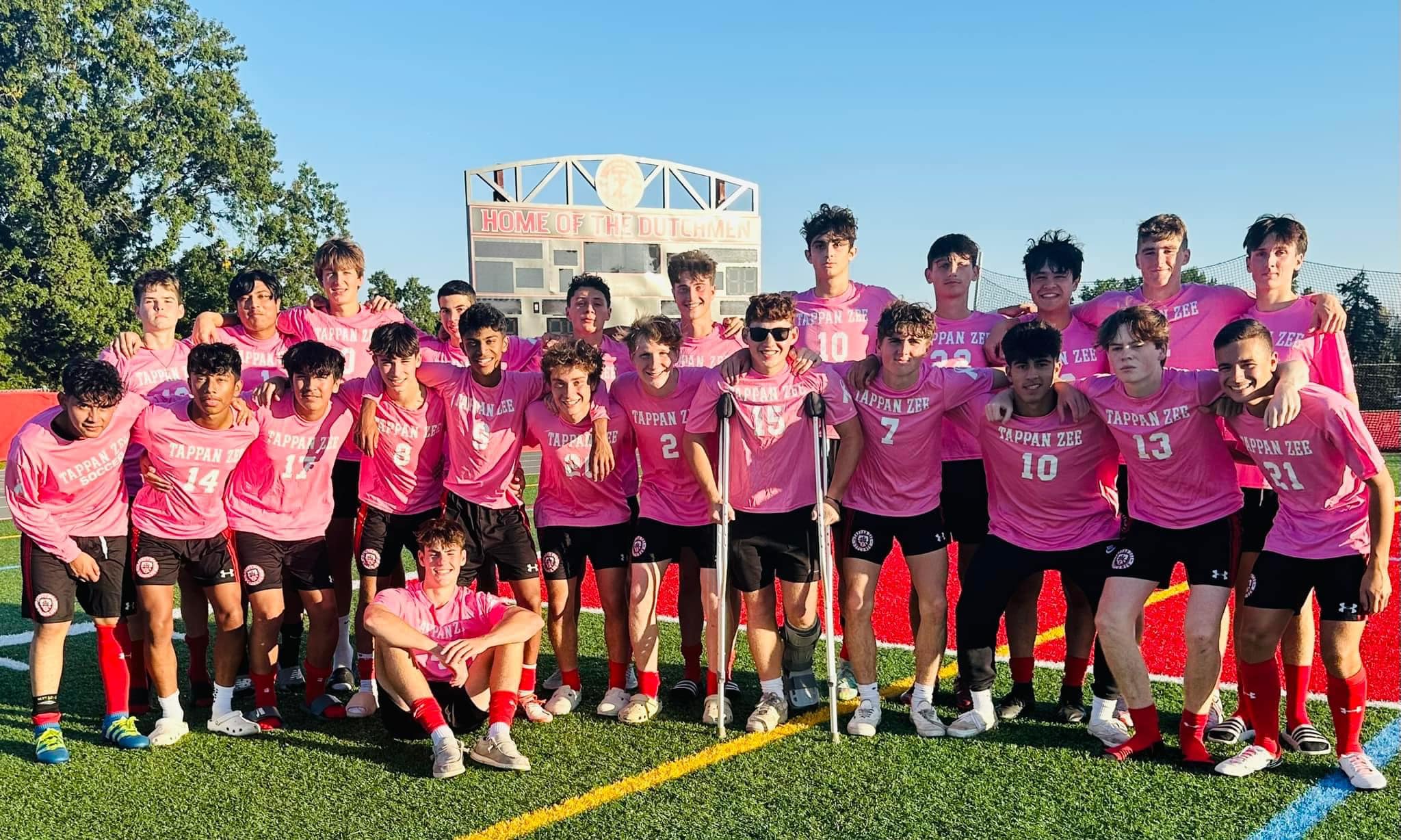 October is Breast Cancer Awareness Month. The Tappan Zee High School Boys Varsity sold $1 pink ribbons at the World Class FC/OMM Soccer Complex this weekend and they were able to raise $1,050 for the fight against breast cancer. All of the proceeds will go to the Susan G. Komen Foundation.
Great job!
📷 by Jon Jacobs
VIDEO: Spring Valley HS Football Defeats Ramapo HS 27 – 6