Congratulations to the 2022-23 Clarkstown Varsity Hockey Team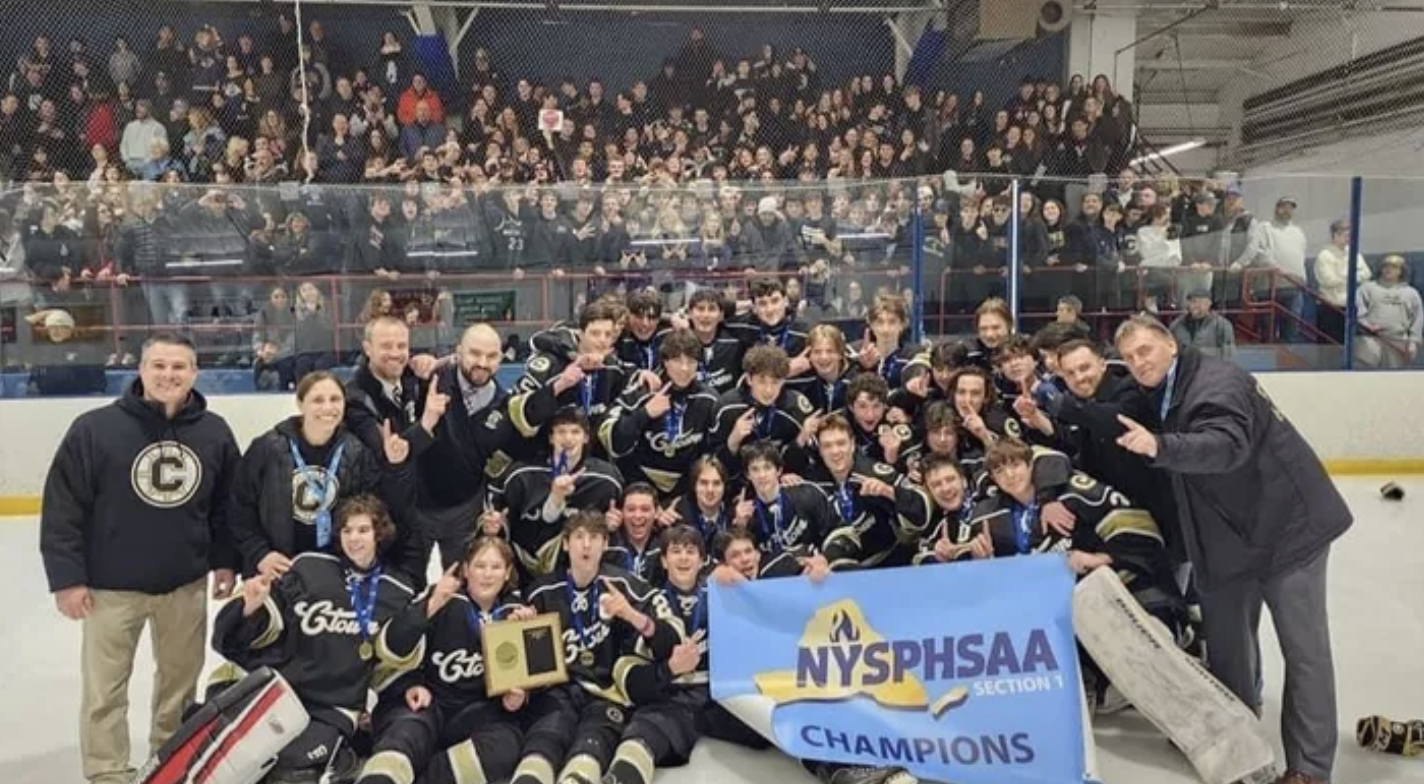 Congratulations
to the 2022-23 Clarkstown Varsity Hockey Team and the Coaches for winning the Section 1 Championship and Regionals!
The team has now qualified for the NYS Tournament in Buffalo, NY, on March 11-12. This is the FIRST time a Clarkstown Varsity Hockey team has qualified for the state tournament since 2003.
The team is asking for donations to help make this a once-in-a-lifetime trip for the players. All donations will go directly toward funding the costs required for such a trip. These boys have worked hard and have enjoyed a special run. Let's help them out! Any excess money will be put towards the Clarkstown Varsity Hockey team for 2023-24 season.
Tappan Zee HS Boys' Soccer Team Raises $1,050 for Breast Cancer to be Donated to Susan G. Komen Foundation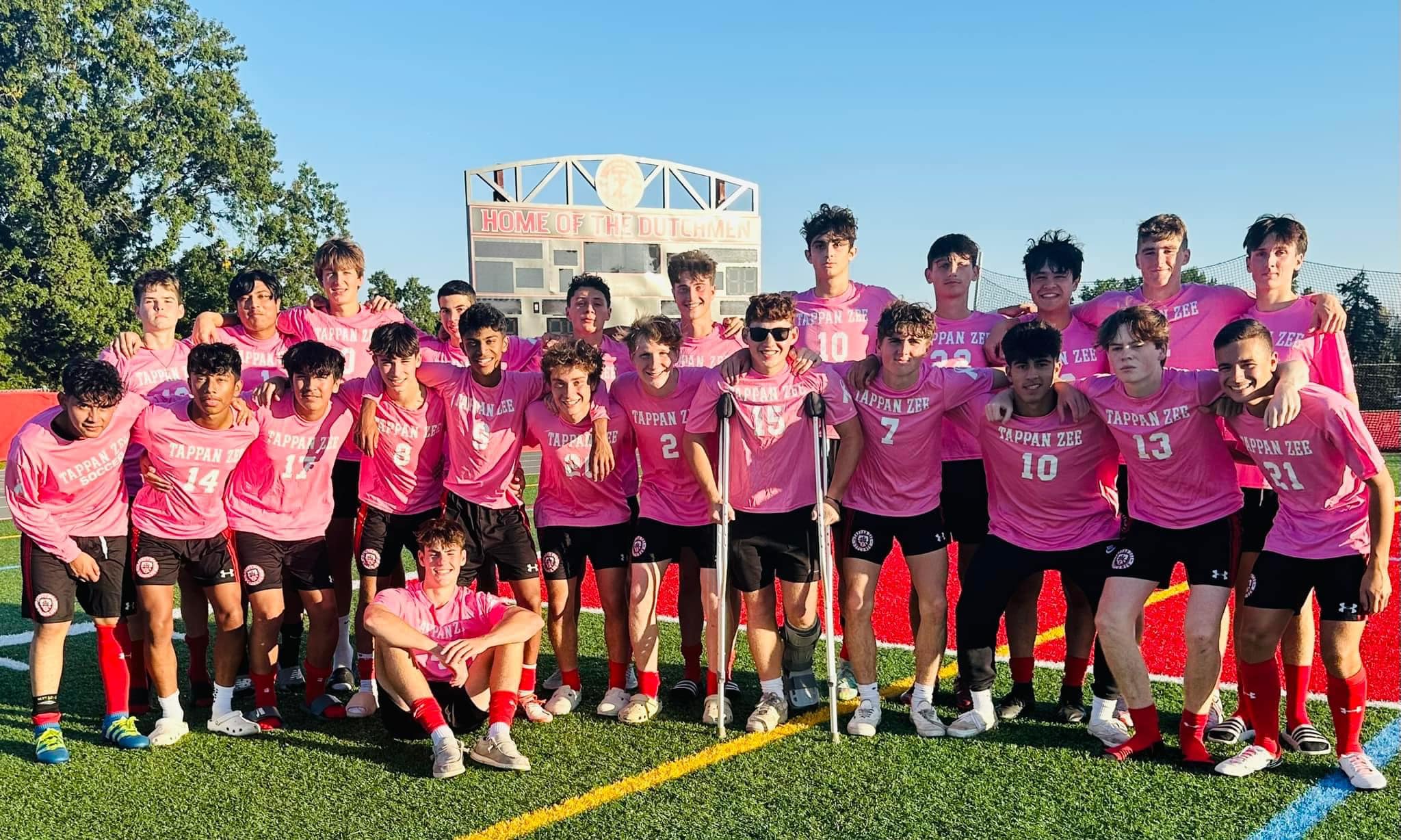 October is Breast Cancer Awareness Month. The Tappan Zee High School Boys Varsity sold $1 pink ribbons at the World Class FC/OMM Soccer Complex this weekend and they were able to raise $1,050 for the fight against breast cancer. All of the proceeds will go to the Susan G. Komen Foundation.
Great job!
📷 by Jon Jacobs
VIDEO: Spring Valley HS Football Defeats Ramapo HS 27 – 6