Gentle Giant Brewery and RCC Hospitality & Culinary Arts Center To Host Virtual Craft Microbrew Beer Tasting December 3rd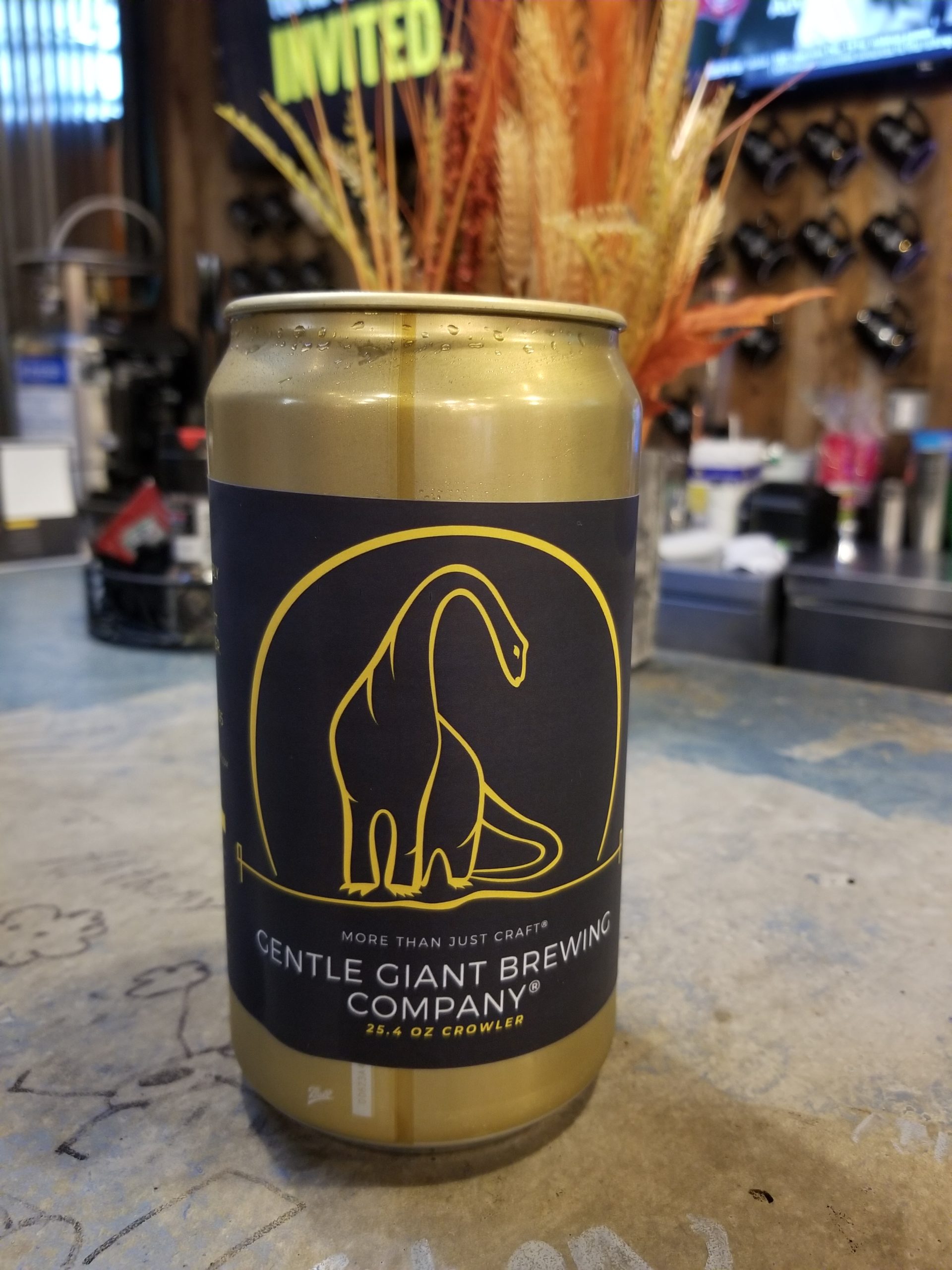 On Thursday, December 3, the Rockland Community College Hospitality and Culinary Arts Center in Nyack and Gentle Giant Brewing Company will host a beer tasting and discussion via Zoom starting at 7:00 pm.
The tasting will include an IPA, a lager and two "brewer's choice" beers with a Gentle Giant Brew Master describing the ingredients and the flavor components of each. Participants will be able to ask questions during the event.
Please register for the event by December 1 and pre-order your 4-pack of craft beer Crowlers from Gentle Giant Brewing Company. Select December 2 for pickup at the brewery at 7 North Main Street in Pearl River. Each Tasting 4-pack of Crowlers is $20 (a 50 percent discount from the brewery's regular pricing) which includes one 25.4-ounce Crowler for each beer that will be tasted, enough for two to four people to enjoy.
Register for the event
https://sunyrockland-edu.zoom.us/webinar/register/WN_fJp6vVQ8QgGExXawa6GcBg
On tap at Gentle Giant:
 Procreator Doppelbock—A full-bodied beer with bold malt flavors giving off notes of toasted
bread, caramel and raisins.
 Raptor Imperial Stout—A smooth stout with a giant grain bill using English Maris Otter as the
base along with a special variety of dark malts to give off notes of dark fruit, chocolate, coffee
and a rich malt sweetness.
 Sauropod BlackBerry Berlinner Weisse—A light refreshing German-style classic with notes of
blackberry jam and lemon preserve and a dry zesty refreshing finish.
 Paleolithic Pils German Pilsner—A crisp Pilsner brewed with a touch of Munich malt to add a
slight biscuit flavor profile. Gently hopped throughout the boil with Hallertau Blanc gives it the
perfect balance of bitterness and floral aromas.
 Citrazoic Double IPA—Made from the world-renowned Citra hops, this beer pours a medium
amber with an intense citrus aroma and flavor including grapefruit and lime aromas along with
gooseberry, passion fruit and lychee notes.
 Jurassic IPA— This house IPA is packed with juicy Simcoe giving off bright citrus flavors of
grapefruit and orange. A dash of Chinook balances off the flavor profile with some pine and
earthy undertones as well as a touch of spice.
 Baryonyx Black Lager—Made using bottom-fermenting lager yeast which imparts a dry
crispness to this beer, this brew has a malty sweetness and a hoppy bitterness, with notes of
coffee and chocolate.
 G.G.B.C. Lite Lager—This lite lager was drawn up using the signature Pilsner and corn malts,
then gently hopped throughout the boil with centennial to complete the light complexity with a
hint of fresh squeezed lemon and pine aroma.
Gentle Giant Brewing Company is a microbrewery, barbecue restaurant and live music venue located at 7 North Main Street in Pearl River.
The Benefits of Planting Trees and Shrubs

Rockland/Bergen – As the days grow shorter and the air carries a crispness, the fall season presents an opportune time to embark on landscaping endeavors. Planting trees and shrubs during this time offers a myriad of benefits, allowing your green additions to thrive and flourish in the seasons to come. Let's explore why the autumn months are the perfect time for planting.
Ideal Growing Conditions: The cooler temperatures of fall create a favorable environment for establishing new trees and shrubs. As the soil remains warm from the summer heat, plant roots continue to grow, enabling them to anchor securely before the ground freezes. This extended root development period gives the plants a head start for vigorous growth in the following spring.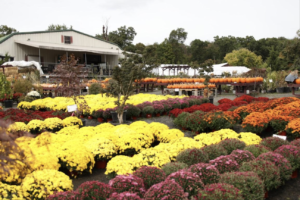 Reduced Stress on Plants: Planting during the fall reduces the stress on both plants and gardeners alike. Unlike the scorching heat of summer or the harsh conditions of winter, fall provides a mild climate that minimizes the chances of heat stress and water evaporation. This allows newly planted trees and shrubs to adjust more comfortably, without the pressure of extreme weather conditions.
Ample Moisture Availability: Fall often brings more frequent rainfall, providing a natural irrigation system for your newly planted additions. This abundance of moisture helps in the establishment process and reduces the need for constant watering. Additionally, the lower temperatures result in slower evaporation rates, allowing plants to absorb water effectively.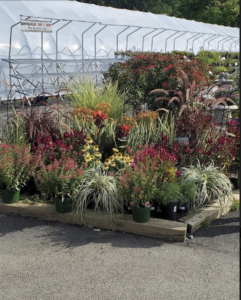 Less Susceptibility to Pests and Diseases: During the fall, many pests and diseases that typically plague plants during the warmer months begin to decrease in activity. This means that newly planted trees and shrubs face a lower risk of encountering harmful organisms that could impede their growth.
Opportunity for Root Establishment: Trees and shrubs planted in the fall can focus their energy on root establishment rather than expending resources on foliage and flower production. This enables them to develop strong and extensive root systems that provide a sturdy foundation for future growth.
Down to Earth Living, celebrating its 52nd year, Down to Earth Living Garden Center in Rockland County offers 12.5 acres filled with perennials, flowers, shrubs and trees, with new arrivals coming in every week. The 10,000 square foot showroom has a large and unique selection of contemporary, classic, traditional, and transitional teak, aluminum and all-weather dining and deep-seated furniture. The center is open 9 – 5 every day and is located near Bergen County at 1040 Route 45. Phone number is 845-354-8500. Website is www.dteliving.com for more information.
Actor and Stand-up Comedian Bill Bellamy Spotted at Village Pizza in Nyack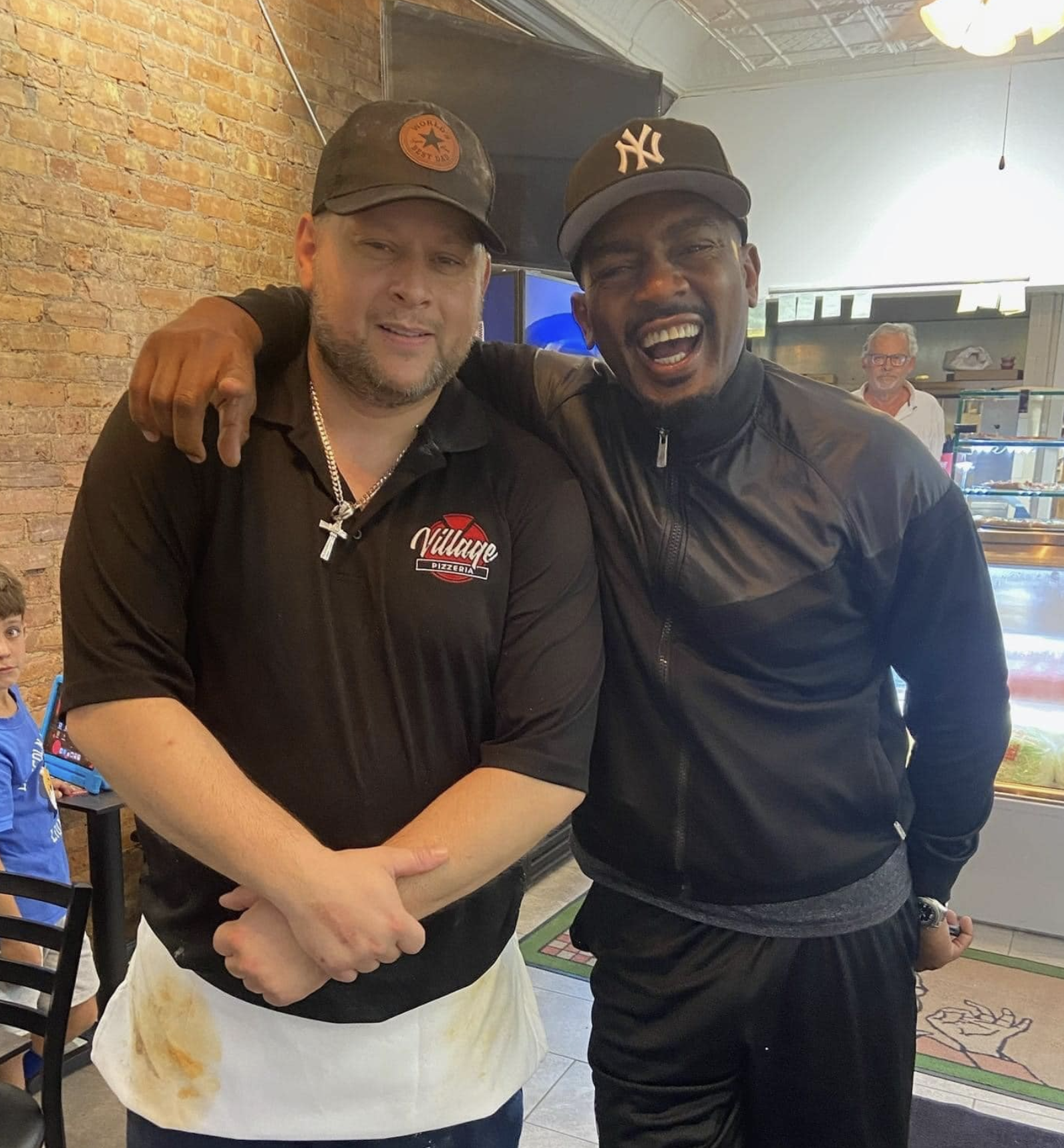 Actor and stand-up comedian Bill Bellamy spotted at Village Pizza in the Village of Nyack on Friday.
Photo by Norvin Van Dunk