Growing up in the Village of Spring Valley, my mother told me that I could be anything I wanted. It was a radical idea. My mom, who struggled with mental illness, had dropped out of college and was working multiple jobs just to make ends meet — even with the help of a section 8 housing voucher.
Like many single mothers, mine leaned on her parents for help raising her kid. My grandparents had left Jim Crow in Virginia to start a family in New York, where their community in Rockland County embraced them. My grandfather was a janitor at Pomona Middle School. My grandmother cleaned homes in Congers and Hillcrest. When daycare was too expensive, she took me with her. Later, she served lunch in East Ramapo public schools, which I attended as a child and have been fighting for as an adult.
I took my mother's words to heart and dreamed big. I earned degrees from Stanford University and Harvard Law School. I worked in President Obama's administration at the Department of Justice and, until last week, as a litigator and legal advisor in Westchester County's Law Department. I serve on the board of the New York Civil Liberties Union and co-founded a nonprofit that teaches professional skills to underserved middle-school students. Years ago, I returned to Rockland to help a community that has given so much to me and my family.
Too many people in New York's 17th congressional district, which includes all of Rockland and northern Westchester, are struggling. Residents of both counties pay the highest property taxes in the nation, yet wages have remained stagnant for decades and Donald Trump's cap on the State and Local Tax deduction added to our burdens. Crippled by student debt and low earnings, young adults live with their parents because they cannot afford to pay rent or buy a home. Healthcare costs continue to rise as insurance companies place profits over people.
I am running for Congress in the 2020 Democratic Primary because every kid in this district should be able to dream big. My story should not be the exception, but thanks to leaders who have failed for decades to deliver, it is. Changing the status quo for those children, and for the hundreds of thousands of families in this district, requires a Representative who will fight relentlessly in Washington.
I have been fighting my whole life, whether it has been in the courtroom, as an activist, or against the odds. When I am elected to Congress, I will be a leader in the fight for bold, progressive policies that benefit us all: the cancellation of student debt, Medicare-for-All, a $15 minimum wage, universal childcare, and a Green New Deal. These and other projects are personal for me. I know what it is like to have my life upended by student debt. When I graduated law school with $120K in loans, I had to work at a firm before I was liberated to work in public service full-time. I have also seen firsthand the immorality of this country's healthcare system. Even with bad knees, my grandmother worked well into her 70s just to cover the costs of over-priced medical procedures and prescription drugs. People like my mother should not have to work multiple jobs just to survive, even after income-based government assistance. And my grandmother should not have had to take me to work with her, because in this broken, low-wage economy, government should help parents meet the costs of expensive childcare. Further, it is outrageous that my generation stands to inherit a planet devastated by climate change because Congress has failed to treat it like the crisis that it is.
The incumbent in my race is Nita Lowey, a fellow Democrat for whom I have great respect. Since she began serving in Congress in 1989, she has made remarkable history. But we can respect a trailblazer while recognizing that it is time for a change. This year, as Chair of the House Appropriations Committee, Nita Lowey voted to give $7.6 billion to ICE, which has been tearing families apart at our border and locking kids in cages. Right here in the district, ICE has been committing human rights abuses in places like Peekskill, Ossining, Haverstraw, and Spring Valley.
Representative Lowey also failed, as Chair of the Appropriations Committee, to block any federal budget that did not include a repeal of Donald Trump's cap on the State and Local Tax deduction, which crushed taxpayers in Rockland and Westchester. Ask yourself: What good is chairing a powerful committee if your Representative does not use her authority effectively when it matters most? Since passing Trump's budget, Lowey has abdicated her constitutional responsibility by refusing to support impeachment proceedings against the President, despite overwhelming evidence of his crimes in the Mueller Report.
Representative Lowey has a 30-year history of getting things wrong, often to the detriment of vulnerable populations. She voted for the Defense of Marriage Act, which legalized discrimination against LGBTQ+ Americans and sent a message to us that we were less than human. As a kid struggling with self-acceptance in the '90s, that message was devastating. Lowey voted for the Crime Bill, which accelerated mass incarceration and ravaged low-income communities and communities of color. She voted to gut welfare by limiting the number of years that families could receive needs-based assistance. She helped bring us the endless War in Iraq. And Nita Lowey opposed President Obama's Iran Nuclear Deal. Since Lowey has gotten her way, and Donald Trump has withdrawn the United States from that strategic agreement, Iran has resumed its nuclear weapons program.
In Congress, I will be a fighter for not just some, but all people in this district. And I will speak with moral clarity at all times — regardless of political expediency. This is why I am not taking donations from corporate PACs. Nita Lowey, by contrast, takes money from donors like Goldman Sachs, Lockheed Martin, Northrop Grumman, and the Sackler Family, which caused the opioid crisis.
In this safely blue district, the Democratic Party is capable of challenging Republicans even as it challenges itself to be better. Next June, Democrats will — after 30 years — finally have a choice. We can remain stuck in the past, which has left too many of us behind, or we can build the future we have always wanted.
Mondaire Jones is a Democratic candidate running to represent New York's 17th congressional district, which includes Rockland and northern Westchester Counties.
Meet Judge Susan Sullivan – Bisceglia Candidate for NYS Supreme Court, 9th Judicial District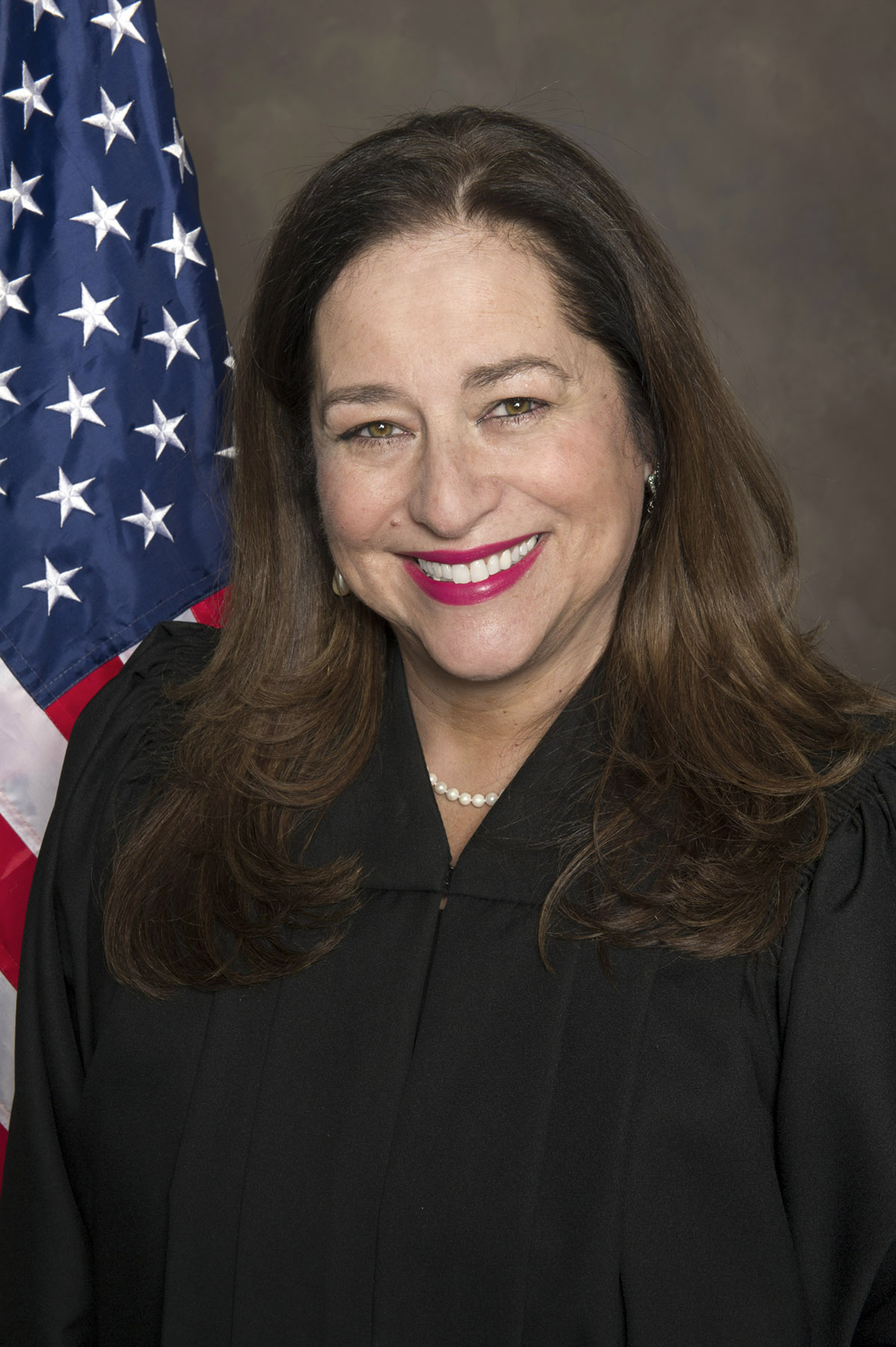 ROCKLAND COUNTY, NY – Judge Susan is the 1st Woman Judge serving in her hometown, the Town of LaGrange, previous acting Poughkeepsie City Court Judge, Town of Union Vale Justice, Town of Patterson Justice and Associate Justice, Village of Wappingers. She is a jurist who truly cares about her community. She received her Juris Doctorate from New York Law School and is a private attorney with Sullivan-Bisceglia Law Firm, P.C., with offices at the Hudson Valley Regional Airport, Poughkeepsie, New York. Judge Susan has well over 25 years of combined experience obtained in the courts, major law firms, Fortune 500 companies and the State of New York.
Additionally, Judge Susan serves as 2nd Vice President of the New York State Magistrates Association and Past President of the Dutchess County Magistrates Association where she advocates for the interests of the courts as well as provides education to judges across New York State.
During Covid-19, she was a member of a special committee in the 9th Judicial District, serving with the Administrative Judge and leaders of the courts and guided the judiciary through the challenges of the pandemic and helped implement virtual arraignments in Dutchess County. She has been appointed to the Dutchess County Criminal Justice Council and Chairperson of the Centralized Arraignment Committee where she leads the anticipated implementation of a centralized arraignment part.
Judge Susan has over 25 years of combined legal experience in presiding over and researching and analyzing complex legal issues raised in civil and criminal cases in trial courts as well as representing clients in NYS Supreme, Family Court, County Criminal Court, and Surrogates Court. She has extensive experience in conducting hearings, taking testimony, reporting, and issuing findings of fact, conducting legal research, and rendering decisions.
As a previous Member of the Industrial Board of Appeals of the State of New York, she presided over hearings and issued decisions on matters on appeal from the Department of Labor. While at IBM, she handled high-profile business transactions, and corporate matters. At Clifford Chance Rogers & Wells, one of the largest firms in the world, she was a corporate finance/litigation attorney. She has been involved in handling complex legal issues involving some of the largest companies and organizations in the world.
Judge Susan frequently participates in judicial and legal education programs and has published articles in the New York Law Journal and the Journal of Air Law and Commerce. She is proud to serve as a mentor to aspiring students as part of the local chamber foundation and has been named a Trailblazer1.
Judge Susan is also a licensed Commercial Pilot with Instrument and Multi-Engine Ratings. She was born and raised in the Town of LaGrange where she is active in the Hudson Valley community serving on the board of Hudson Valley Hospice, Vassar Warner Home, the LaGrange Rotary and Lions Club, and where she resides with her husband Paul, daughter, Brianna and son, Brendan.
A candidate for Justice of the NYS Supreme Court requires great focus, dedication and perseverance, qualities she has gained through her education, wide breadth of experience, and community service, which makes her uniquely suited to serve as a NYS Supreme Court Justice.
Former State Sen. Elijah Reichlin-Melnick Announces 2024 Campaign at Rockland County Courthouse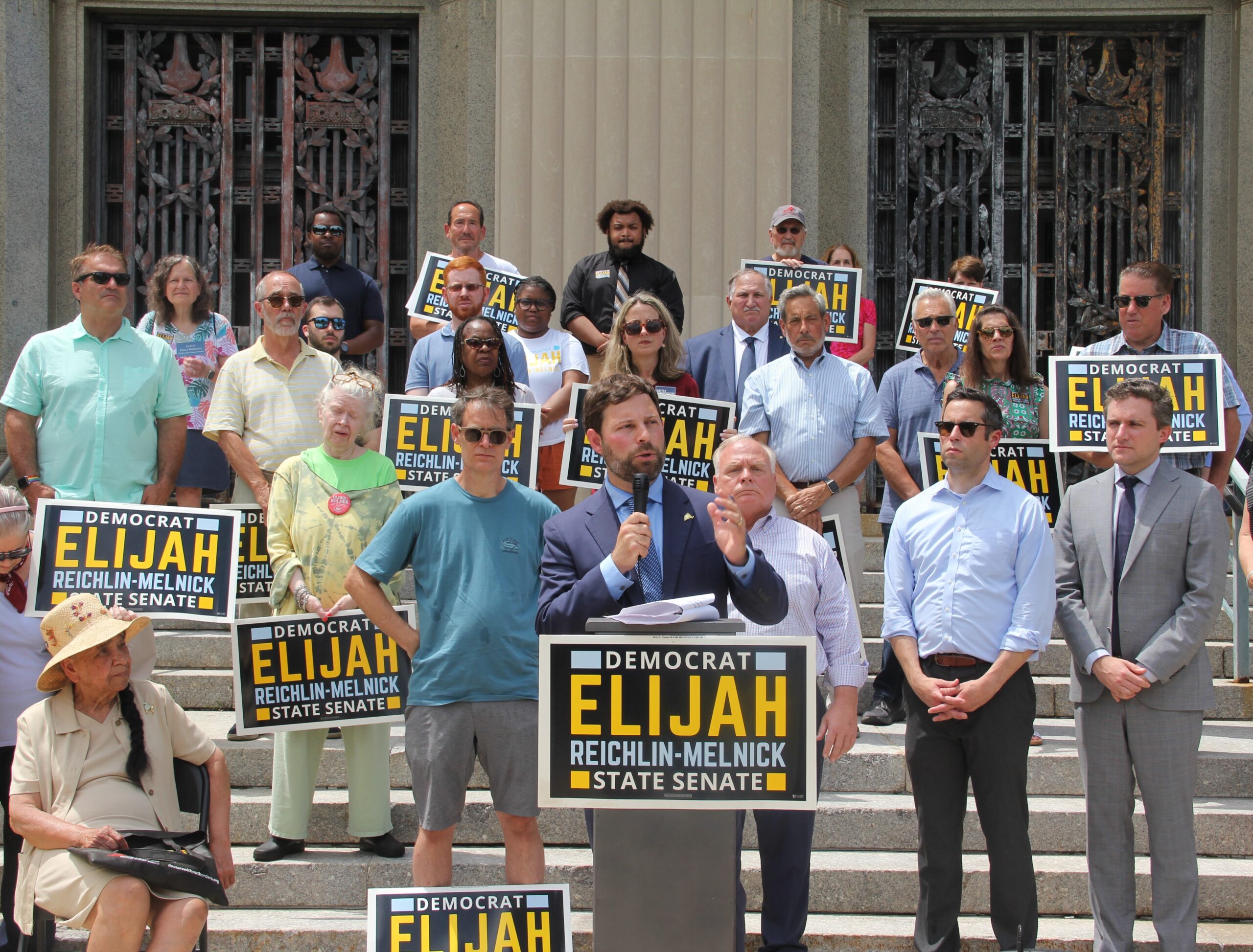 NEW CITY, NY – On June 26, 2023 former Sen. Elijah Reichlin-Melnick launched his 2024 campaign to retake the 38th District State Senate Seat in Rockland County.
"I firmly believe that if we are represented by the right people, Rockland County can achieve extraordinary things," said Reichlin-Melnick. "But with so many critical issues facing our communities, Rockland can't afford a bench warmer in the Senate. We need a senator who can get things done for our county. And that's why I'm running."
At the rally, Reichlin-Melnick was introduced by Assemblyman Ken Zebrowski who lauded Reichlin-Melnick's record of accomplishment in Albany during the 2021-22 legislative session. Haverstraw Town Supervisor Howard Phillips, Rockland County Clerk Donna Silberman, Orangetown Democratic Committee Chair Liza Barrie, and Clarkstown Democratic Committee Co-Chair Monica Ferguson also spoke, and praised Reichlin-Melnick's record of community-focused service.
During his two years representing Rockland County in Albany, Reichlin-Melnick delivered more than $10 million in state grant funding for infrastructure projects, parks, playgrounds, law enforcement, agencies, fire departments, EMS companies, non-profits, and more. He passed 90 bills through the Senate, more than any other freshman senator during the 2021-22 legislative session.