POLL: With Congresswoman Nita Lowey Retiring, Who Would You Vote For to Replace Her?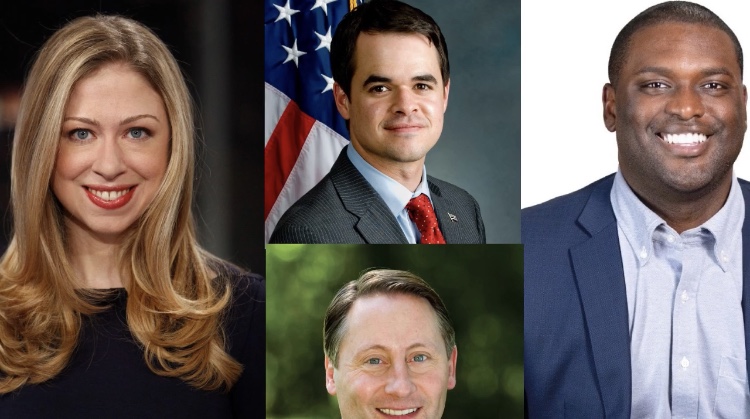 POLL: With Congresswoman Nita Lowey Retiring, Who Would You Vote For to Replace Her?
George Hoehmann (R) (23%, 155 Votes)
Ed Day (R) (23%, 154 Votes)
Vince Tyer (R) (12%, 83 Votes)
Mondaire Jones (D) (11%, 70 Votes)
David Carlucci (D) (10%, 65 Votes)
Rob Astorino (R) (9%, 61 Votes)
Chelsea Clinton (D) (8%, 54 Votes)
Other... (3%, 23 Votes)
Total Voters: 665

Loading ...
The POLL will close on October 12 at 7pm. At this time, Mondaire Jones is the only candidate who has announced his candidacy.
"I am seriously considering applying my experience and passion for public service to fight on behalf of the people of the 17th district." – Senator David Carlucci.
Former State Sen. Elijah Reichlin-Melnick Announces 2024 Campaign at Rockland County Courthouse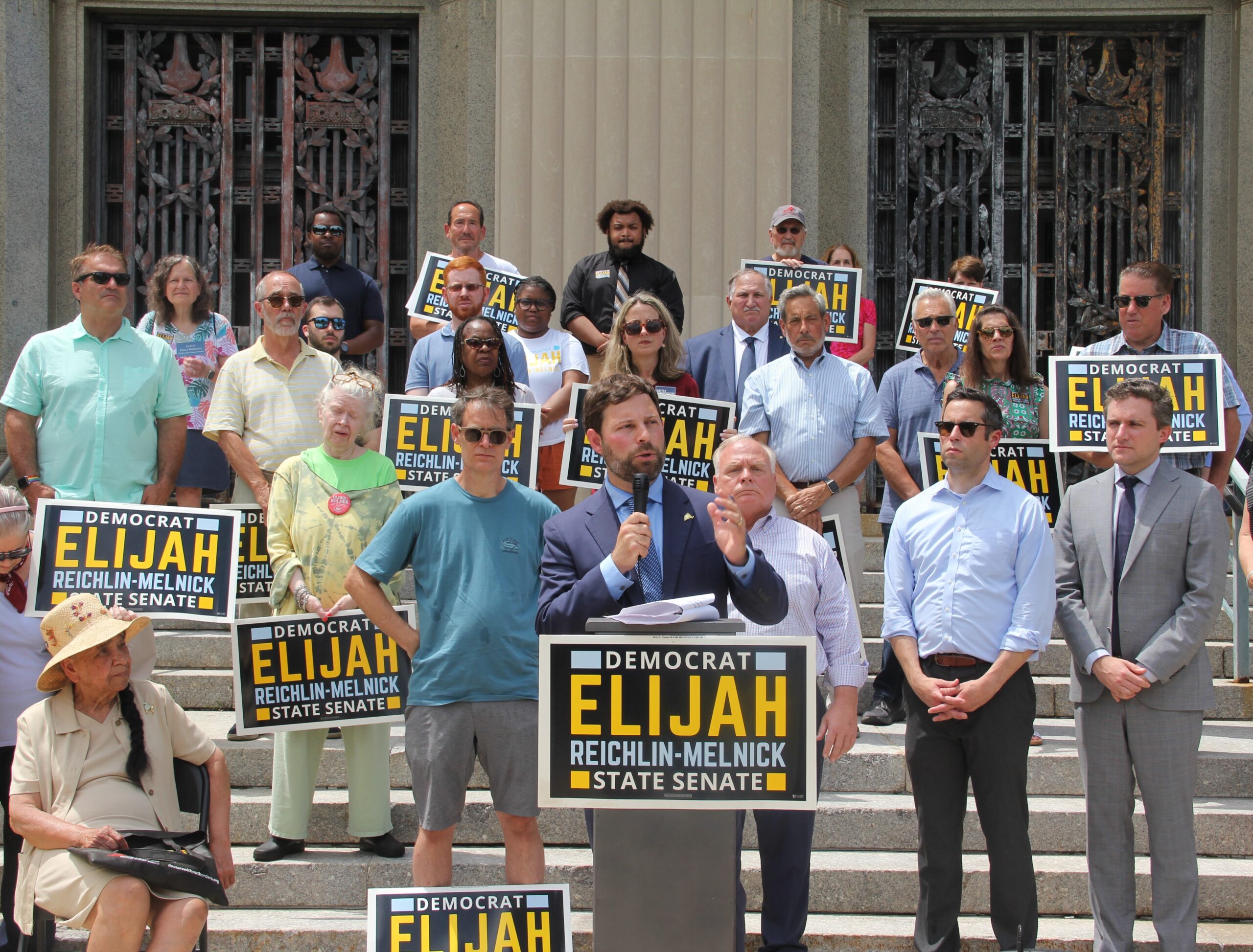 NEW CITY, NY – On June 26, 2023 former Sen. Elijah Reichlin-Melnick launched his 2024 campaign to retake the 38th District State Senate Seat in Rockland County.
"I firmly believe that if we are represented by the right people, Rockland County can achieve extraordinary things," said Reichlin-Melnick. "But with so many critical issues facing our communities, Rockland can't afford a bench warmer in the Senate. We need a senator who can get things done for our county. And that's why I'm running."
At the rally, Reichlin-Melnick was introduced by Assemblyman Ken Zebrowski who lauded Reichlin-Melnick's record of accomplishment in Albany during the 2021-22 legislative session. Haverstraw Town Supervisor Howard Phillips, Rockland County Clerk Donna Silberman, Orangetown Democratic Committee Chair Liza Barrie, and Clarkstown Democratic Committee Co-Chair Monica Ferguson also spoke, and praised Reichlin-Melnick's record of community-focused service.
During his two years representing Rockland County in Albany, Reichlin-Melnick delivered more than $10 million in state grant funding for infrastructure projects, parks, playgrounds, law enforcement, agencies, fire departments, EMS companies, non-profits, and more. He passed 90 bills through the Senate, more than any other freshman senator during the 2021-22 legislative session.
Chris Exias Wins Primary for Rockland County Family Court Judge, Releases Statement Thanking Supporters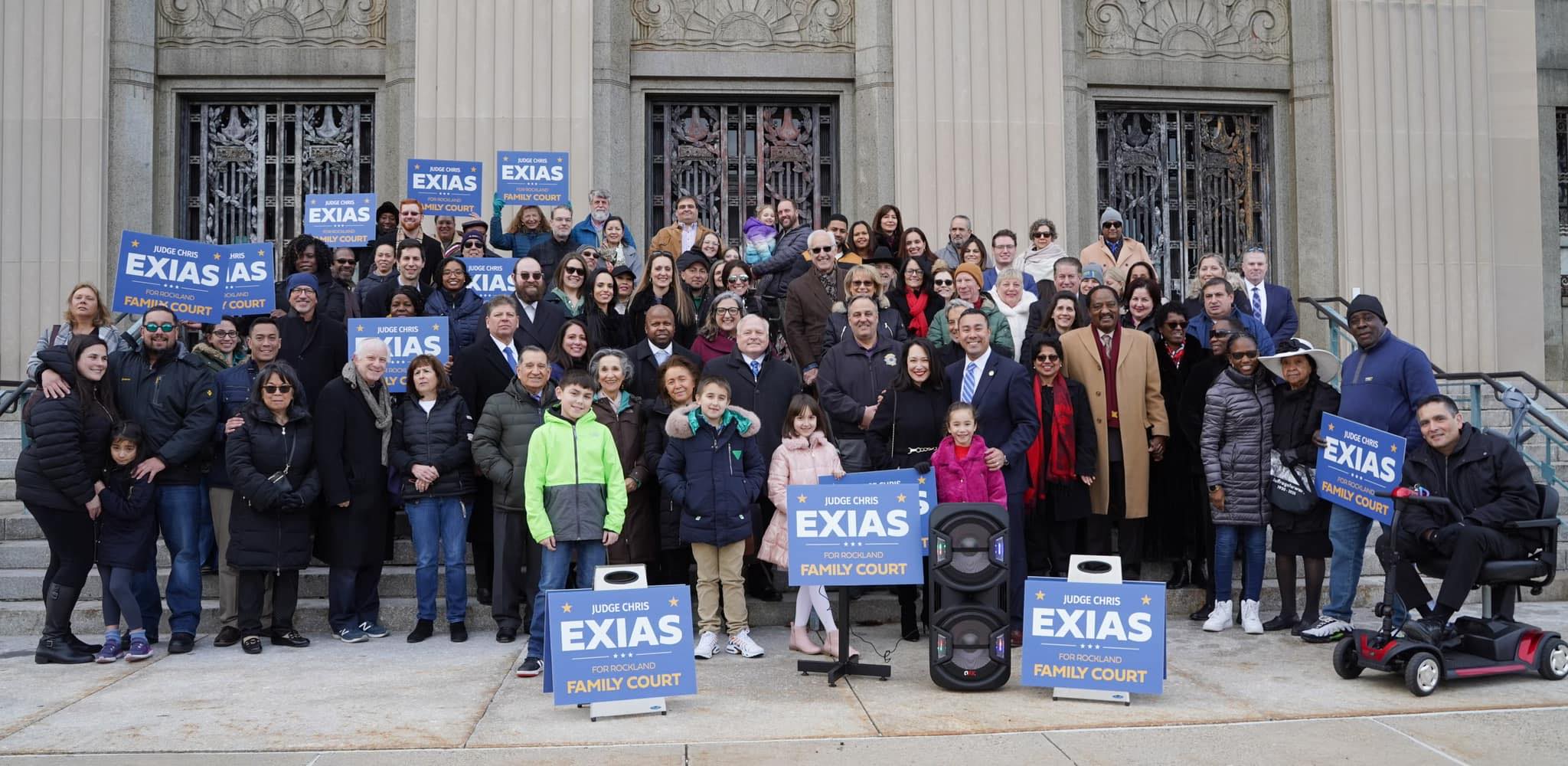 Chris Exias released the following statement:
When I started on this journey, I decided that in order to serve the people of Rockland County effectively, I had to connect with the communities that make up this diverse county. Since then, my wife Alejandra, daughter Gabriela, and even our little guy Mateo and I set out to get to know all of our neighbors better. I went everywhere possible and met as many people as possible, from upscale galas to community service events, black tie dinners to backyard barbeques, worship services to candidate forums. I rolled up my sleeves, worked shoulder-to-shoulder with you, and learned about what drives you to action. I also shared what fuels my passion for public service and how Family Court is where I can make the biggest difference serving this wonderful place I call home.
On Primary Day, I didn't want you to just vote for me, I wanted you to know me, and I wanted to know you. My fervent hope and prayer was that when you voted for me, you were voting for someone you were familiar with and most of all someone you trusted.
Thank you to everyone who voted for me and asked their friends and family to do likewise. I promise to honor the immense trust placed in me to be a fair-minded, thoughtful, patient, and compassionate Family Court Judge with an unwavering commitment to justice for all that appear before me.
I humbly ask for your continued support and prayers as we continue along this journey together. This week's Primary Election victory is a victory for ALL ROCKLAND FAMILIES! Thank you all so much!