Rockland's Jeffery Parra Joining the Tampa Bay Rays Baseball Team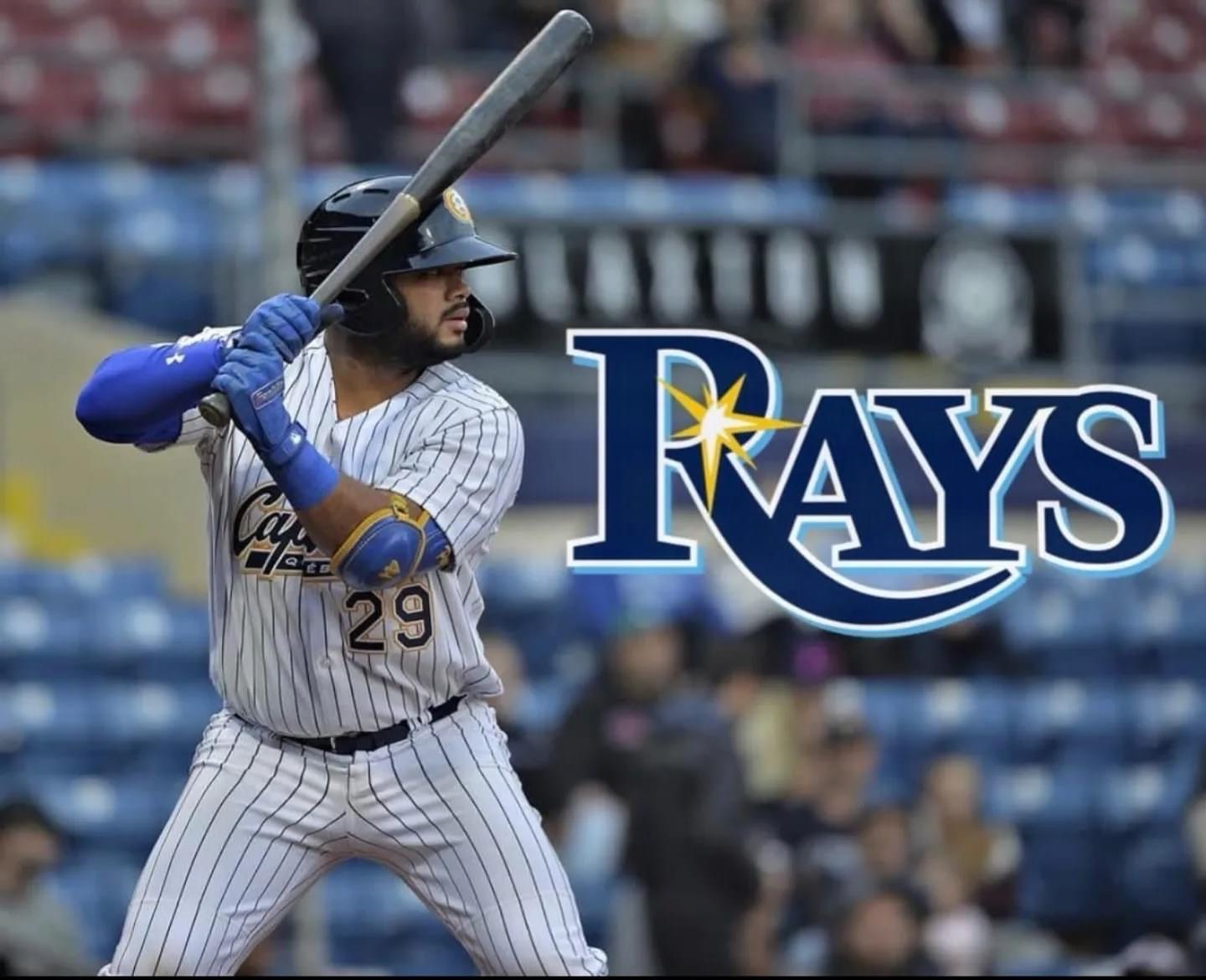 Congratulations Jeffry Parra of East Ramapo! He will be joining The Tampa Bay Rays baseball team.
"I was thinking about going to North Rockland cause I had a lot of friends there, but my dad told me that it's not about the school," Parra said. "If you're good, somebody is going to see you wherever you are. Also, I had a good relationship with coach (R.J.) MacKenzie. I still do, so that was another reason why I stayed there."
"This is a huge lift for our district," coach R.J. MacKenzie said. "A lot of our athletes feel like they have to go to private school to make it to the next level in athletics. However, this shows everyone your dreams can come true right in your home district. You don't need to go anywhere else. Jeffry Parra is living proof."
"I'm very proud to say I came out of East Ramapo," Parra said. "This is what I worked for all my life, so it's pretty awesome."
– 2016 Lohud Article 💚💛
Nyack HS RedHawks Football "Red Bandana Game" In Memory of Nyack Grad & 9/11 Hero Welles Crowther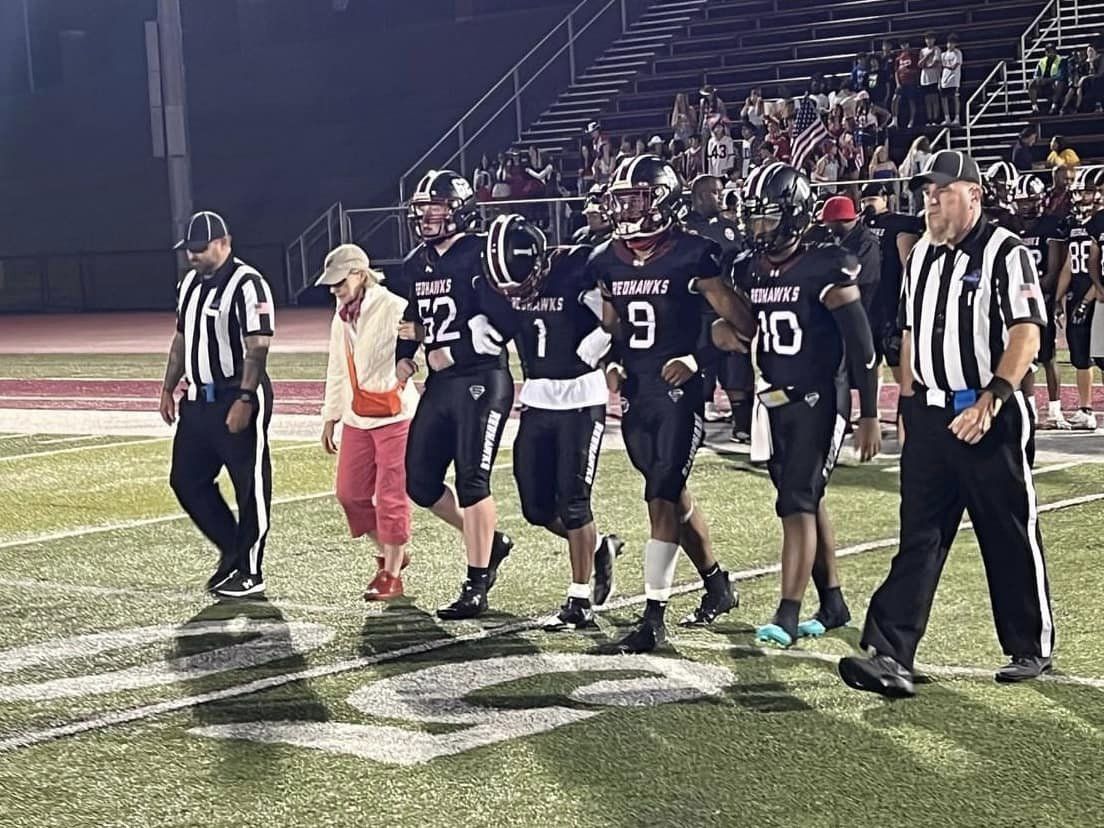 NYACK, NY – Allison Crowther, Welles' mother is pictured below walking out with the Nyack HS Captains for the coin toss. Nyack is playing Ardsley from Westchester.
When hijacked Flight 175 hit the World Trade Center's South Tower, people on the 78th floor sky lobby huddled together, frightened and confused. There was no escape as far as they could tell. Then, a man with a red bandana covering his nose and mouth suddenly appeared from the wreckage and smoke. He spoke in a calm voice and guided them to a stairway, leading them to safety. The man in the red bandana made three trips to the sky lobby, saving as many people as he could, until the burning building collapsed.
A few months after 9/11, stories from survivors surfaced about the mysterious man wearing the red bandana. When Alison Crowther read an article about the hero in the New York Times, she knew that man was her son, 24-year-old Welles Crowther. He had carried a red handkerchief since he was a boy. Welles Crowther worked as an equities trader and was also a volunteer firefighter.
Welles Crowther's bravery and heroism on 9/11 will never be forgotten. As survivor Judy Wein, who was rescued by Crowther notes, "People can live 100 years and not have the compassion, the wherewithal to do what he did."
Meet Destiny Lawrence, a Junior at Spring Valley HS and Member of the Varsity Football Team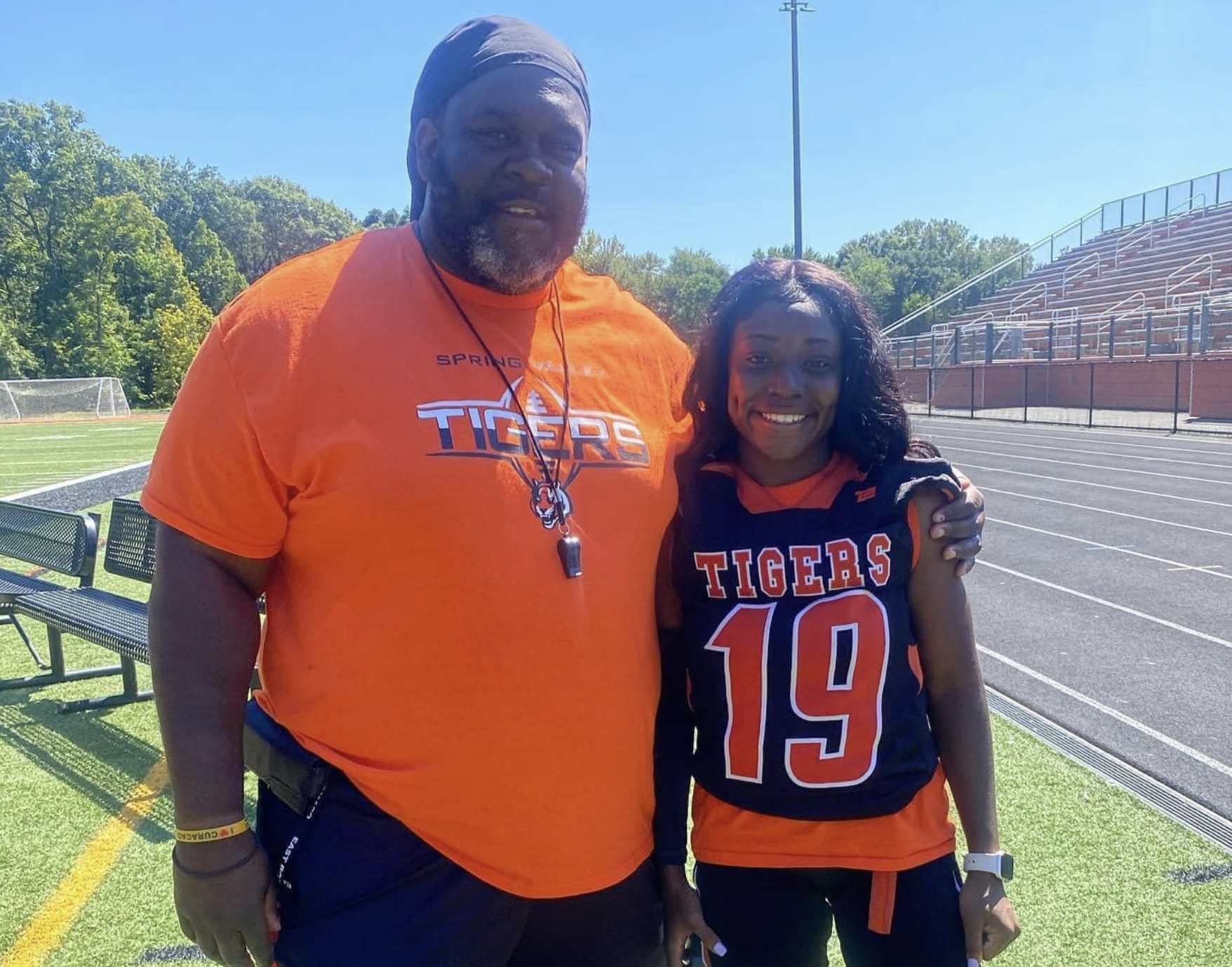 SPRING VALLEY, NY – Destiny is in her Junior year and plays Wide Receiver and Defense Back for the Tigers. She is also a member of the varsity track team. "Destiny is a fearless football player who continuously works hard" said SV HS Football Coach Andrew Delva.
Destiny is the only female member of a high school football team in Rockland County.
Good luck this season to Destiny and the Spring Valley HS Football team!