Former New York Yankee Johnny Damon mentioned his support for former President Donald Trump and the "Blue Lives Matter movement" during a traffic stop and subsequent DWI arrest on February 19.
From the report of Windermere Police Officer Griffin Hebel, edited for clarity and brevity:
On February 19, 2021 at approximately 0123 hours, I was monitoring traffic near Conroy Windermere Road and Horizon Circle in the Town of Windermere, Florida and sitting facing westbound on the westbound shoulder of Conroy Windermere Road in a fully marked Windermere Police Department patrol vehicle. I observed a dark in color SUV traveling westbound past me with its left two tires on the double-yellow line on the left side of the westbound lane of Conroy Windermere Road. I observed the vehicle's left tires then drift back toward the right side of the of lane, continuing westbound on Conroy Windermere Road.
As we approached the intersection of Chase Road and Bridgehouse Road, I called out traffic stop on the vehicle via the radio to Dispatch, then activated my emergency lights and siren to initiate a traffic stop on the black Lincoln SUV and the vehicle yielded, entering the right turn lane then turning onto Bridgehouse Road and stopping just prior to the resident entry gate for Lake Butler Sound. As I approached the vehicle on the driver's side, I observed the driver's door swing open and I began giving verbal commands to the driver close his door. As I was giving commands to the driver, I observed a white female standing at the right rear of the vehicle in a short skirt and white top and I ordered her to get back in the vehicle. At this time, I asked Officer Tuck to respond to assist. The female then walked back to the front passenger door and got back in the vehicle. I then gave the driver commands to turn the vehicle off and hen step to the back of his vehicle.
I asked the male what was going on out with both of them stepping out of the vehicle, and the male, later identified by his Florida driver's license as Johnny Damon, advised "Um, because we saw you following us…" I advised Damon that I was there because the interaction was a traffic stop and he then asked "What traffic stop?" I asked if he could see the police lights, which he confirmed he could, stating that they "…started back there…" while pointing toward the entrance to the turn lane where I had initially turned my lights and sirens on.
As observed Damon, he was extremely unsteady on his feet and his speech was extremely slurred. detected the odor of alcoholic impurities coming from his person as we stood the rear of his vehicle. I explained to Damon that would continue speaking with him about the reasons for the stop after backup officer arrived on scene. At this time, I asked Damon how much he had to drink during the evening. and he stated "…just little bit." White motioning with his left hand and fingers in a small pinching motion.
I began explaining to Damon that while I had been traveling behind him, his vehicle had left its lane multiple times and struck the curb while traveling on Main on Street. While explaining this to Damon, the passenger door of the vehicle begin to open. I began giving the white female passenger verbal commands to stay the vehicle and shut the door. The female disobeyed my commands to stay in the vehicle, stepping out and stating that she didn't need to listen to me.
Israeli Flag Outside Clarkstown Town Hall Stolen, Teen Arrested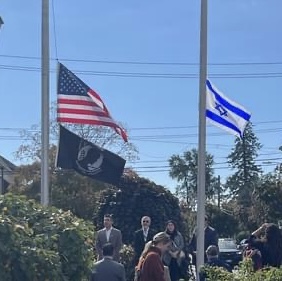 NEW CITY, NY – On Thursday, November 23, 2023 at 12:15pm, officers from the Clarkstown Police Department responded to Clarkstown Town Hall for reports that the Israeli flag had been stolen from the flag pole on which it was flying.
A witness stated to our dispatchers that an unknown male wearing dark clothing was observed ripping the Israeli flag from its flag pole and was running toward Rt. 304. A responding officer quickly located the above described male on Congers Rd., just east of Rt. 304. The male was attempting to remove his sweatshirt and conceal the flag in it when officers stopped to question him. The male was placed under arrest and transported to CPD headquarters where he was processed. The case is being handled by our JAB – Detectives as the arrestee is 15 years of age.
The Clarkstown Police Department is continuing to investigate all aspects of this crime, including but not limited to the possibility of this being a hate crime.
NYC Man Pleads Guilty Following Ongoing Rockland County DA Sting Operation Targeting Online Predators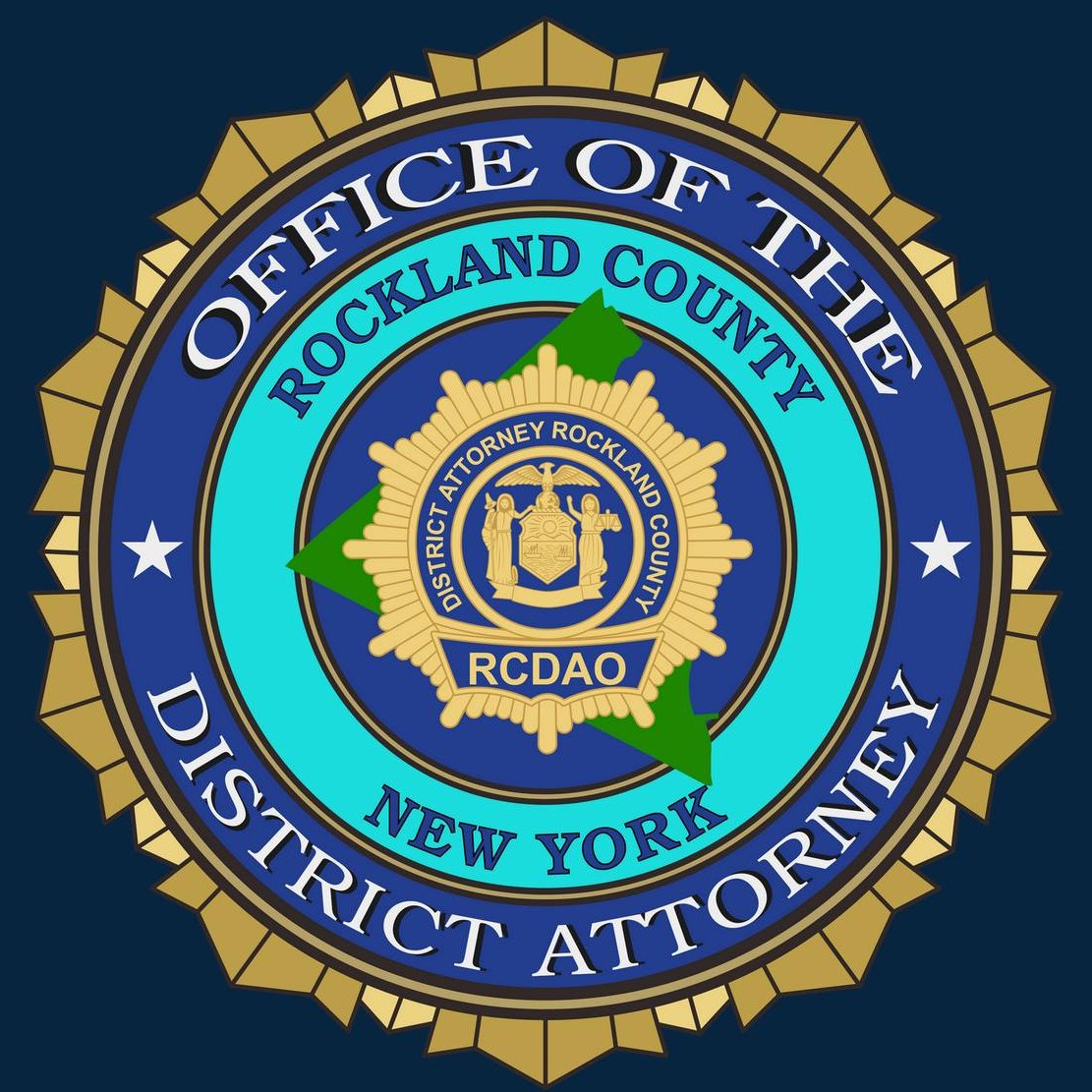 ROCKLAND COUNTY, NY – Rockland County District Attorney Thomas E. Walsh II announced today that Dylan Choe, a 24-year-old male from New York City has pleaded guilty to disseminating indecent material to minors in the first degree for attempting to meet a minor.
In January of 2023, Choe engaged in an online conversation with a Rockland County District Attorney's Office undercover investigator on a social media platform. The undercover investigator claimed to be a thirteen-year-old female from Rockland County. The defendant proceeded to have a sexually explicit conversation with the investigator, whom he thought was a minor. As conversations advanced, Choe made arrangements for the two to meet at a Rockland County hotel.
On January 19, 2023, Choe checked into a Rockland hotel and waited for the individual he believed to be a thirteen-year-old girl. Choe was arrested and charged with disseminating indecent materials to minors in the first degree.
Rockland County District Attorney Tom Walsh said, "Our office remains committed to ensuring the safety of innocent children in our community. This case is a clear warning to all that predatory behavior will be pursued relentlessly and brought to justice."
Today's announced guilty plea is the latest action in an ongoing cybercrime sting operation first launched by the Rockland County District Attorney's Office in 2022. Last December, Rockland County District Attorney's Office investigators arrested seven men for sex crimes following a separate operation called "Operation Catfish."
The Rockland County District Attorney's Office has been a member of the Internet Crimes Against Children (ICAC) since 2020. The ICAC is a national network of 61 coordinated task forces, representing over 5,400 federal, state, and local law enforcement, dedicated to investigating, prosecuting and developing effective responses to internet crimes against children.
The defendant pleaded guilty on October 16, 2023 before the Honorable Kevin F. Russo. Choe is scheduled to be sentenced on January 17, 2024. The case is being prosecuted by Assistant District Attorney Michael Delohery.