Here's what motorists and residents should expect starting Friday night, September 8, 2023:
·8:00 pm – Friday (09/08) – one southbound lane near exit 10 (Nyack, South Nyack, US Route 9W) will be closed, leaving three travel lanes available.
·11:00 pm – Friday (09/08) – three southbound lands near exit 10 will be closed, leaving only one travel lane open. Expect massive traffic delays.
·11:01 pm and later – Friday (09/08) – the entrance ramps to the southbound Thruway at exits 10, 11 (Nyack), 12 (West Nyack, Route 303) and 13 (Palisades Interstate Parkway) will begin to close.
·12:01 am and later – Saturday (09/09) – all southbound lanes will be closed and all traffic will be diverted to exit 12 in West Nyack.
·All day Saturday (09/09) – work will continue on the South Broadway overpass and the highway below followed by cleanup.
·After cleanup, travel lanes will open as soon as safely as possible.
·Travel lanes in the northbound direction will remain open throughout the work; the left lane nearest the work zone will be closed.
·The Town of Orangetown Supervisor Teresa Kenny & Orangetown Police Department have been working with the New York State Thruway Authority, state, county and other local authorities on this operation.
Video by Rockland Photographer Owey Cramsie Jr
Rockland County Civil Service Exams October & November 2023
The Rockland County Department of Personnel has the following upcoming Civil Service Exams in October & November 2023:
Data Entry Operator Ill

Grants Assistant

Grant Specialist

 Senior Recreation Supervisor

 Superintendent of Recreation and Parks
Questions may be directed to [email protected].
New York Army National Guard Can Help Define Your Future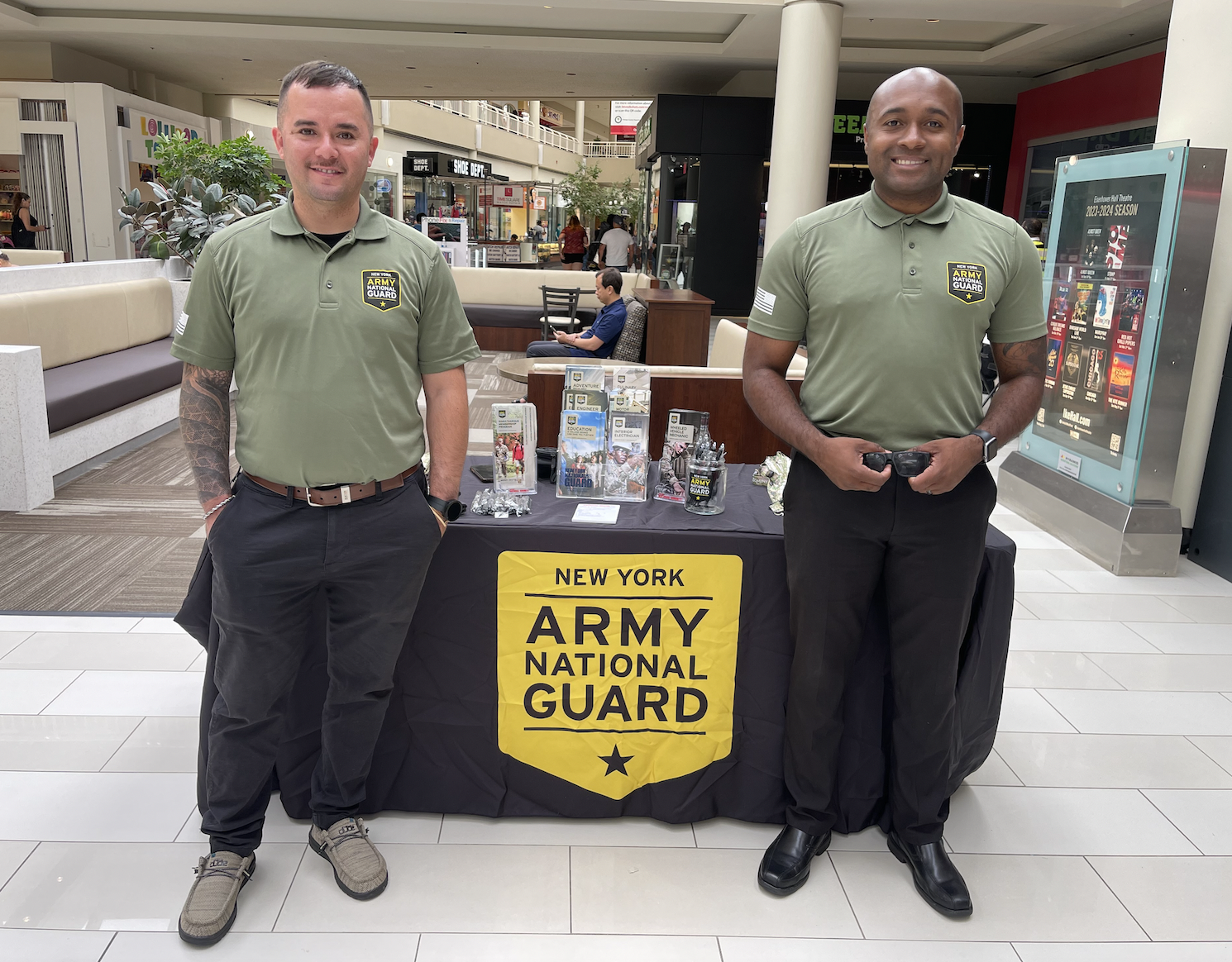 Middletown, NY –  Staff Sergeant Victor Ayala and Staff Sergeant McNair when asked what were the benefits to joining the Army National Guard there were many, primarily education. 
" In the Army National Guard, you can earn college credits for completion of your military training. Many academic institutes award college credits for various types of military service"  the Army National Guard offers numerous educational benefits, Federal Tuition Assistance, State Tuition Assistance, GI Bill, Student Loan Repayment Program, Free Educational Counseling and free Academic Tests. For more information call 1 – 800 – Go – Guard or nationalguard.com