Wonder Girls Host 3rd Annual Wellness Campaign & Fitness Fundraiser September 29th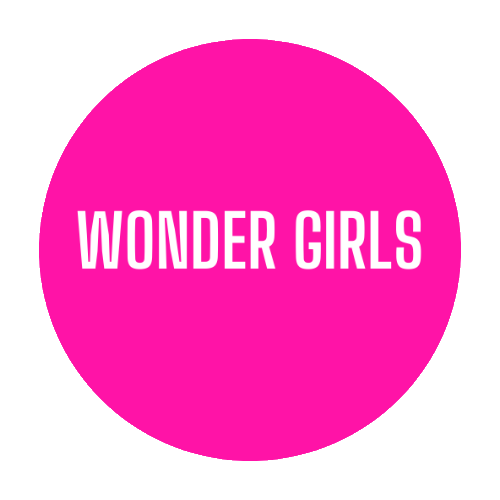 Orangeburg, NY – Wonder Girls, a non-profit, after-school program for middle and high school girls with a mission to build confidence, leadership, community, and business skills launches Wonder Girls Wellness, a month-long campaign to address the importance of self-care, mental health, nutrition, and daily exercise among teens.
"Wonder Girls is dedicated to exposing young women to lifestyle practices and experts that will help build a strong foundation for their future. The Wonder Girls Wellness Campaign is focused on supporting the growth and development of the mind, body, and spirit," said Dr. Kerry-Anne Perkins, Obstetrician-Gynecologist, U.S. Army Major, Wonder Girls Board Member, Speaker, and Mentor.
Wonder Girls Wellness, sponsored by Hologic, Goya Cares, Varsity House, and Goosehead Insurance, will be dishing out wellness-related content each week via social media including LIVE interviews with industry experts, and will end strong with its third annual Wonder Girls Wellness Day | Fitness Fundraiser, an in-person event packed with workshops, panel discussions, prizes, swag bags and more! The fundraiser will be held at Varsity House in Orangeburg, New York on Friday, September 29, 2023, from 5:00 p.m. – 7:00 p.m. 
Wonder Girls will also provide one student with a $1500 scholarship.  The application is due by September 18, 2023, and will be awarded at the Fitness Fundraiser.  For more details about the scholarship, please visit: Wonder Girls Wellness Scholarship.
All funding raised throughout September will go towards educational programming and scholarships for Wonder Girls. For event tickets, more information and to donate to Wonder Girls, please visit: Wonder Girls Wellness.
Clarkstown Community Tag Sale & Touch a Truck Germonds Park September 23rd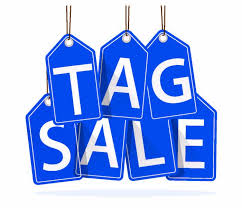 Community Tag Sale: 9:00 AM – 2:00 PM
                Location: Germonds Park, 185 Germonds Road, West Nyack, NY 10994
         Date: Saturday, September 23, 2023 (Rain Date: Saturday, September 30, 2023)

Touch A Truck – Children will have a hands on opportunity to be able to explore Police, Fire, Emergency, Highway and Heavy Machinery.
                                                Time: 10:00 AM – 1:00 PM
                                                            FEE: Free
Only Service Animals are Allowed in the Park – Service animals are defined as dogs that are individually trained to do work or perform tasks for people with disabilities. Examples of such work or tasks include guiding people who are blind, alerting people who are deaf, pulling a wheelchair, alerting and protecting a person who is having a seizure, reminding a person with mental illness to take prescribed medications, calming a person with Post Traumatic Stress Disorder (PTSD) during an anxiety attack, or performing other duties. Service animals are working animals, not pets. The work or task a dog has been trained to provide must be directly related to the person's disability. Dogs whose sole function is to provide comfort or emotional support do not qualify as service animals under the ADA.
Outdoor Yoga at the DePew House September 23rd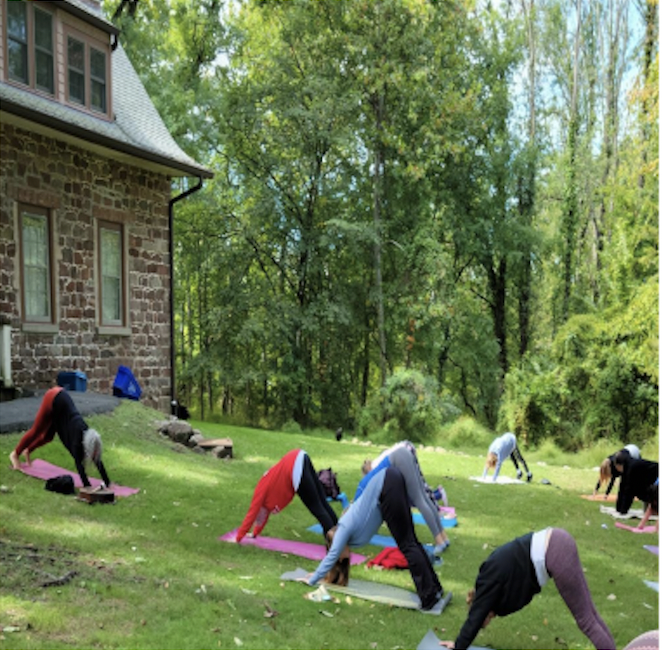 Outdoor Yoga at the DePew House from 10:00 AM – 11:00 AM
                  Hosted by the Orangeburg Library & Orangetown Historical Museum & Archives
Orangeburg, NY – Bring your yoga mat or towel and get ready for some good karma at the Orangetown Museum outdoors (weather permitting!) and browse the new exhibit, Getting There: Rivers, Roads, & Rails. Yoga class will be led by master practitioner Laura, all levels are welcome – Namaste!
www.orangetownmuseum.com
 DePew House 196 Chief Bill Harris Way Orangeburg, NY 10962
Please Register Here: orangeburglibrary.org Or Call the Orangeburg Library: (845)359-2244
ext. 18