Come watch the NYPD Vs. FDNY at Clover Stadium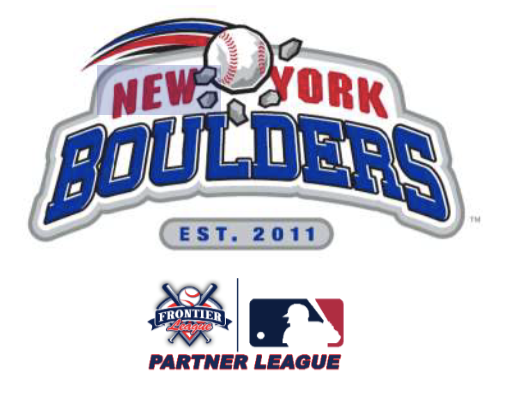 When: Saturday, Sept. 9 with first pitch set for 6:00 p.m.
Where: Clover Stadium, home of the Frontier League's New York Boulders.
Who: NYPD vs. FDNY
For the 4th straight year, the annual Never Forget Heroes Classic baseball game between the New York Police Department Finest (NYPD) and the Fire Department of New York Bravest (FDNY).
The game between the NYPD and FDNY is held each year in memory of those who paid the ultimate sacrifice after responding to the World Trade Center area on Sept. 11, 2001.
Tickets, priced at $15 (plus applicable taxes and fees), are on sale now and can be purchased by online NYBoulders.com. As in the past, the Widows and Children's Fund and the Stephen Siller Foundation will also benefit from the game.
"We are honored and privileged to host this game once again," said Boulders' President Shawn Reilly. "The Boulders' organization is very supportive of the Police and Fire departments – as well as all first responders, and our ability to play host to this important event is just one way in which we can show our support to those individuals."
"New York Finest (NYPD) is delighted to return to Clover Stadium for our annual Heroes Baseball Classic against FDNY," said Jose Vasquez, President of the New York Finest Baseball Club. "We really appreciate the support and hospitality that the NY Boulders give us in hosting this event."
FDNY Finest Team President and Head Coach Scott Miller echoed those sentiments. "FDNY Baseball is excited to return to Clover Stadium to play the NYPD for what is now the fourth consecutive year (wow)!  We always look forward to this game because it usually marks the end of our summer season and what better way to close out the summer then a stadium game in front of our family, friends and fans. Can't wait!"
Information regarding season tickets and packages for the Boulders' 2023 season is available by calling 845-364-0009 or sliding to www.NYBoulders.com.
Clarkstown Community Tag Sale & Touch a Truck Germonds Park September 23rd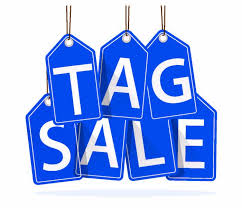 Community Tag Sale: 9:00 AM – 2:00 PM
                Location: Germonds Park, 185 Germonds Road, West Nyack, NY 10994
         Date: Saturday, September 23, 2023 (Rain Date: Saturday, September 30, 2023)

Touch A Truck – Children will have a hands on opportunity to be able to explore Police, Fire, Emergency, Highway and Heavy Machinery.
                                                Time: 10:00 AM – 1:00 PM
                                                            FEE: Free
Only Service Animals are Allowed in the Park – Service animals are defined as dogs that are individually trained to do work or perform tasks for people with disabilities. Examples of such work or tasks include guiding people who are blind, alerting people who are deaf, pulling a wheelchair, alerting and protecting a person who is having a seizure, reminding a person with mental illness to take prescribed medications, calming a person with Post Traumatic Stress Disorder (PTSD) during an anxiety attack, or performing other duties. Service animals are working animals, not pets. The work or task a dog has been trained to provide must be directly related to the person's disability. Dogs whose sole function is to provide comfort or emotional support do not qualify as service animals under the ADA.
Outdoor Yoga at the DePew House September 23rd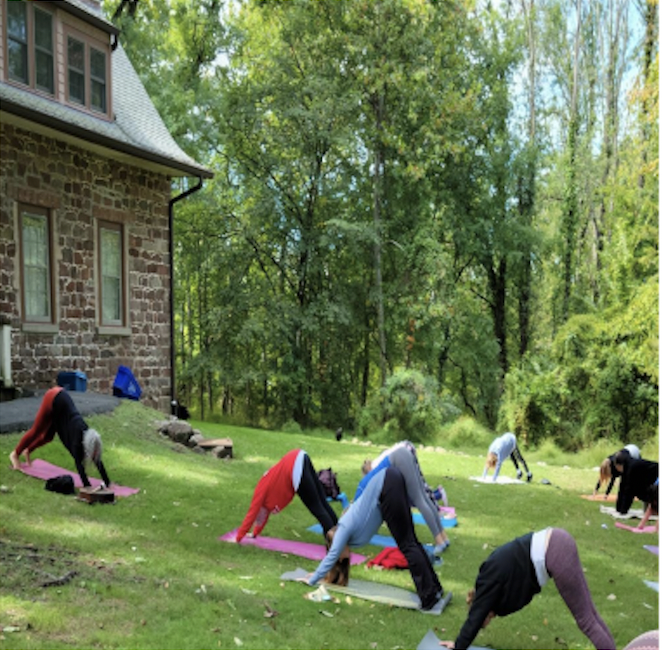 Outdoor Yoga at the DePew House from 10:00 AM – 11:00 AM
                  Hosted by the Orangeburg Library & Orangetown Historical Museum & Archives
Orangeburg, NY – Bring your yoga mat or towel and get ready for some good karma at the Orangetown Museum outdoors (weather permitting!) and browse the new exhibit, Getting There: Rivers, Roads, & Rails. Yoga class will be led by master practitioner Laura, all levels are welcome – Namaste!
www.orangetownmuseum.com
 DePew House 196 Chief Bill Harris Way Orangeburg, NY 10962
Please Register Here: orangeburglibrary.org Or Call the Orangeburg Library: (845)359-2244
ext. 18