Dylan Bulusan of North Rockland HS Commits to Bowl at Indiana Tech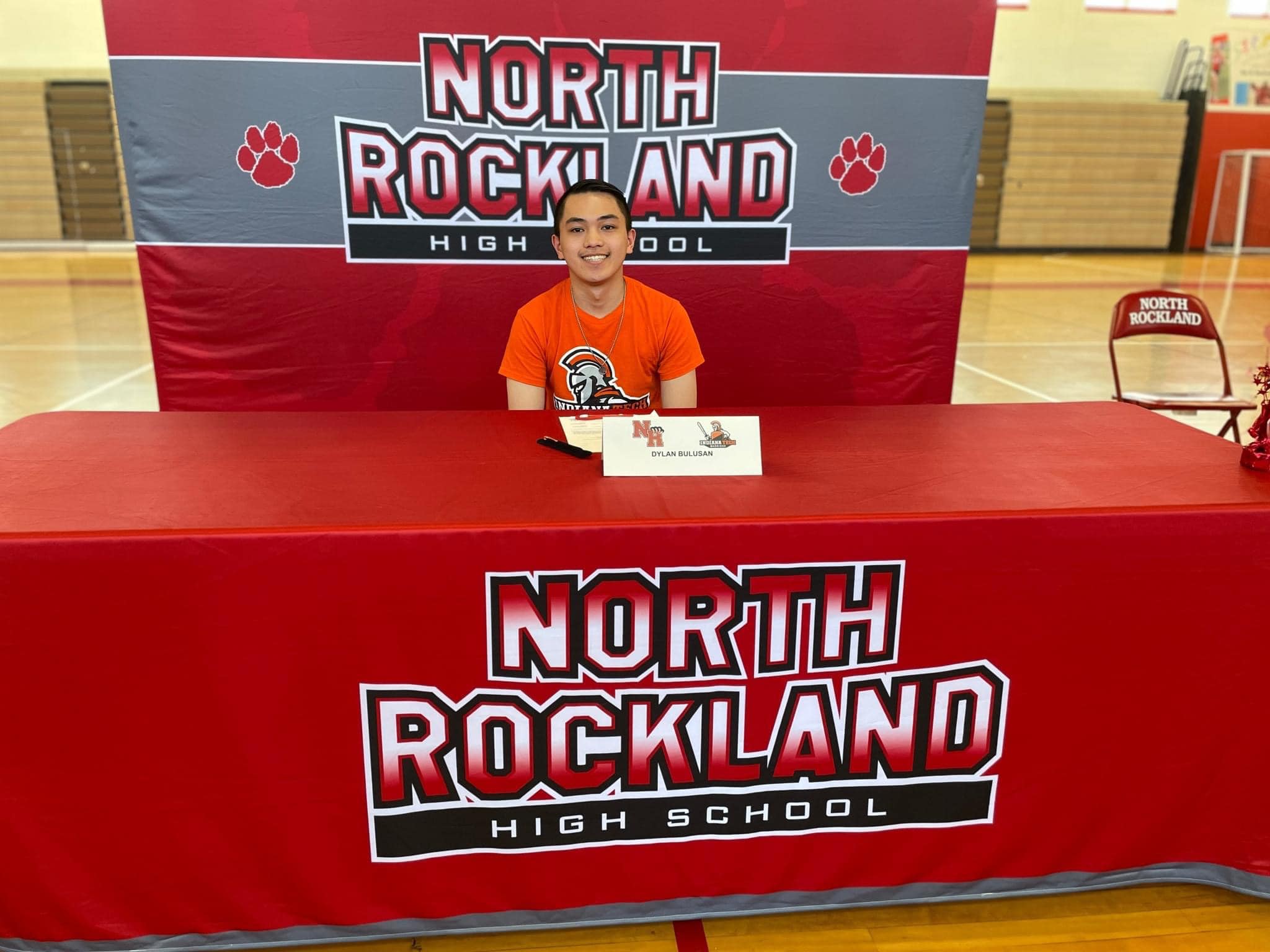 THIELLS, NY: Dylan Bulusan is one of the best bowlers in the Hudson Valley and Indiana Tech is currently the Men's Collegiate Bowling National Champions. Bulusan is a 6 year member of the NRHS boys bowling team and current co-captain. Dylan burst onto the bowling team as a 7th grader making a fast impact for the Raiders. He is an all league/all section bowler in each of the 6 years he competed for the Raiders. In his first season, he helped his team win a state Championship and finished 3 rd individually at states. highest average of 228 coming in the 2022 bowling season, However, It was Dylan's performance in the 2020 Section 1 championships which proved to be one of his finest. Not only did Dylan post the top score of the day, he helped his team hold off a strong Clarkstown squad (Our Hometown Rivals) by a slim 9 pin margin and give his team another trip to the state Championships.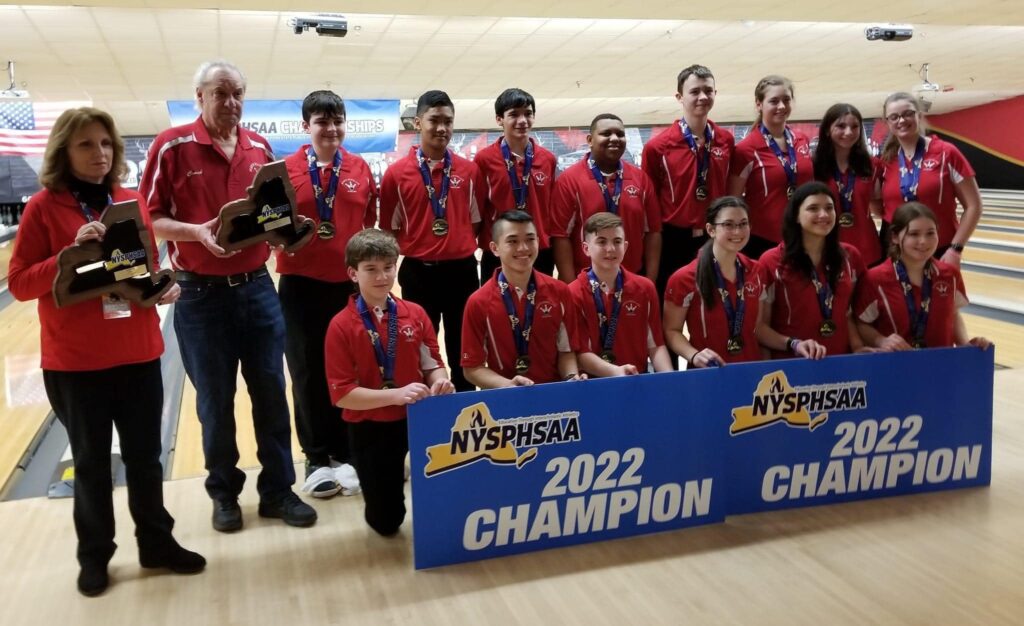 Dylan is a quiet kid who gives all he has to his sport and his education. On the lanes, he possesses a quiet confidence and intensity that helps to bring out the best in himself and his teammates. He has a strong work ethic and a desire to excel both on the lanes and in the classroom. Dylan loves all aspects of the sport of bowling and will make a wonderful addition to any collegiate bowling program. He is an exceptional student and an exceptional bowler.
Dylan has chosen to attend Indiana Tech University who are the current Men's Collegiate Bowling National Champions.
Tappan Zee HS Boys' Soccer Team Raises $1,050 for Breast Cancer to be Donated to Susan G. Komen Foundation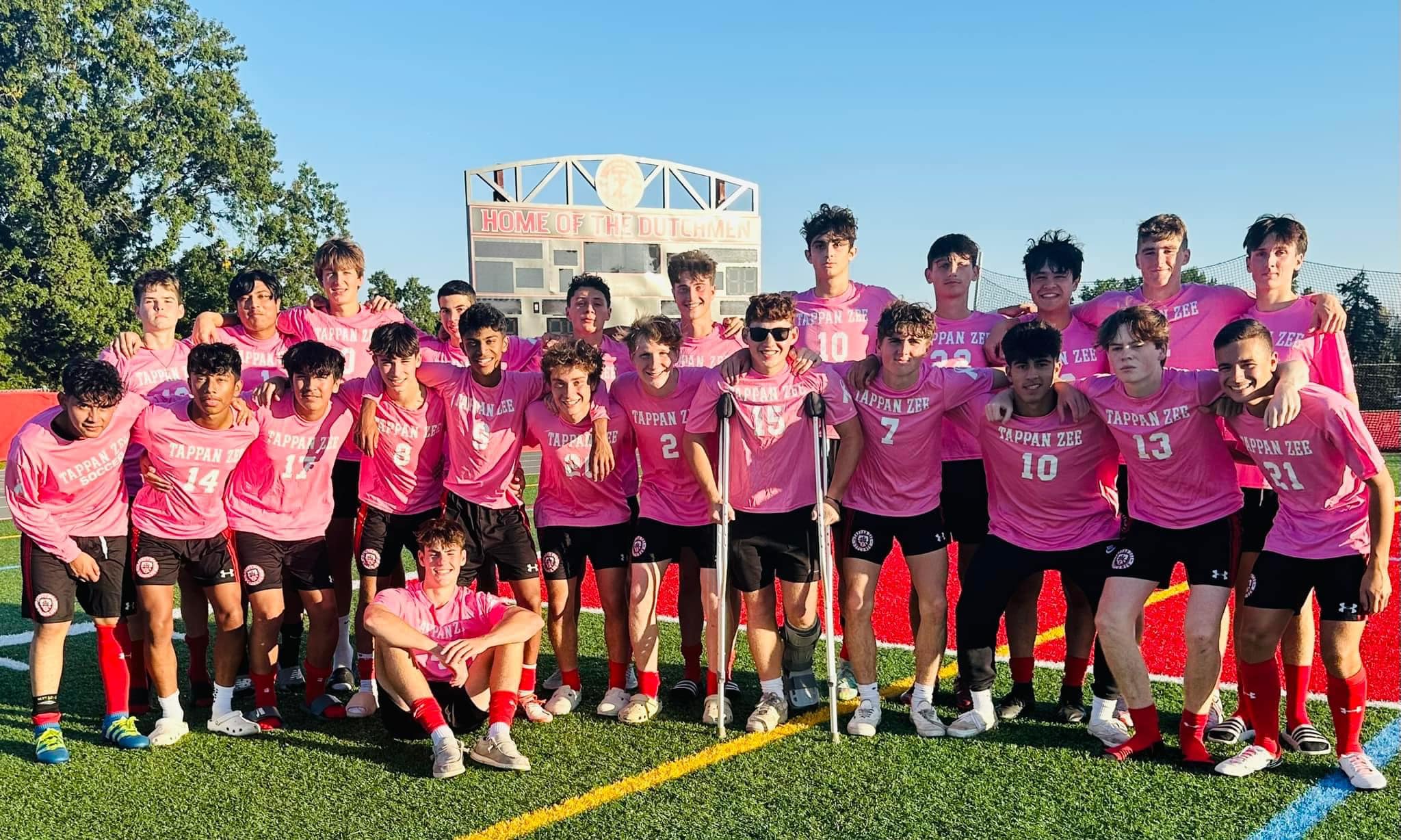 October is Breast Cancer Awareness Month. The Tappan Zee High School Boys Varsity sold $1 pink ribbons at the World Class FC/OMM Soccer Complex this weekend and they were able to raise $1,050 for the fight against breast cancer. All of the proceeds will go to the Susan G. Komen Foundation.
Great job!
📷 by Jon Jacobs
VIDEO: Spring Valley HS Football Defeats Ramapo HS 27 – 6