Rockland's Drew Fortescue Drafted by the New York Rangers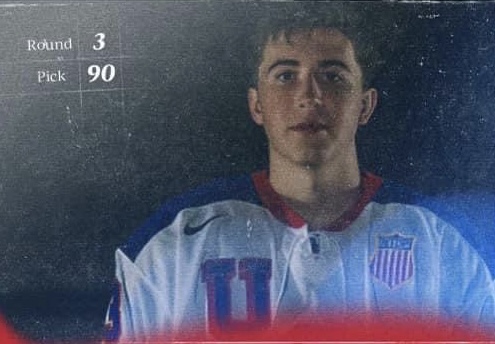 The Rangers traded the 2023 NHL Draft and a 2024 seventh-rounder to Pittsburgh in order to leapfrog the Penguins just one spot and draft Drew Fortescue.
The 6-foot-2 defenseman from Pearl River, NY is the second United States National Team Development Program product the Blueshirts have drafted in the last 24 hours in Nashville Tenn., after the club selected right winger Gabriel Perreault with the No. 23 pick in the first round on Wednesday.
Fortescue and Perreault helped Team USA win a gold medal at the IIHF World U18 Championship at the end of April. Both players are also committed to playing in the NCAA at Boston College next season. Fortescue, who is from Pearl River, New York, is a left-handed shot and is defensive-minded.
Tappan Zee HS Boys' Soccer Team Raises $1,050 for Breast Cancer to be Donated to Susan G. Komen Foundation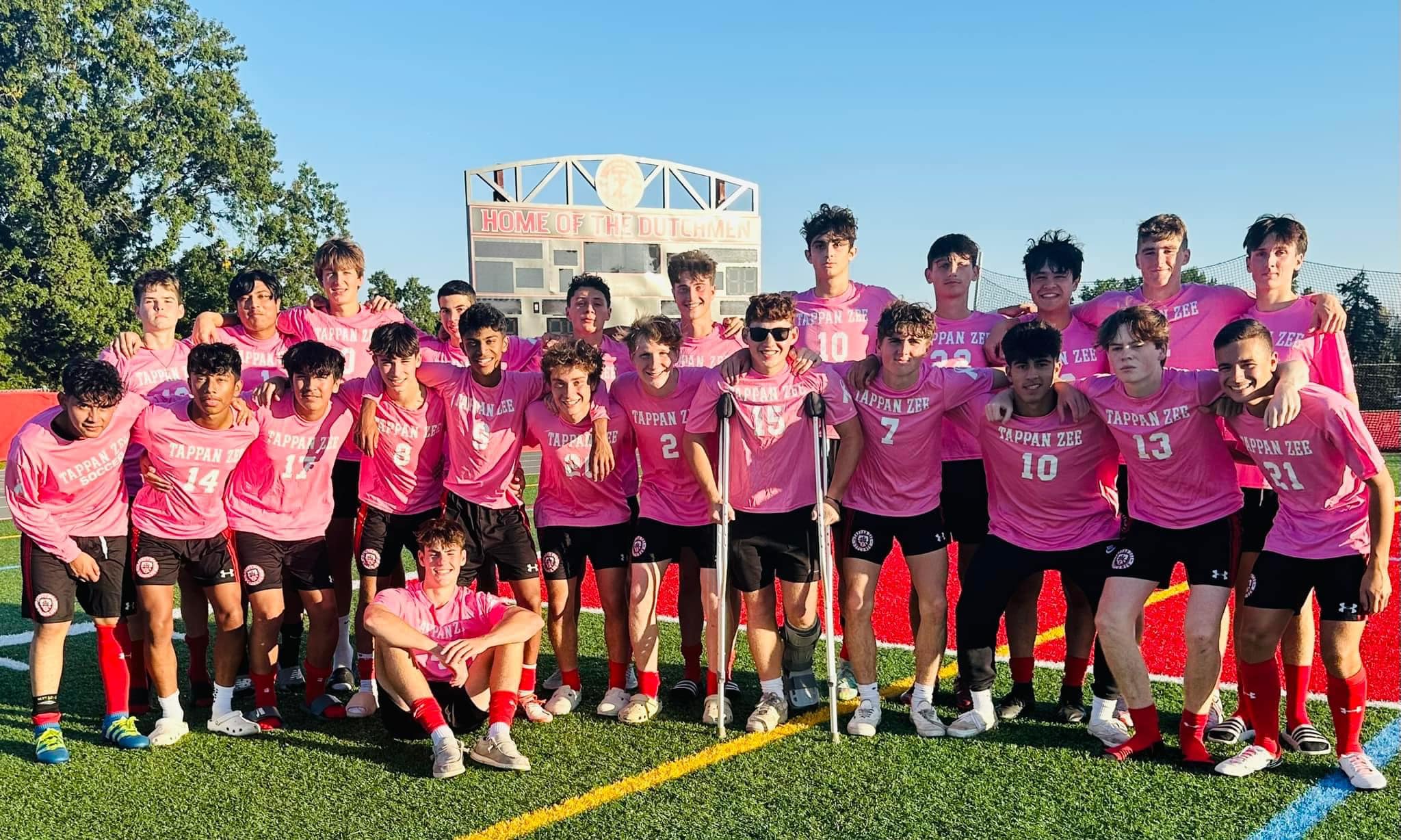 October is Breast Cancer Awareness Month. The Tappan Zee High School Boys Varsity sold $1 pink ribbons at the World Class FC/OMM Soccer Complex this weekend and they were able to raise $1,050 for the fight against breast cancer. All of the proceeds will go to the Susan G. Komen Foundation.
Great job!
📷 by Jon Jacobs
VIDEO: Spring Valley HS Football Defeats Ramapo HS 27 – 6