Emanuel Joseph of North Rockland HS Named Gatorade NY Boys Track & Field Player of the Year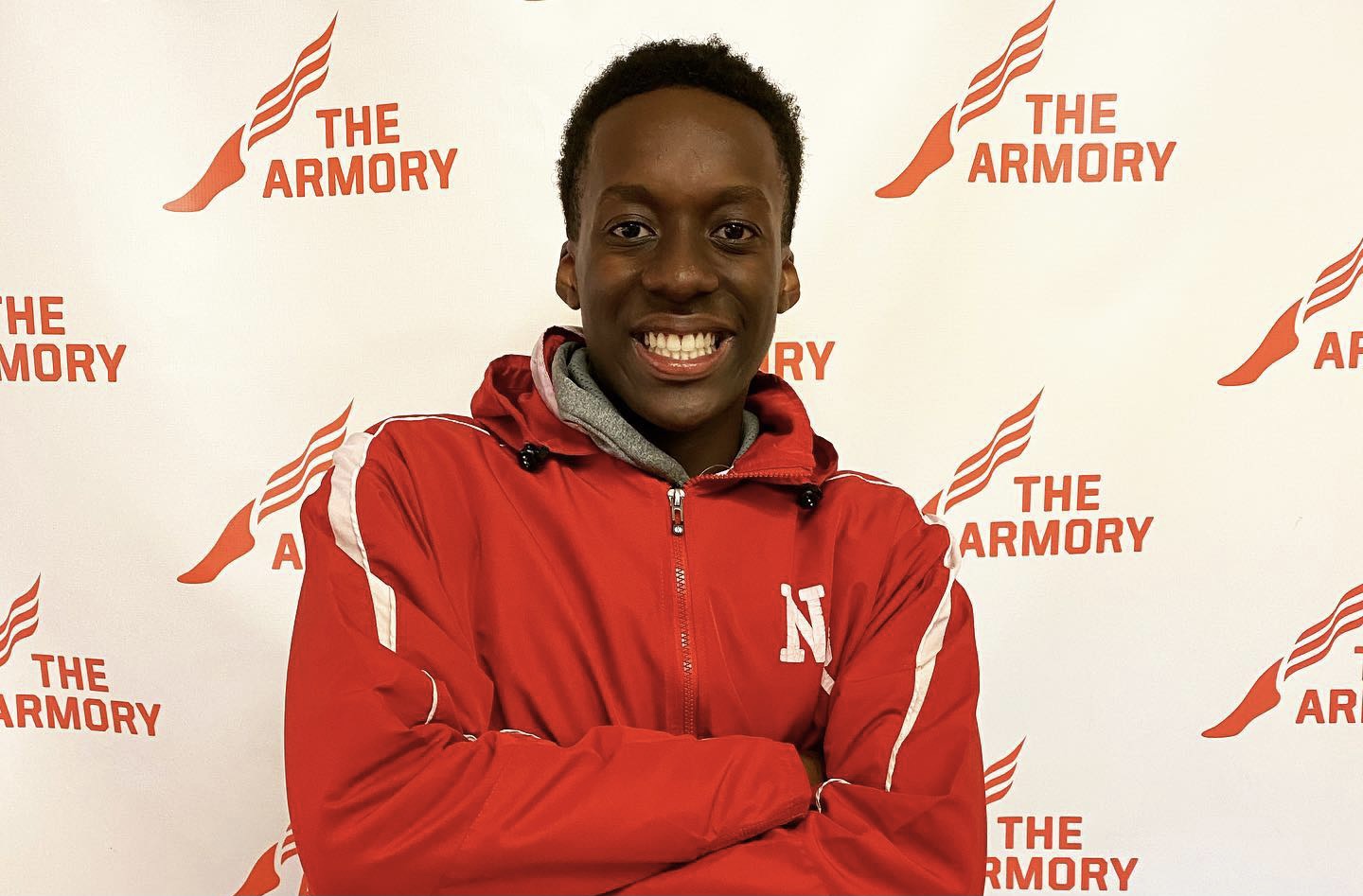 THIELLS, NY – In its 36th year of honoring the nation's best high school athletes, Gatorade today announced Emanuel Joseph of North Rockland High School as its 2020-21 Gatorade New York Boys Track & Field Player of the Year. Joseph is the first Gatorade New York Boys Track & Field Player of the Year to be chosen from North Rockland High School.
The award, which recognizes not only outstanding athletic excellence, but also high standards of academic achievement and exemplary character demonstrated on and off the field, distinguishes Joseph as New York's best high school boys track & field athlete. Now a finalist for the prestigious Gatorade National Boys Track & Field Player of the Year award to be announced in July, Joseph joins an elite alumni association of state award-winners in 12 sports, including Lolo Jones (1997-98, Roosevelt High School, Iowa), Allyson Felix (2002-03, Los Angeles Baptist High School,Calif.), Robert Griffin III (2006-07, Copperas Cove High School, Texas), Grant Fisher (2013-14 & 2014-15, Grand Blanc High School, Mich.) and Candace Hill (2014-15, Rockdale County High School, Ga.).
The 5-foot-10, 160-pound senior won the 110-meter high hurdles at the Section 1 championships this past season with a time of 13.91 seconds, which ranked as the nation's No. 22 performance among 2021 prep competitors. Joseph also won the 110 hurdles at the Loucks Games in 14.02, the second-fastest time ever recorded at that event. He holds the New York indoor state record in the 55 hurdles, having clocked a 7.21 in February, 2020.
Vice President of his school's chapter of the National Honor Society and a talented saxophonist, Joseph has served as a tutor for younger students and has volunteered locally on behalf of community clean-up initiatives. "Emanuel shows up every day, no questions asked, and displays a genuine love for the sport," said North Rockland coach Orlando Rivera.
"He's constantly watching instructional videos or his own film. He has full awareness of his competitors and their abilities, and he just loves competing."
Joseph has maintained an A average in the classroom. He has signed a National Letter of Intent to compete in track and field on scholarship at Syracuse University this fall.
Photo credit – @mikei19
Tappan Zee HS Boys' Soccer Team Raises $1,050 for Breast Cancer to be Donated to Susan G. Komen Foundation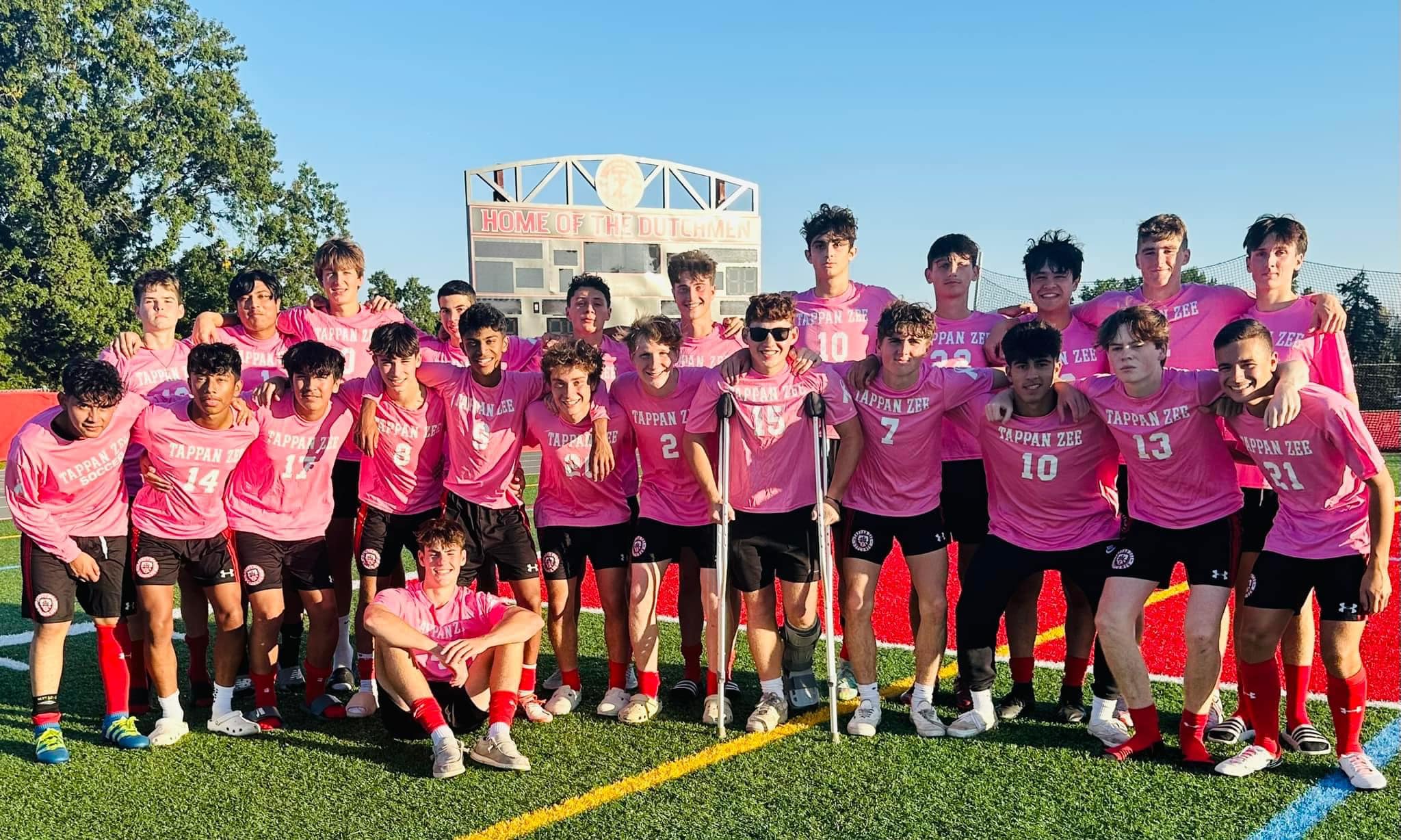 October is Breast Cancer Awareness Month. The Tappan Zee High School Boys Varsity sold $1 pink ribbons at the World Class FC/OMM Soccer Complex this weekend and they were able to raise $1,050 for the fight against breast cancer. All of the proceeds will go to the Susan G. Komen Foundation.
Great job!
📷 by Jon Jacobs
VIDEO: Spring Valley HS Football Defeats Ramapo HS 27 – 6