Rockland native and New England Patriots Safety Devin McCourty Spotted at Ramapo HS Summer Football Practice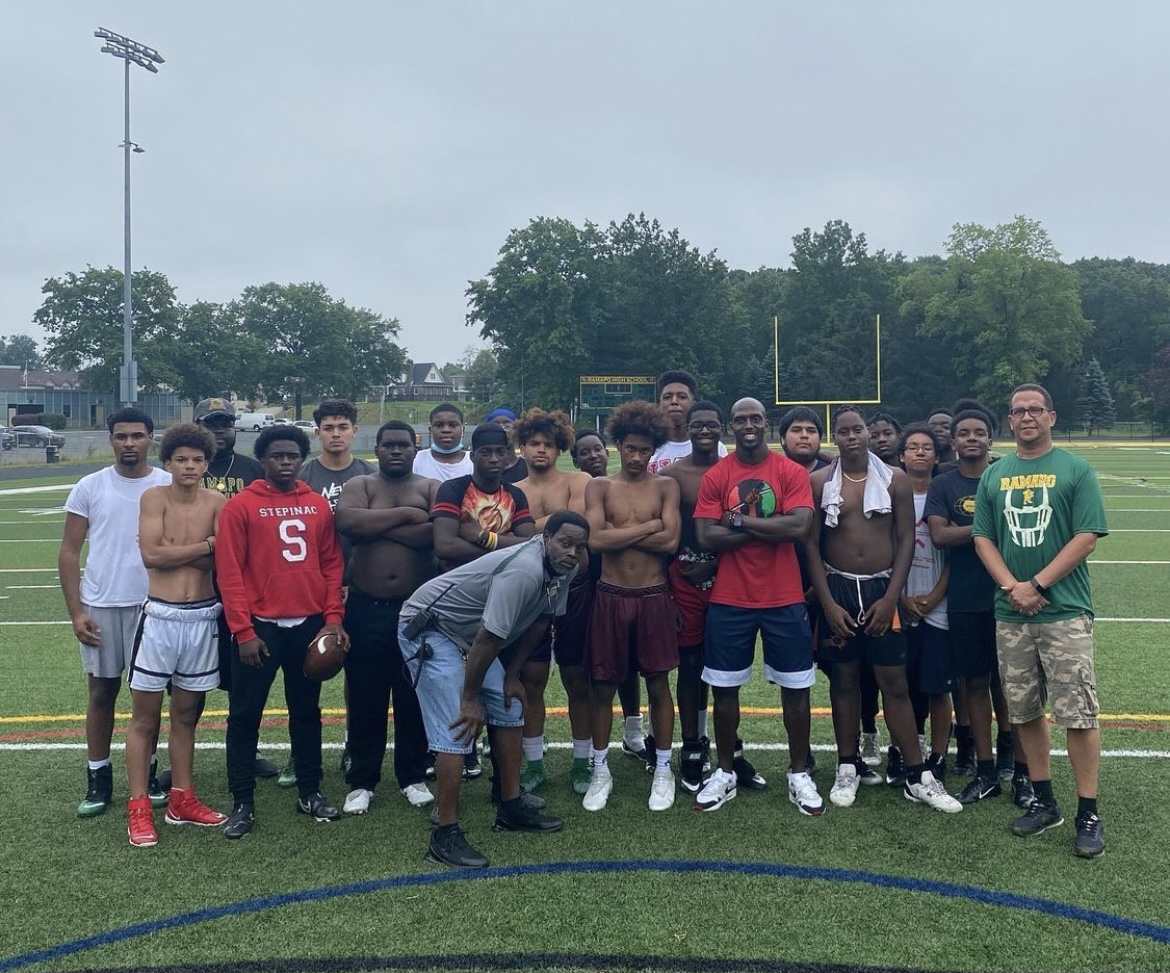 SPRING VALLEY, NY – Rockland native and New England Patriots Safety Devin McCourty spotted today at Ramapo High School summer football practices.
The McCourty twins who grew up in Nyack have not forgotten where they came from. From using their platform to be a role model and help mentor the next generation to providing students with crucial tools for receiving an education during a pandemic, they have always supported the county of Rockland.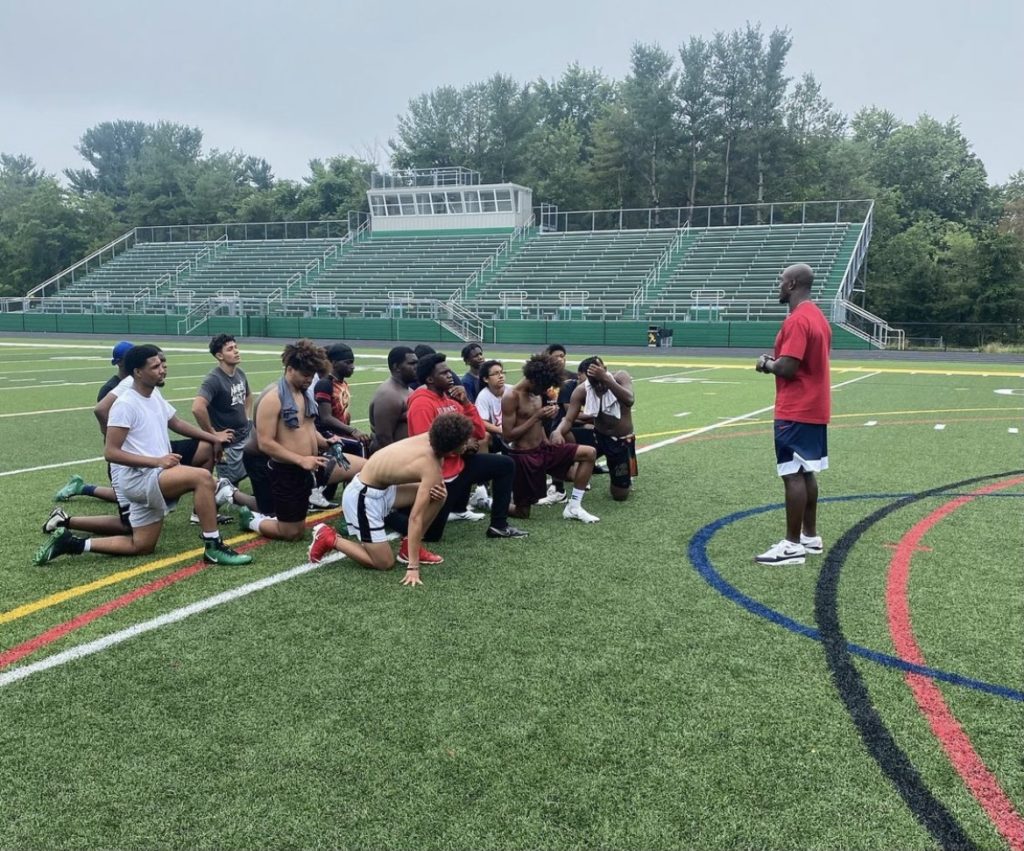 Ramapo Assistant Football Coach J Cesar posted the following on Instagram:
I tell ppl all the time when they ask me my reason for coaching… and still all these years later its still same answer to give these kids the guidance and opportunities i didnt have growing up. So after another rough Day of weight room and field work I wanted them to see what the ultimate result of hard work, dedication and sacrifices of their summer days could be. So i called in a favor to my big bro DMac @mccourtytwins and I can't thank him enough for this visit to my players @ramapogryphons_football We truly appreciate it!!!
In April of 2020 during the height of the pandemic and remote learning, the McCourty Twins, donated $90,000 worth of Chromebooks to students in the Nyack and East Ramapo Central School District who don't have access to computers at home.
This issue hit home for Devin & Jason as they grew up in Rockland County, going to school in both districts. First attending Upper Nyack elementary school in Nyack and then later Chestnut Ridge middle school in East Ramapo.
Tappan Zee HS Boys' Soccer Team Raises $1,050 for Breast Cancer to be Donated to Susan G. Komen Foundation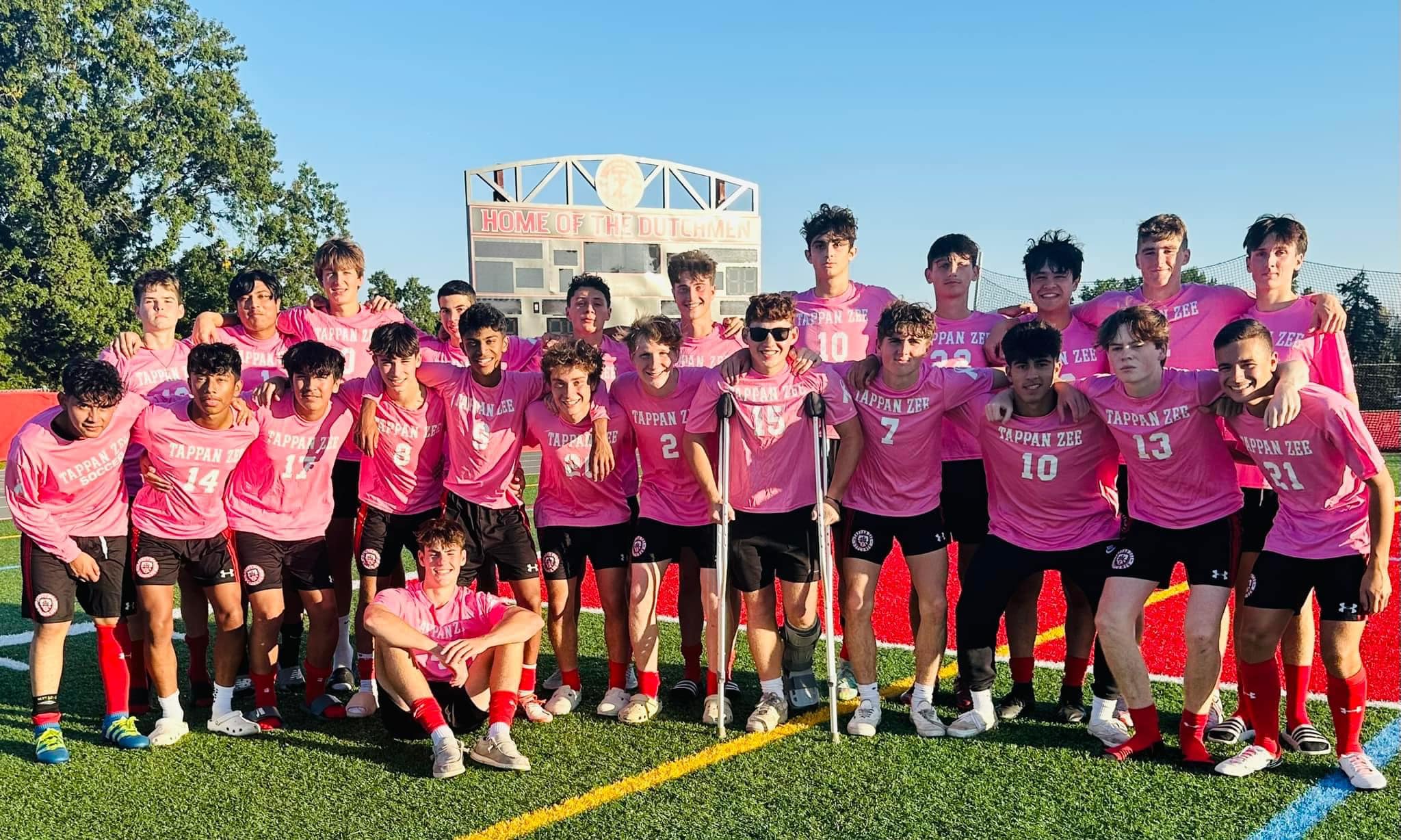 October is Breast Cancer Awareness Month. The Tappan Zee High School Boys Varsity sold $1 pink ribbons at the World Class FC/OMM Soccer Complex this weekend and they were able to raise $1,050 for the fight against breast cancer. All of the proceeds will go to the Susan G. Komen Foundation.
Great job!
📷 by Jon Jacobs
VIDEO: Spring Valley HS Football Defeats Ramapo HS 27 – 6