Fire Causes Serious Damage to Peppe's Pizza and Businesses in Hillcrest Strip Mall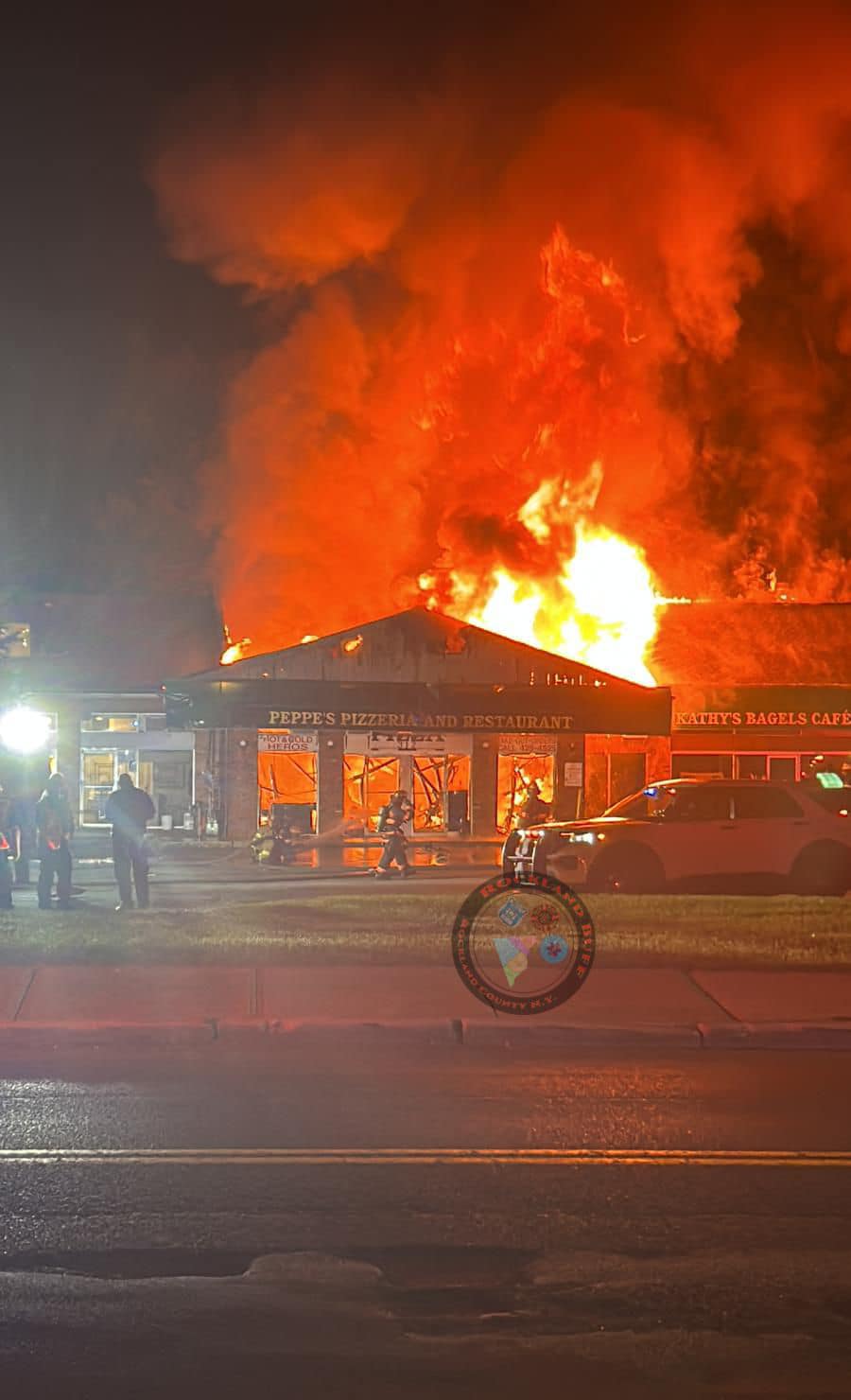 HILLCREST, NY – Multiple Fire departments responded to a working structure fire in Hillcrest at Peppe's Pizza at 312 N Main Street in the early hours of Saturday around 3:45 am.
Two firefighters were transported to the hospital with minor injuries and no occupants were hurt. The cause of the fire is currently under investigation.
Update from the Hillcrest Fire Department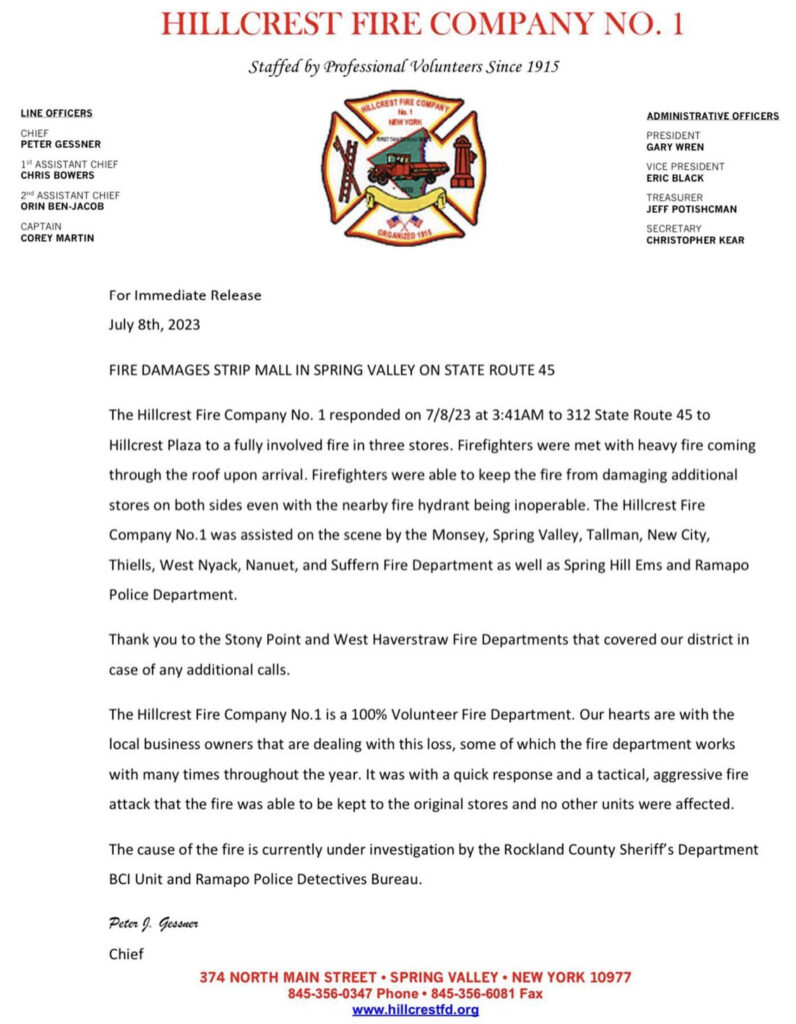 VIDEO
Cover photo by Rockland Buff
New York State Police Serving Since 1917 Accepting Applications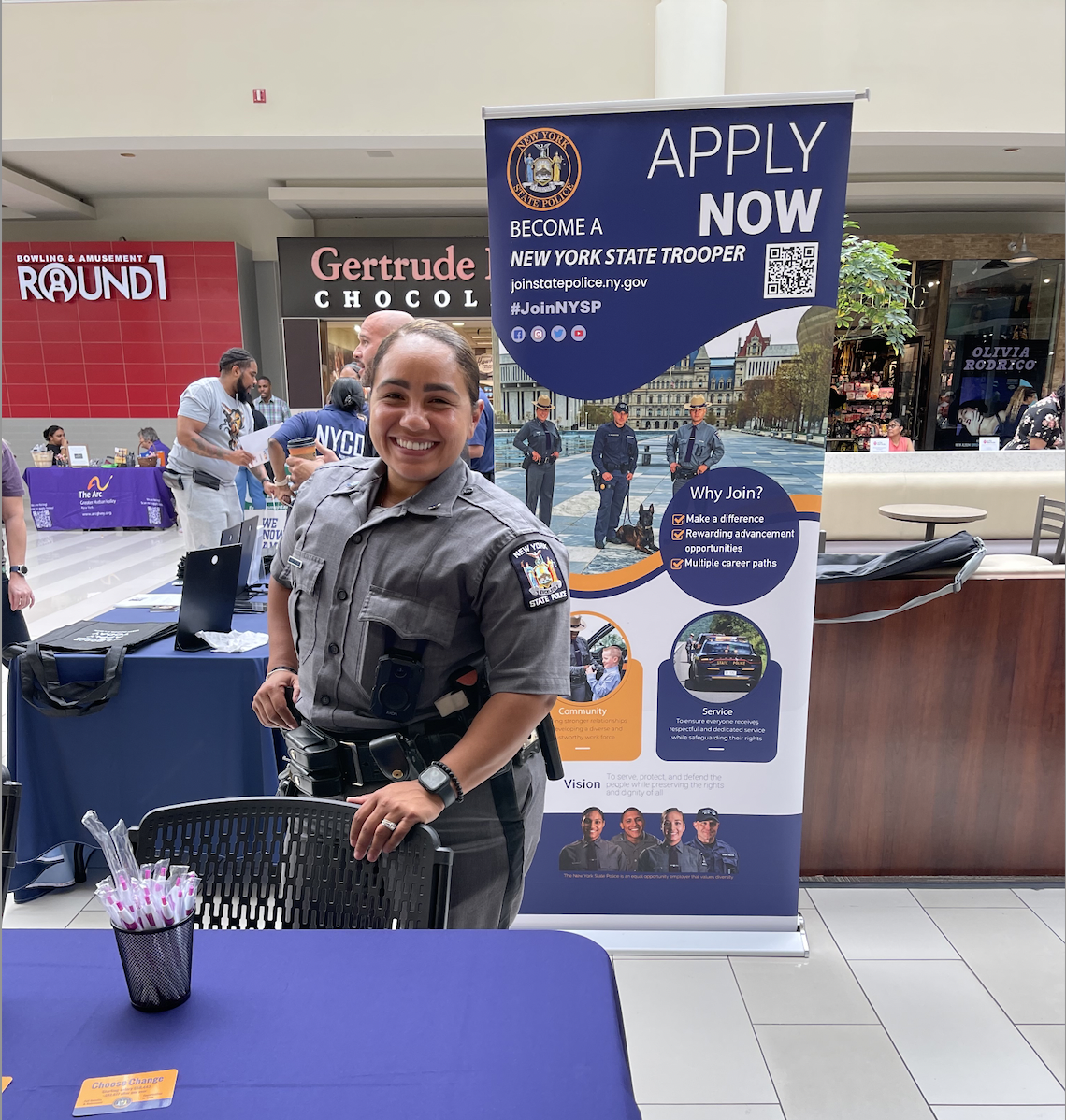 Middletown, NY – Trooper Briana Martinez – Gigante, Recruiter Troop F, discussed the benefits to becoming a NYS Trooper.  Starting with 120 hours of vacation annually, a max of 224 hours depending on years of service. 104 hours of annual paid holiday time. 20 – 40 hours paid personal leave based on years of service, health, vision and dental insurance. She stated there were different career opportunities available to qualified individuals. For more information visit JoinStatePolice.ny.gov or 
VIDEO: Overturned Tractor Trailer on Route 17 in Mahwah/Rockland County Border