Pasta Cucina of Stony Point Adds Curb Ramp For Customers With Disabilities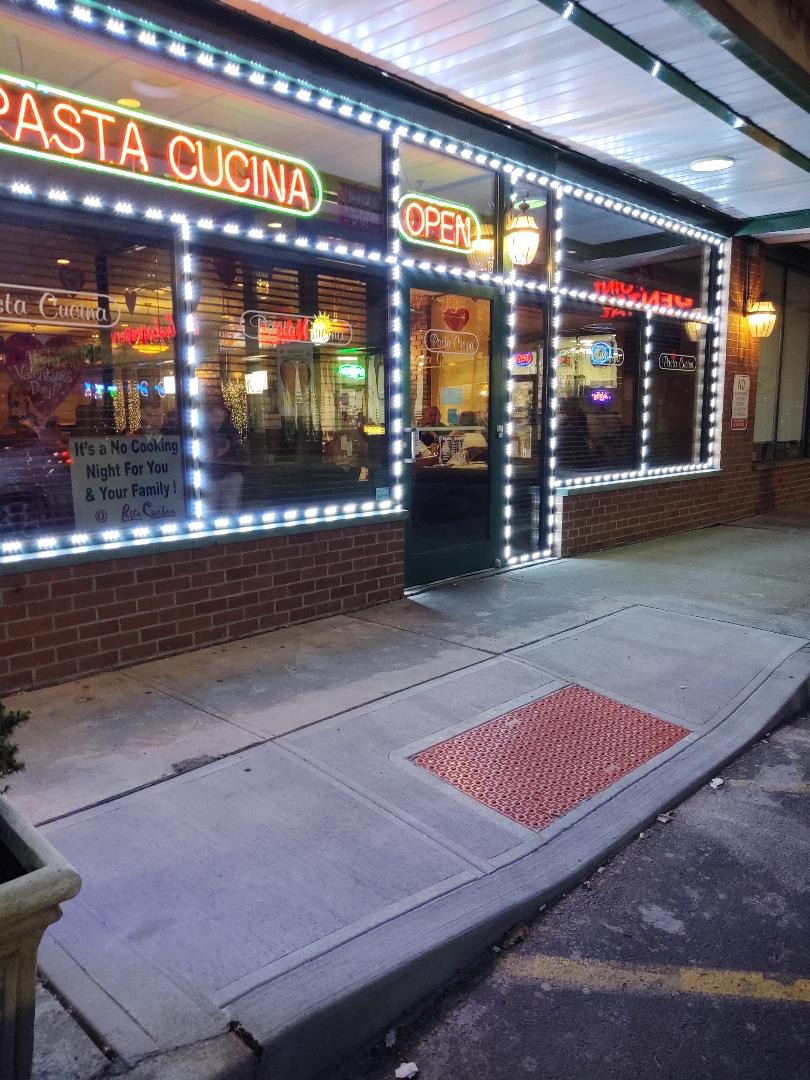 Via Richard Fernandez
Tonight, we visited Pasta Cucina, located in Stony Point, NY. We immediately noticed a new curb ramp had been installed at the entrance to the restaurant. We inquired about it, and Mario, the owner, came over and explained that it troubled him to see patrons with mobility issues struggle to get up on the sidewalk to visit the various eateries located at this strip mall, so he took it upon himself to find a solution. As a person with mobility issues, I am genuinely grateful to Mario for being mindful of the struggles people with disabilities encounter. Disability is not the problem; accessibility is! Moreover, we enjoyed another excellent meal, and we were treated like family. Great job, Mario and the Pasta Cucina team.
Richard Fernandez was diagnosed with Multiple Sclerosis (a progressive disease) 26 years ago, but M.S. has never stopped him from volunteering for his community, and he inspires almost everyone he meets.
Rich worked twenty-four years with the NYPD before he retired in 2013. He worked as a Sergeant assigned to the 33rd precinct for nineteen of those twenty-four years. While working at the 33rd precinct, Rich received a Sergeant Special Assignment designation. He was also the sole recipient of the 1998 "Theodore Roosevelt Association Police Award" bestowed on a uniformed member of the service, who like Theodore Roosevelt had overcome severe physical challenges to continue commendable service. During his years of service, Rich received numerous perfect attendance awards, stellar evaluations, and other recognition in spite of his health challenges. Throughout the years, M.S. has temporarily blinded Rich, given him permanent mobility issues and impaired his cognitive function; however; Rich has never used his MS as an excuse not to serve his community.
Rich currently serves as the Vice-president of the North Rockland Board of Education and is the leader of the National Multiple Sclerosis Support Group in New City.
Pasta Cucina of Stony Point
32 S. Liberty Drive, Stony Point
(845) 786-6060
Starbucks Coffee in the Village of Nyack Officially Closes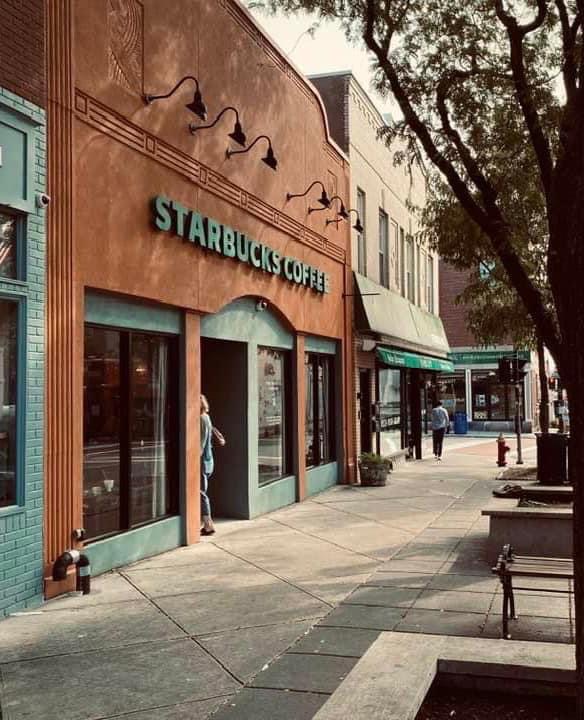 NYACK, NY – First opened in 1999, the Starbucks in Nyack was the first job for many high school and college students and a place for people to meet. It hasn't been announced what will replace Starbucks.
📷 by Kal Toth
The Benefits of Planting Trees and Shrubs

Rockland/Bergen – As the days grow shorter and the air carries a crispness, the fall season presents an opportune time to embark on landscaping endeavors. Planting trees and shrubs during this time offers a myriad of benefits, allowing your green additions to thrive and flourish in the seasons to come. Let's explore why the autumn months are the perfect time for planting.
Ideal Growing Conditions: The cooler temperatures of fall create a favorable environment for establishing new trees and shrubs. As the soil remains warm from the summer heat, plant roots continue to grow, enabling them to anchor securely before the ground freezes. This extended root development period gives the plants a head start for vigorous growth in the following spring.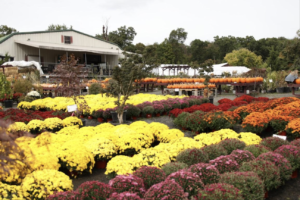 Reduced Stress on Plants: Planting during the fall reduces the stress on both plants and gardeners alike. Unlike the scorching heat of summer or the harsh conditions of winter, fall provides a mild climate that minimizes the chances of heat stress and water evaporation. This allows newly planted trees and shrubs to adjust more comfortably, without the pressure of extreme weather conditions.
Ample Moisture Availability: Fall often brings more frequent rainfall, providing a natural irrigation system for your newly planted additions. This abundance of moisture helps in the establishment process and reduces the need for constant watering. Additionally, the lower temperatures result in slower evaporation rates, allowing plants to absorb water effectively.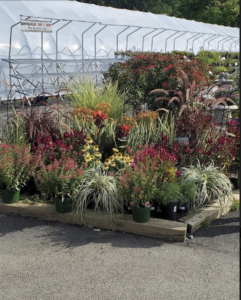 Less Susceptibility to Pests and Diseases: During the fall, many pests and diseases that typically plague plants during the warmer months begin to decrease in activity. This means that newly planted trees and shrubs face a lower risk of encountering harmful organisms that could impede their growth.
Opportunity for Root Establishment: Trees and shrubs planted in the fall can focus their energy on root establishment rather than expending resources on foliage and flower production. This enables them to develop strong and extensive root systems that provide a sturdy foundation for future growth.
Down to Earth Living, celebrating its 52nd year, Down to Earth Living Garden Center in Rockland County offers 12.5 acres filled with perennials, flowers, shrubs and trees, with new arrivals coming in every week. The 10,000 square foot showroom has a large and unique selection of contemporary, classic, traditional, and transitional teak, aluminum and all-weather dining and deep-seated furniture. The center is open 9 – 5 every day and is located near Bergen County at 1040 Route 45. Phone number is 845-354-8500. Website is www.dteliving.com for more information.