Rev. Richard Deats, Long-Time Global Peace Movement Leader, Passes Away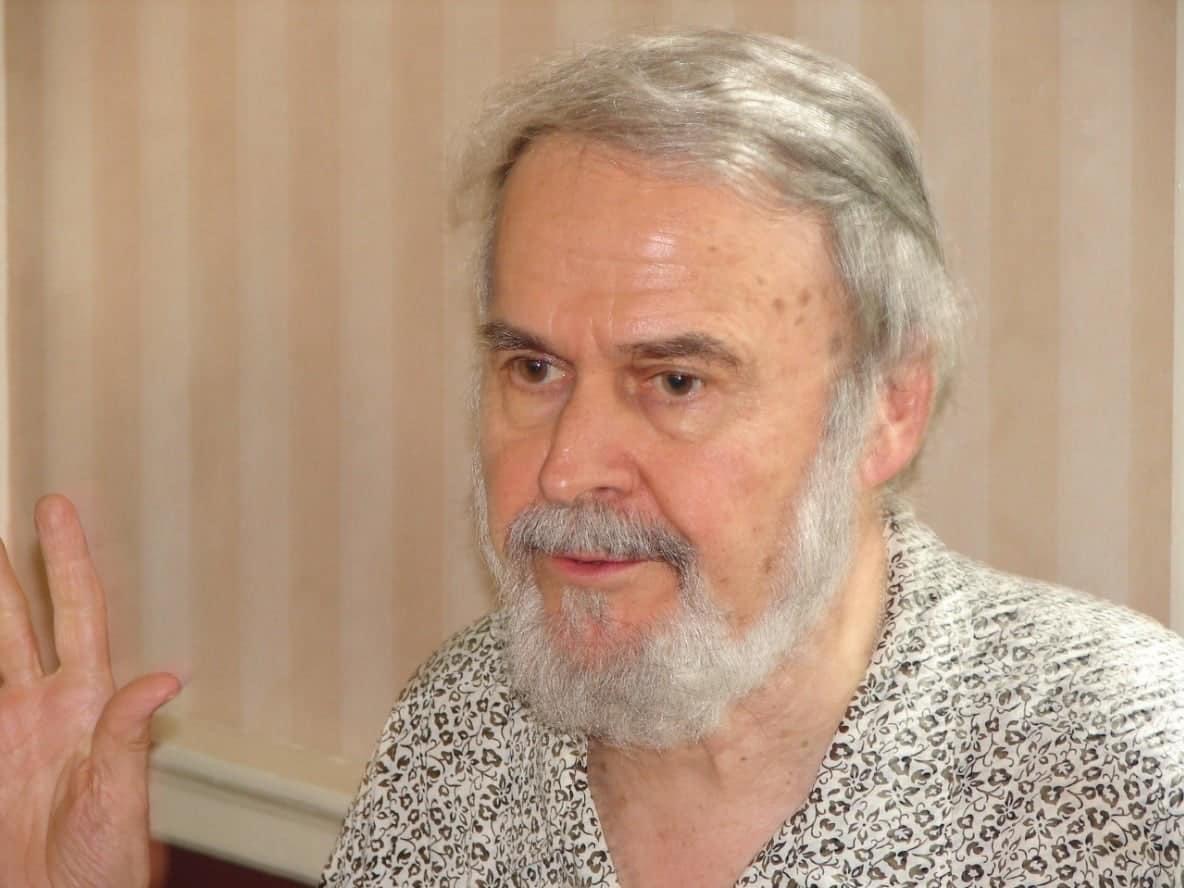 Rev. Richard Deats, a long-time global peace movement leader and one of the most influential teachers of the philosophy and practice of nonviolent action in 20th-century movements, died in Nyack on April 7 from complications related to pneumonia, according to his son, Mark Deats. He was 89.
"As a long-time leader of the global peace movement organization, the Fellowship of Reconciliation, and editor of Fellowship magazine, Richard Deats was one of the most well respected, well connected, and most influential peace movement leaders in the United States and the world during the last half of the 20th century," said Rev. John Dear, a close friend and former executive director of the Fellowship of Reconciliation, or FOR.
"Deats worked closely with peace leaders around the world, including Martin Luther King, Jr., Coretta Scott King, Rev. Jim Lawson and other civil rights leaders, several of Mahatma Gandhi's heirs, Thich Nhat Hanh and various Buddhist leaders, Rev. Daniel Berrigan, and Archbishop Desmond Tutu," Dear said. Deats joined Mrs. King at the White House when Ronald Reagan signed into law the national holiday honoring Martin Luther King, Jr.
In the early 1980s, Deats helped organize and present hundreds of workshops on nonviolence attended by tens of thousands of people throughout the Philippines which laid the groundwork for the People Power nonviolence movement that brought down the Ferdinand Marcos dictatorship in 1986. He also led 13 peace delegations to the Soviet Union in the 1980s that helped ease tensions and build relations at the height of the Cold War.
The Rev. Richard Deats died April 7, 2021. (Courtesy of the Deats family)
Clarkstown Community Tag Sale & Touch a Truck Germonds Park September 23rd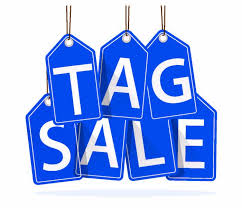 Community Tag Sale: 9:00 AM – 2:00 PM
                Location: Germonds Park, 185 Germonds Road, West Nyack, NY 10994
         Date: Saturday, September 23, 2023 (Rain Date: Saturday, September 30, 2023)

Touch A Truck – Children will have a hands on opportunity to be able to explore Police, Fire, Emergency, Highway and Heavy Machinery.
                                                Time: 10:00 AM – 1:00 PM
                                                            FEE: Free
Only Service Animals are Allowed in the Park – Service animals are defined as dogs that are individually trained to do work or perform tasks for people with disabilities. Examples of such work or tasks include guiding people who are blind, alerting people who are deaf, pulling a wheelchair, alerting and protecting a person who is having a seizure, reminding a person with mental illness to take prescribed medications, calming a person with Post Traumatic Stress Disorder (PTSD) during an anxiety attack, or performing other duties. Service animals are working animals, not pets. The work or task a dog has been trained to provide must be directly related to the person's disability. Dogs whose sole function is to provide comfort or emotional support do not qualify as service animals under the ADA.
Outdoor Yoga at the DePew House September 23rd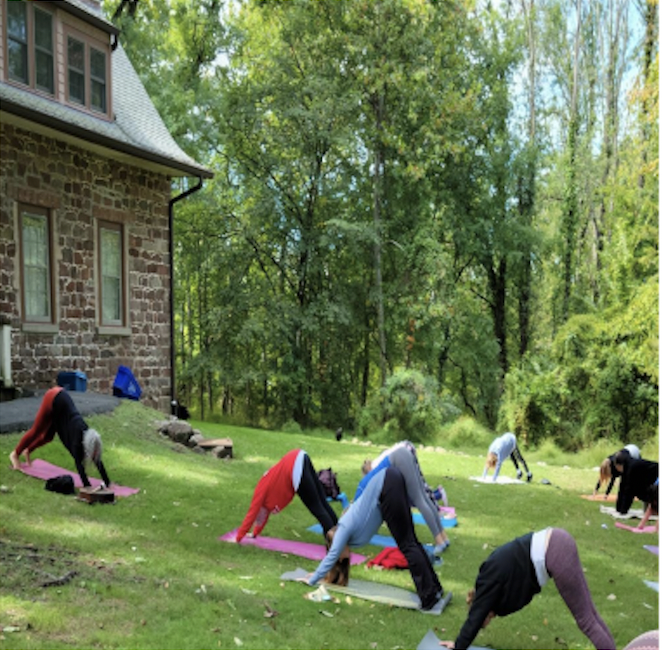 Outdoor Yoga at the DePew House from 10:00 AM – 11:00 AM
                  Hosted by the Orangeburg Library & Orangetown Historical Museum & Archives
Orangeburg, NY – Bring your yoga mat or towel and get ready for some good karma at the Orangetown Museum outdoors (weather permitting!) and browse the new exhibit, Getting There: Rivers, Roads, & Rails. Yoga class will be led by master practitioner Laura, all levels are welcome – Namaste!
www.orangetownmuseum.com
 DePew House 196 Chief Bill Harris Way Orangeburg, NY 10962
Please Register Here: orangeburglibrary.org Or Call the Orangeburg Library: (845)359-2244
ext. 18