Rockland County Executive Day: Deny Robert McCain Parole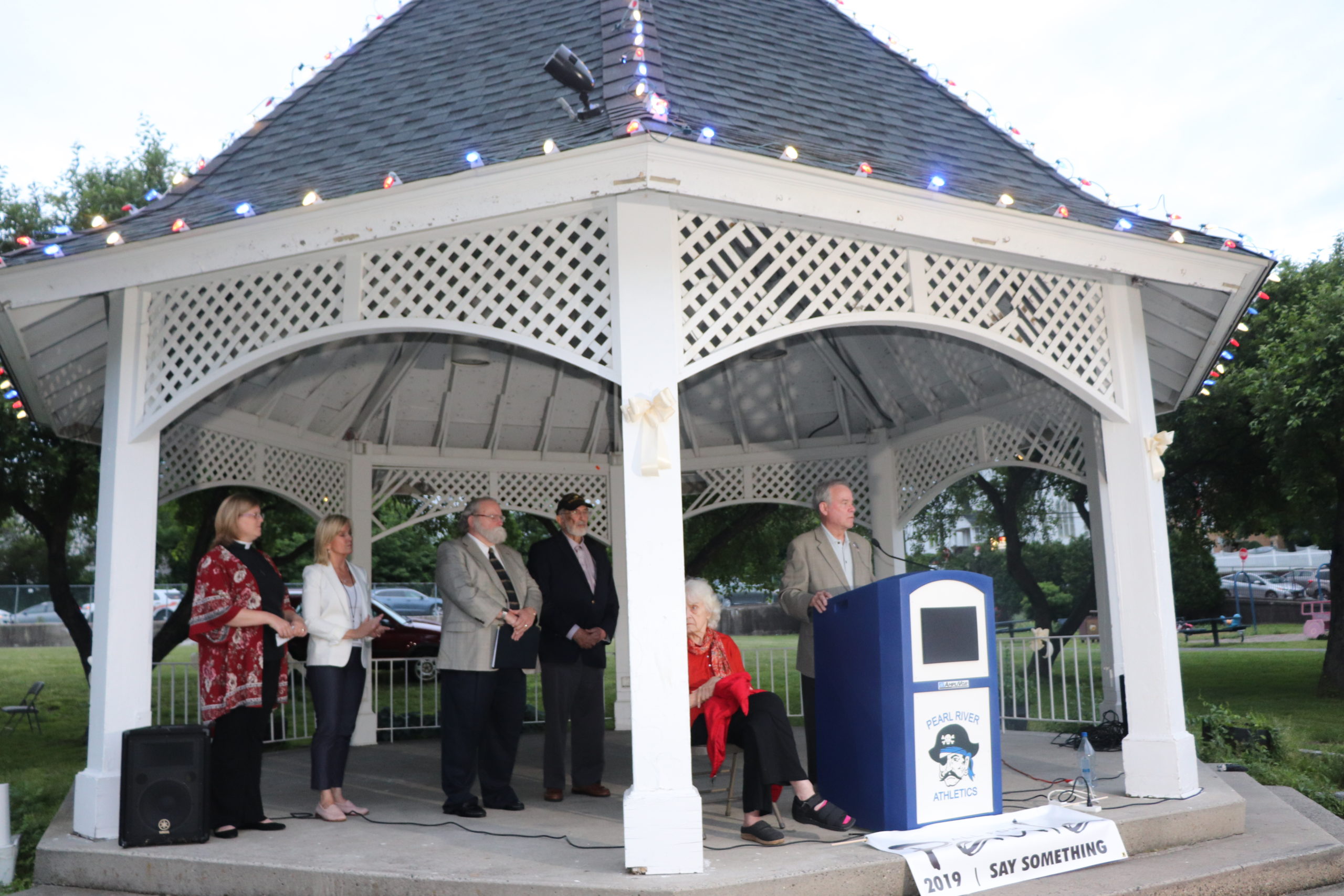 NEW CITY, NY – Rockland County Executive Ed Day wrote to Chairwoman Tina Stanford of the New York State Board of Parole to request that the Board deny parole to child killer Robert McCain.
"Let us not forget that this man, Robert McCain, was the initial assailant of Paula Bohovesky, caving her head in with a piece of concrete before sexually assaulting her and leaving her to die. This monster does not deserve to walk free on our streets while our community still suffers from the loss and pain he caused. He committed murder, a crime of permanency, and should be permanently in jail," wrote County Executive Day in the letter.
The full letter can be read below: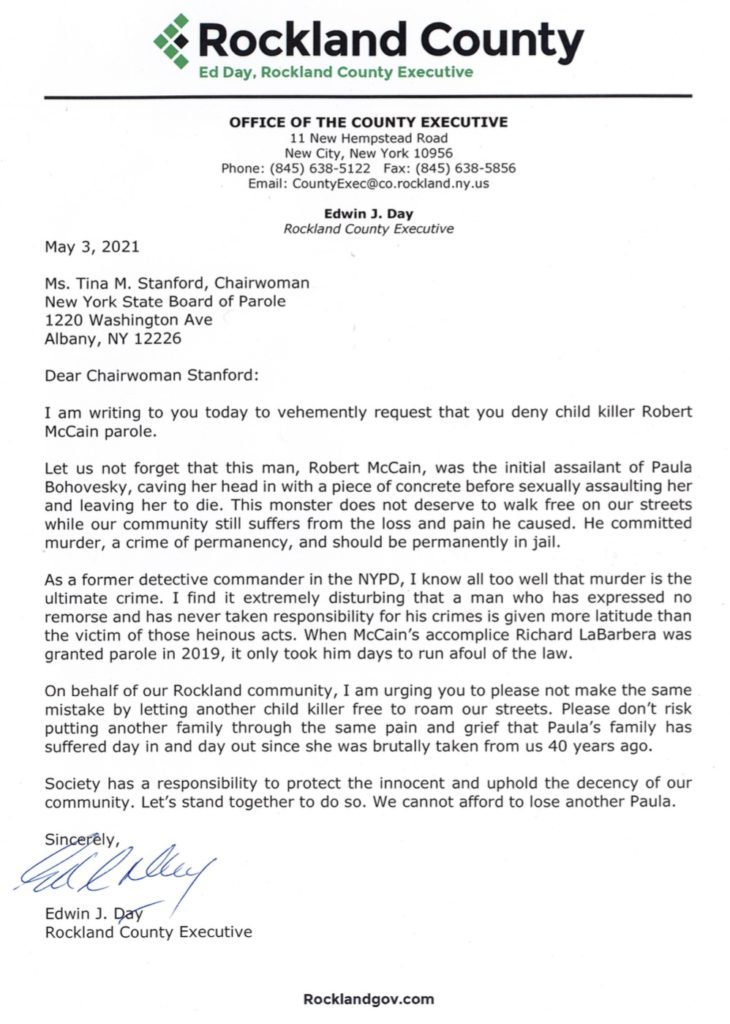 VIDEO: Paula Bohevesky Peaceful Demonstration in Pearl River, New York – June 16, 2019.
Spring Valley Man Seriously Injured After Stabbing on New Main Street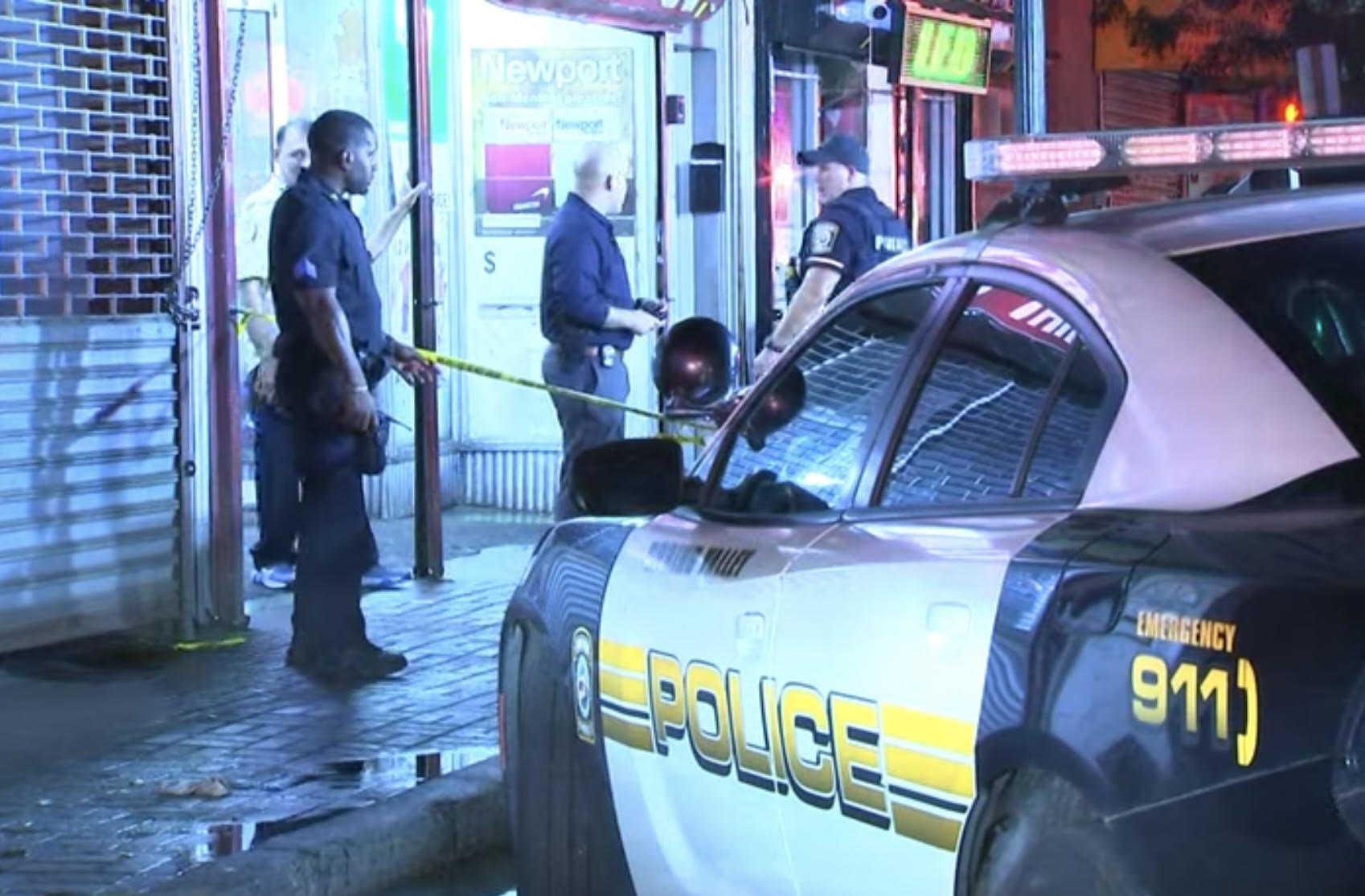 SPRING VALLEY STABBING: Man seriously injured, suspect fled after stabbing Tuesday night outside store on North Main Street in Spring Valley, according to police.
VIDEO BELOW VIA ROCKLAND VIDEO
Clarkstown Police Department Issues a Scam Alert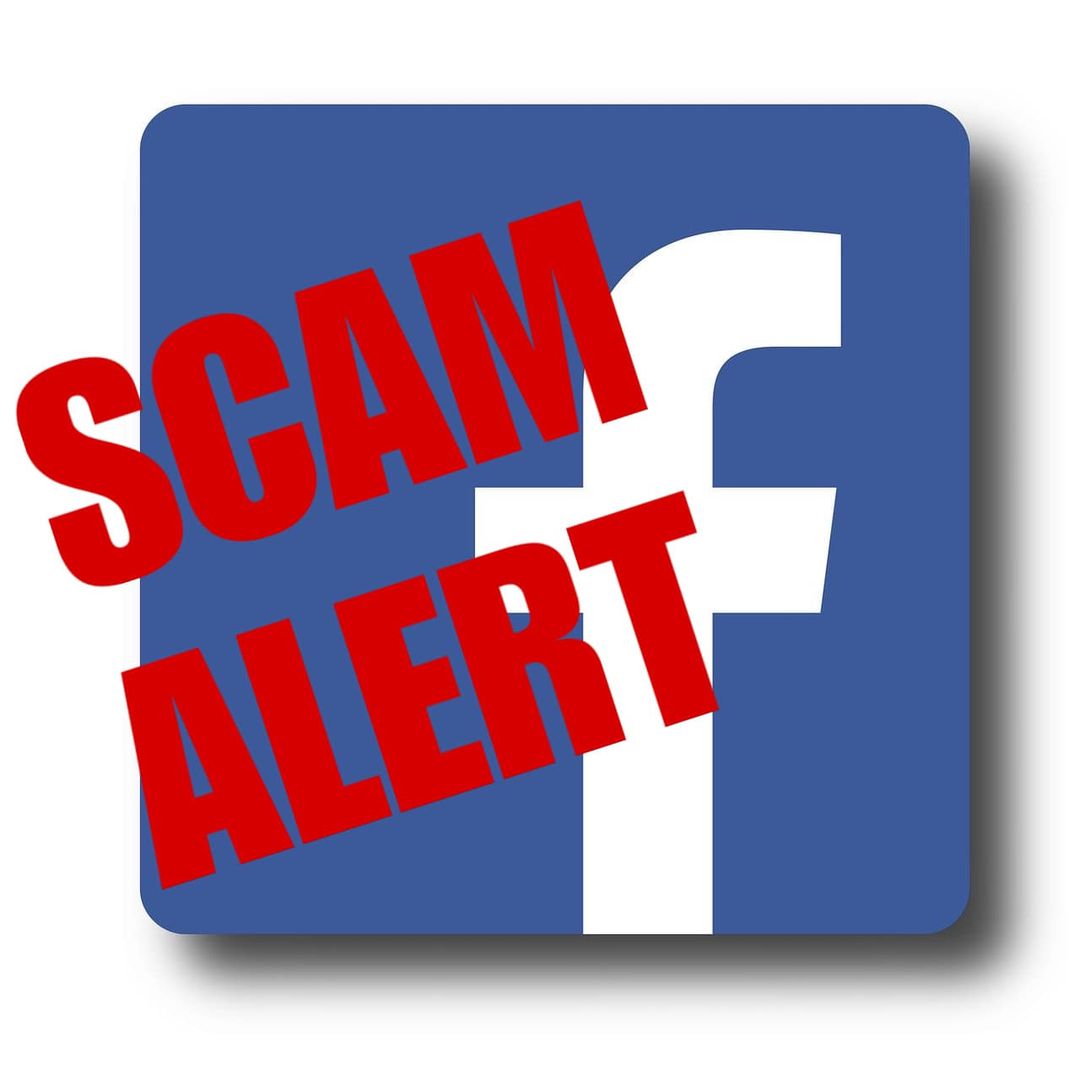 New City, NY – A homeowner has reported to us that several people have come to her home expecting to receive items they "purchased" on Facebook over the past few days. These individuals have all stated that they prepaid via Zelle for the items. These listings have been placed in local community groups making them seem more legitimate, consumers should do their best to verify all listings prior to making any purchases online. Below we have listed several red flags you should be aware of when purchasing items online.
Facebook Marketplace Scam Red Flags
Scammers prey on your emotions to make you think you'll be missing out on a great sale or amazing deal if you don't follow through on their rules. This emotional response is the basis of social engineering attacks, and they rely on you acting quickly rather than taking time to investigate. If you encounter any of these while buying or selling, it's best to abandon the transaction:
-Low prices for what should be high-ticket items
-Refusing to meet up in person for exchanges
-Moving conversations outside of Facebook Messenger
-Asking for payment in the form of a gift card
-Requesting deposits on items before receiving them
-Asking for items to be shipped before payment is received
-Buyers providing a prepaid shipping label
-Buyers overpaying then asking for a refund of the difference
-Transactors without a profile picture
-Requests for your personal phone number or other information