Wallauer Celebrates 100 Years With $100 Gift Card Giveaways, Realtor Discounts, and Chance for $1,000 Makeover Design Project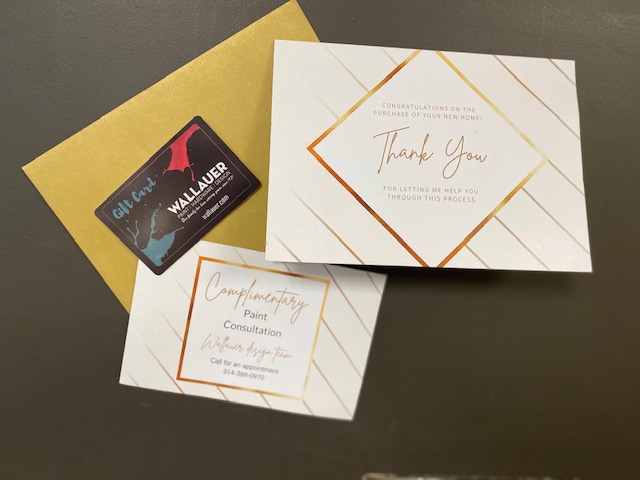 NANUET, NY – Wallauer Paint and Decorating Centers is celebrating 100 years of paint, hardware and design services in the Hudson Valley region. As part of their year-long celebration, the fourth-generation family-owned business has been giving away $100 gift cards to one lucky customer each month at each of its 15 stores as well as a separate opportunity to win a $1,000 Wallauer Makeover Design Project. The drawing for the $1,000 Makeover will be held on September 1, 2021.
In addition, the company has created a discounted gift card program specifically for realtors who can use the cards as gifts for new homeowners to be given at closing or mailed out afterwards. Realtors can purchase a $50 card for $40, a $100 card for $80 and a $200 card for just $150. Wallauer will even send the cards out for realtors in colorful packaging to the new homeowners.
Wallauer offers a wide variety of interior and exterior paints and stains, including low-odor paints, washable finishes and more from Benjamin Moore and is the largest Benjamin Moore paint, hardware and decorating retailer in Westchester, Rockland & Putnam. Wallauer also offers their own brand of paints and has more than 5,000 color selections available ensuring there is a perfect color for every project. Customers can take advantage of their color matching services and even create their own custom color palettes—a Wallauer specialty.
Wallauer is located in Nanuet in Rockland County, and offers Ace Hardware products and there are two locations in Putnam County in Mahopac and Carmel. They also have stories in White Plains, Bedford Hills, Mohegan Lake, Ossining, Pelham, Port Chester, Scarsdale, Yonkers, Yorktown Heights, New Rochelle, Ardsley, and Lewisboro/Cross River.
Starbucks Coffee in the Village of Nyack Officially Closes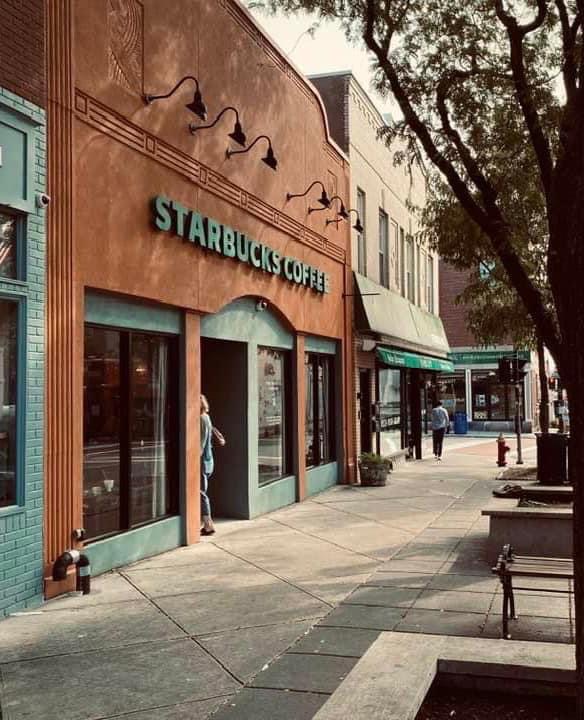 NYACK, NY – First opened in 1999, the Starbucks in Nyack was the first job for many high school and college students and a place for people to meet. It hasn't been announced what will replace Starbucks.
📷 by Kal Toth
The Benefits of Planting Trees and Shrubs

Rockland/Bergen – As the days grow shorter and the air carries a crispness, the fall season presents an opportune time to embark on landscaping endeavors. Planting trees and shrubs during this time offers a myriad of benefits, allowing your green additions to thrive and flourish in the seasons to come. Let's explore why the autumn months are the perfect time for planting.
Ideal Growing Conditions: The cooler temperatures of fall create a favorable environment for establishing new trees and shrubs. As the soil remains warm from the summer heat, plant roots continue to grow, enabling them to anchor securely before the ground freezes. This extended root development period gives the plants a head start for vigorous growth in the following spring.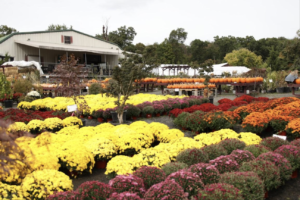 Reduced Stress on Plants: Planting during the fall reduces the stress on both plants and gardeners alike. Unlike the scorching heat of summer or the harsh conditions of winter, fall provides a mild climate that minimizes the chances of heat stress and water evaporation. This allows newly planted trees and shrubs to adjust more comfortably, without the pressure of extreme weather conditions.
Ample Moisture Availability: Fall often brings more frequent rainfall, providing a natural irrigation system for your newly planted additions. This abundance of moisture helps in the establishment process and reduces the need for constant watering. Additionally, the lower temperatures result in slower evaporation rates, allowing plants to absorb water effectively.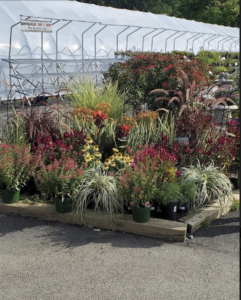 Less Susceptibility to Pests and Diseases: During the fall, many pests and diseases that typically plague plants during the warmer months begin to decrease in activity. This means that newly planted trees and shrubs face a lower risk of encountering harmful organisms that could impede their growth.
Opportunity for Root Establishment: Trees and shrubs planted in the fall can focus their energy on root establishment rather than expending resources on foliage and flower production. This enables them to develop strong and extensive root systems that provide a sturdy foundation for future growth.
Down to Earth Living, celebrating its 52nd year, Down to Earth Living Garden Center in Rockland County offers 12.5 acres filled with perennials, flowers, shrubs and trees, with new arrivals coming in every week. The 10,000 square foot showroom has a large and unique selection of contemporary, classic, traditional, and transitional teak, aluminum and all-weather dining and deep-seated furniture. The center is open 9 – 5 every day and is located near Bergen County at 1040 Route 45. Phone number is 845-354-8500. Website is www.dteliving.com for more information.