Julianna Hanigan of Albertus Magnus HS commits to play soccer at STAC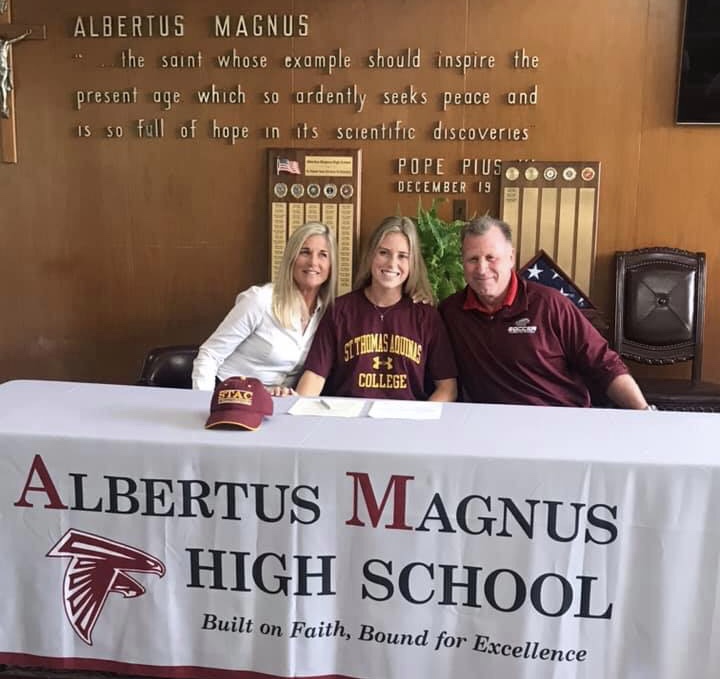 Two-Year Captain and All-State Defender Julianna Hanigan from Alberts Magnus High School will be continuing her soccer career at St. Thomas Aquinas College (STAC) this fall.
Julianna plans to enroll in the Business Program at STAC.
Tappan Zee HS Boys' Soccer Team Raises $1,050 for Breast Cancer to be Donated to Susan G. Komen Foundation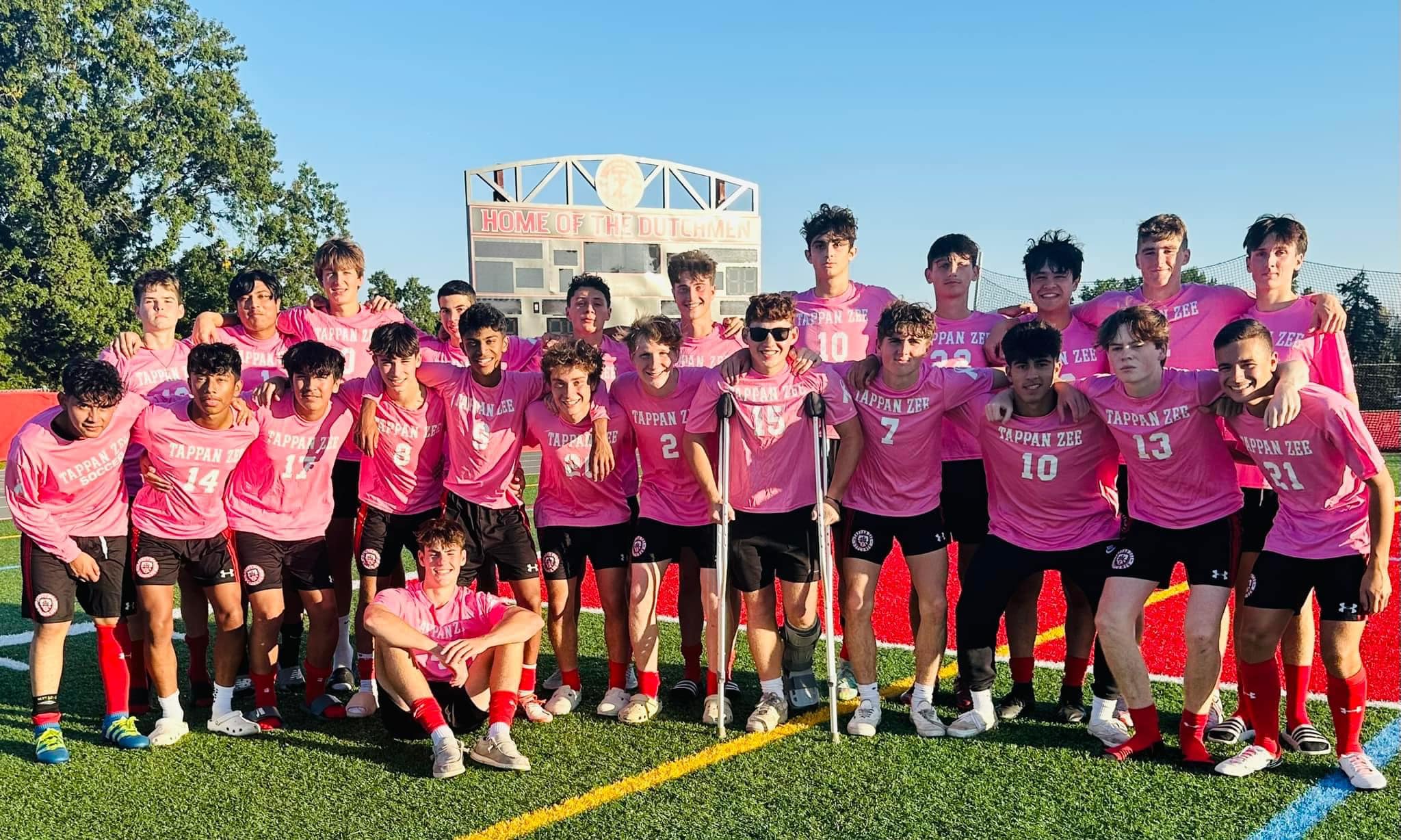 October is Breast Cancer Awareness Month. The Tappan Zee High School Boys Varsity sold $1 pink ribbons at the World Class FC/OMM Soccer Complex this weekend and they were able to raise $1,050 for the fight against breast cancer. All of the proceeds will go to the Susan G. Komen Foundation.
Great job!
📷 by Jon Jacobs
VIDEO: Spring Valley HS Football Defeats Ramapo HS 27 – 6