WEST NYACK, NY – On December 30, 2019 at 7:30 pm the Jewish Federation and Foundation of Rockland County held a Unity Rally & Solidarity event at the Jewish Community Center in West Nyack, New York.
Grafton Thomas of Orange County, NY is now facing federal hate crime charges after authorities found what they described as anti-Semitic materials in several journals and on the suspect's phone.
According to the criminal complaint, Grafton Thomas was in possession of handwritten journals that referred to Adolf Hitler and Nazi culture, as well as drawings of the Star of David and a Swastika. His internet browsing history also included several noteworthy searches, including "German Jewish Temples near me," "Why did Hitler hate the Jews?" and "Prominent companies founded by Jews in America."
VIDEO TIME SEQUENCE
United States National Anthem – :50
New York Lt. Gov. Kathy Hochul – 2:10
Senator Chuck Schumer – 9:10
Israel Nitzan (Deputy Consul Israel NY) – 19:39
Ramapo Supervisor Michael Specht – 24:59
Mark Wilf (JFF North America) – 31:27
Evan Bernstein (ADL NY & NJ) – 35:53
Rabbi Shmuel Gancz – Chabad of Suffern – 40:24
Steve Gold (JFF Rockland) – 46:13
Rich Levin (JFF Rockland) – 47:09
Israeli National Anthem – 52:24
Clarkstown Community Tag Sale & Touch a Truck Germonds Park September 23rd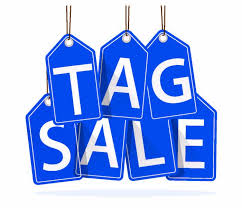 Community Tag Sale: 9:00 AM – 2:00 PM
                Location: Germonds Park, 185 Germonds Road, West Nyack, NY 10994
         Date: Saturday, September 23, 2023 (Rain Date: Saturday, September 30, 2023)

Touch A Truck – Children will have a hands on opportunity to be able to explore Police, Fire, Emergency, Highway and Heavy Machinery.
                                                Time: 10:00 AM – 1:00 PM
                                                            FEE: Free
Only Service Animals are Allowed in the Park – Service animals are defined as dogs that are individually trained to do work or perform tasks for people with disabilities. Examples of such work or tasks include guiding people who are blind, alerting people who are deaf, pulling a wheelchair, alerting and protecting a person who is having a seizure, reminding a person with mental illness to take prescribed medications, calming a person with Post Traumatic Stress Disorder (PTSD) during an anxiety attack, or performing other duties. Service animals are working animals, not pets. The work or task a dog has been trained to provide must be directly related to the person's disability. Dogs whose sole function is to provide comfort or emotional support do not qualify as service animals under the ADA.
Outdoor Yoga at the DePew House September 23rd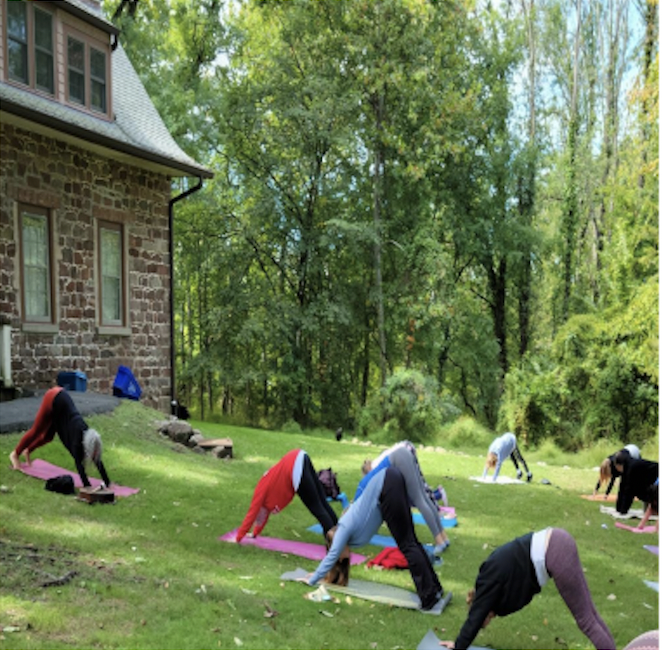 Outdoor Yoga at the DePew House from 10:00 AM – 11:00 AM
                  Hosted by the Orangeburg Library & Orangetown Historical Museum & Archives
Orangeburg, NY – Bring your yoga mat or towel and get ready for some good karma at the Orangetown Museum outdoors (weather permitting!) and browse the new exhibit, Getting There: Rivers, Roads, & Rails. Yoga class will be led by master practitioner Laura, all levels are welcome – Namaste!
www.orangetownmuseum.com
 DePew House 196 Chief Bill Harris Way Orangeburg, NY 10962
Please Register Here: orangeburglibrary.org Or Call the Orangeburg Library: (845)359-2244
ext. 18