Raymond Quinones, Clarkstown South Grad & Advocate, Has Passed Away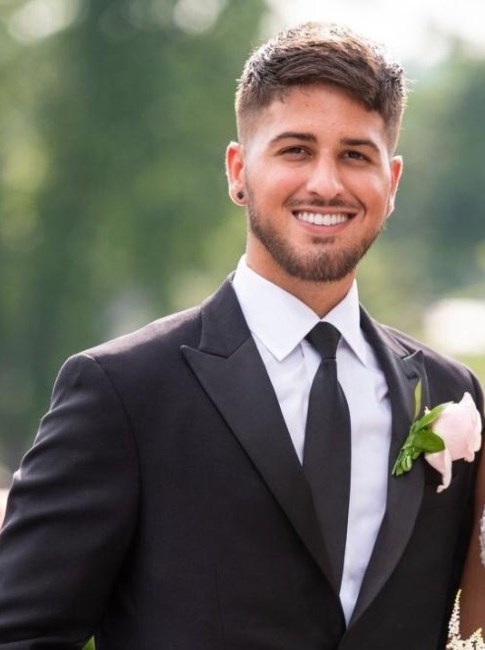 Raymond Jose Quinones of Delray Beach FL (formerly of New City NY) passed away on Monday January 6 after a courageous 7 year battle with Substance Use Disorder. Ray was born August 4, 1995 to Jose and Susan Quinones. In addition to his parents he is survived by his sisters & their husbands: Shalamar & Lance Eagel, Serina & Michael Barkley and Alexa & Michael Brennan. His beloved nephews and nieces: Emily, Vincent, Veronica, Vivian and Danny and a large extended family who loved him. Ray is predeceased by his grandparents Maureen Olinto & Pasquale Olinto and Jose & Ernestina Quinones from West Haverstraw.
Ray will be missed by so many lives he touched over the years in both Rockland and Florida. Ray was a graduate of Clarkstown South and attended RCC and FGCU. Ray was working on a CASAC and Psychology degree to help those suffering from co-occurring disorders. Raymond was sensitive, kind, smart, funny, and handsome. He loved all animals especially his rescue dog, Chance. He loved traveling, music, & the beach. He spent 3 weeks traveling in Spain, Italy and France with People to People as a School Ambassador. Ray touched many lives in his short time on Earth. He was passionate about helping people and was instrumental in eliminating the stigma associated with substance use disorder.
In September of 2014 Ray decided to advocate and support Senator Carlucci's public effort to ensure life saving antidote (narcan) would be widely distributed to people in need and help save lives. This public outreach by Ray also helped address the stigma associated with Substance Use Disorder and hopefully encouraged many to seek treatment.
The last few years while he lived in Florida Ray was committed to helping to rectify fraudulent treatment facility practices that were spearheaded by his heroine Lissa Franklin (Executive Director at Delray Beach Drug Task Force). Lissa was Ray's protective angel and a blessing from God who our family will always be indebted to and now consider a family member. We admire her passion in believing that recovery is possible and that fraudulent practices that prey on the vulnerable must be eliminated. Ray often expressed his appreciation for all those who offered him love & hope through his difficult journey and our family commends those including Pastor Pete Brayda and our Brothers & Sisters from Living Hope Fellowship, Pastor Mike Plunket and our Brothers & Sisters from Risen King Alliance Church, and family & friends who supported Ray and our family. Our family acknowledges the ordinary people who come together to do extraordinary things to prevent further loss of life from the horrific disease of Substance Use Disorder: RCADD, FOR-R, Rockland Recovery Homes, Hope not Handcuffs, Shatterproof, Drug Crisis in our Backyard and last but not least Dr. Dale Reiger-Butler DNP Director & Founder of Walk by Faith Ministry-Risen King Alliance Church in New City NY.
Visiting will be Monday 4-8pm at Higgins Funeral Home Congers, NY. Celebration of Life on Tuesday 10am at Risen King Alliance Church in New City NY.Interment to follow at Gethsemane Cemetery Rockland Lake, NY.
In lieu of flowers our family is asking for donations to one of the following organizations: •RCADD, Inc. 25 Smith St #101 Nanuet NY 10954 PLEASE INDICATE ON CHECK FOR-R IN MEMORY OF RAY •Rockland Recovery Homes Inc. 4 Timmel Lane Stony Point NY 10980 •Risen King Alliance Church 15 Third St New City NY 10956… PLEASE INDICATE ON CHECK WALK BY FAITH MINISTRY
Michael J. Higgins Funeral Service, Inc.
113 Lake Road East
Congers, NY 10920
Proyecto Faro Holds Walkathon on October 15 in Stony Point to Support Immigrants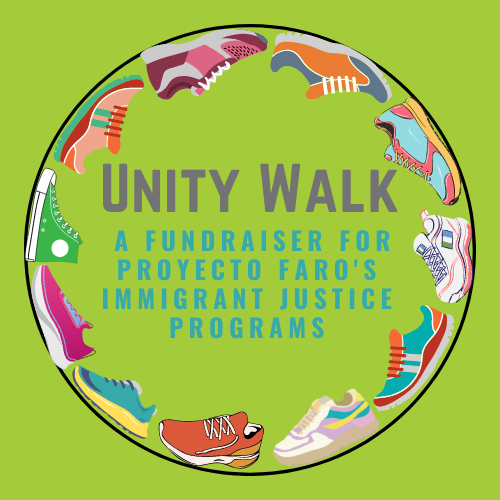 STONY POINT, NY – Proyecto Faro (PF) is hosting a walkathon on Sunday, October 15 from 10 am to 4 pm at the Stony Point Center in Stony Point, NY. All are welcome. The goal is to raise much needed funds to support PF's programs, including their legal clinic, food program (which includes a distribution and 3 community refrigerators), free store, and their community organizing work fighting for educational justice in East Ramapo and a safe and welcoming community for immigrants. They invite all who are interested to walk in solidarity with Rockland's immigrants and those yet to come, who have had to leave their home countries and take long journeys, often on foot, through harrowing conditions, to rebuild their lives. PF aims to raise $20,000 through this event.
Proyecto Faro invites interested walkers to get registered at go.rallyup.com/pf-walkathon.Registration is $15. Walkers can participate as individuals or create a team, raising funds among their personal networks. The walkathon, done in 1/2 mile loops around the beautiful retreat centers campus, will include a collectively constructed timeline of Rockland's immigration history, T-shirts, prizes, music, and more. In addition to walkers, PF is also looking for sponsors at various levels whose names will be included in promotional materials and on social media, and who cantable at the event.
In addition to all of the hard work immigrants do in Rockland, they also enrich the county with their culture, skills, and new perspectives. However, they experience tremendous discrimination and are denied needed resources. PF was founded in 2017 to fill in the gaps, advocate, and provide leadership development and engagement opportunities for immigrants to come up with solutions to their challenges, build power, and work toward structural change. PF asks all
community members who care about social justice to put their support into action so they can continue this work.
PF plans to use the day to celebrate what they've built in the past 6 years and provide the space for Rockland residents to show their commitment to justice and pluralism in the county. Interested Rocklanders can learn more about the event by checking out go.rallyup.com/pf-walkathon, visiting PF's website, proyectofarorockland.org, emailing the group at [email protected], or calling (845) 262-9586.
Suffern Holiday Parade Scheduled for December 2nd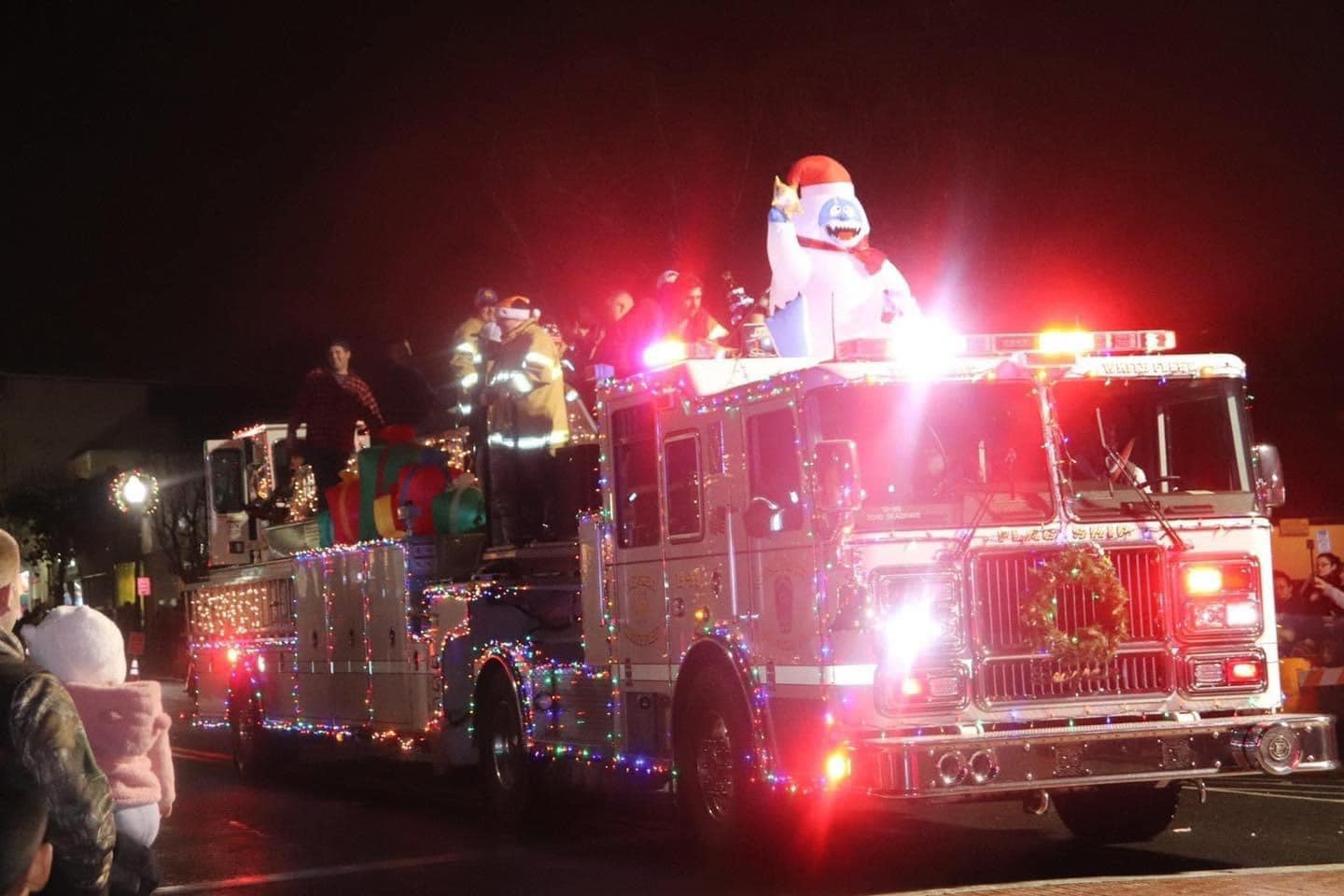 SAVE THE DATE: The Suffern Holiday 🎄 Parade is Scheduled for December 2, 2023.
VIDEO FROM 2019
This is one of the best parades and events in Rockland County and we highly recommend attending!