Police arrest suspect in Haverstraw stabbing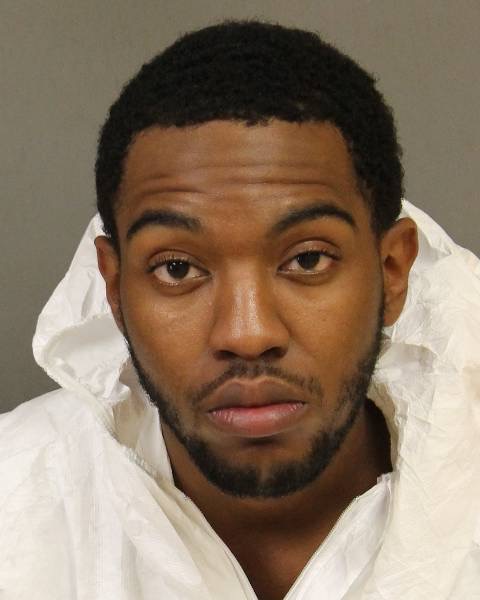 PRESS RELEASE
On Monday, April 29, 2019 at approximately 11:20am the Haverstraw Police Department responded to the parking lot of 35 South Route 9W in West Haverstraw for a report of an assault in progress.
Upon arrival, Officers located a 24 year old female laying in the parking lot suffering from multiple stab wounds. First aid was administered to the victim by first responding Officers until Emergency Medical Service personnel arrived on the scene. A preliminary investigation at the scene determined the identity of the assailant to be Anthony Russell, age 23, and that he fled the area on foot in a southerly direction through the parking lot. A search of the area for the suspect ensued by additional responding Police Officers. Continual information was being gathered during the search from witnesses at the scene as well as witnesses who observed the suspect while he was in flight at several locations. Additional information was learned that several witnesses were following the suspect to aid the police in the apprehension of the suspect. At 11:54 am, Officers were ultimately able to apprehend the suspect approximately ½ mile away from 35 South Route 9W without incident. The suspect is identified as Anthony Russell, age 23, with an Eagle Avenue address in Bronx, New York. Further investigation determined that this was a domestic related incident as the victim has an active order of protection against Mr. Russell.
Anthony Russell was transported to the Town of Haverstraw Police Department where he was subsequently arrested and processed on the following charges:
• Attempted Murder 2nd
• Aggravated Criminal Contempt 1st
• Assault 1st
• Criminal Possession of a Weapon 4th
Anthony Russell was then transported to the Town of Haverstraw Justice Court where he was arraigned by the Honorable Judge John Grant. Bail was set at one million dollars. Anthony Russell was then transported to the Rockland County Correctional Facility.
The victim was transported to Montefiore Nyack Hospital and was admitted with numerous stab wounds. The victim was listed as being in critical but stable condition.
The Town of Haverstraw Police Department would like to thank the numerous witnesses that came forward to assist in the aid of the victim as well as the apprehension of the suspect. Additionally, we would like to thank Rockland Paramedic Services, Haverstraw Volunteer Ambulance Corps as well as the Stony Point Police Department, Rockland County Sheriff's Office and the New York State Police for their response.
Captain Martin Lund
Israeli Flag Outside Clarkstown Town Hall Stolen, Teen Arrested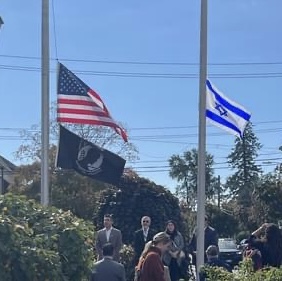 NEW CITY, NY – On Thursday, November 23, 2023 at 12:15pm, officers from the Clarkstown Police Department responded to Clarkstown Town Hall for reports that the Israeli flag had been stolen from the flag pole on which it was flying.
A witness stated to our dispatchers that an unknown male wearing dark clothing was observed ripping the Israeli flag from its flag pole and was running toward Rt. 304. A responding officer quickly located the above described male on Congers Rd., just east of Rt. 304. The male was attempting to remove his sweatshirt and conceal the flag in it when officers stopped to question him. The male was placed under arrest and transported to CPD headquarters where he was processed. The case is being handled by our JAB – Detectives as the arrestee is 15 years of age.
The Clarkstown Police Department is continuing to investigate all aspects of this crime, including but not limited to the possibility of this being a hate crime.
NYC Man Pleads Guilty Following Ongoing Rockland County DA Sting Operation Targeting Online Predators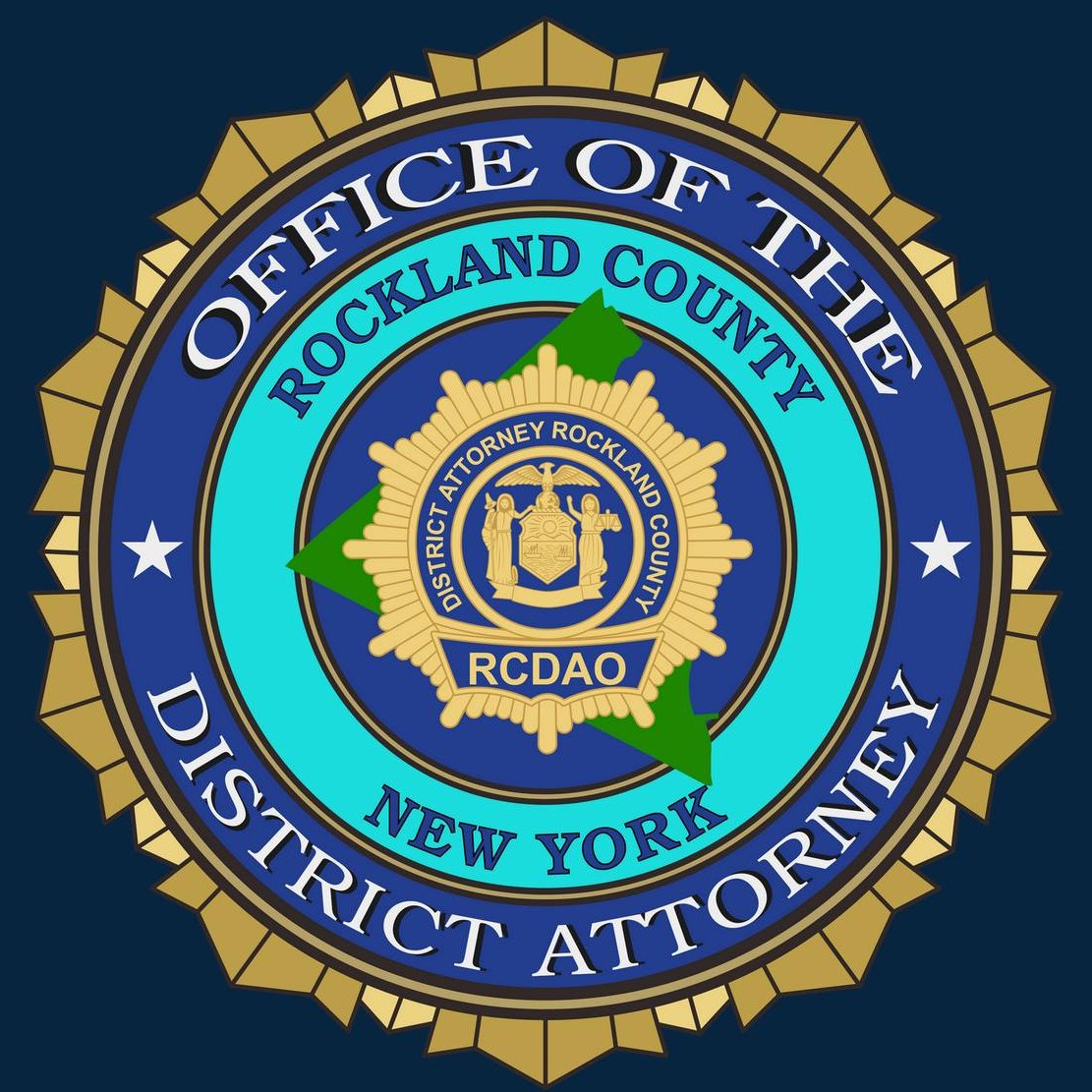 ROCKLAND COUNTY, NY – Rockland County District Attorney Thomas E. Walsh II announced today that Dylan Choe, a 24-year-old male from New York City has pleaded guilty to disseminating indecent material to minors in the first degree for attempting to meet a minor.
In January of 2023, Choe engaged in an online conversation with a Rockland County District Attorney's Office undercover investigator on a social media platform. The undercover investigator claimed to be a thirteen-year-old female from Rockland County. The defendant proceeded to have a sexually explicit conversation with the investigator, whom he thought was a minor. As conversations advanced, Choe made arrangements for the two to meet at a Rockland County hotel.
On January 19, 2023, Choe checked into a Rockland hotel and waited for the individual he believed to be a thirteen-year-old girl. Choe was arrested and charged with disseminating indecent materials to minors in the first degree.
Rockland County District Attorney Tom Walsh said, "Our office remains committed to ensuring the safety of innocent children in our community. This case is a clear warning to all that predatory behavior will be pursued relentlessly and brought to justice."
Today's announced guilty plea is the latest action in an ongoing cybercrime sting operation first launched by the Rockland County District Attorney's Office in 2022. Last December, Rockland County District Attorney's Office investigators arrested seven men for sex crimes following a separate operation called "Operation Catfish."
The Rockland County District Attorney's Office has been a member of the Internet Crimes Against Children (ICAC) since 2020. The ICAC is a national network of 61 coordinated task forces, representing over 5,400 federal, state, and local law enforcement, dedicated to investigating, prosecuting and developing effective responses to internet crimes against children.
The defendant pleaded guilty on October 16, 2023 before the Honorable Kevin F. Russo. Choe is scheduled to be sentenced on January 17, 2024. The case is being prosecuted by Assistant District Attorney Michael Delohery.