POLL: When Gyms Reopen on August 24, Do You Plan on Heading Back?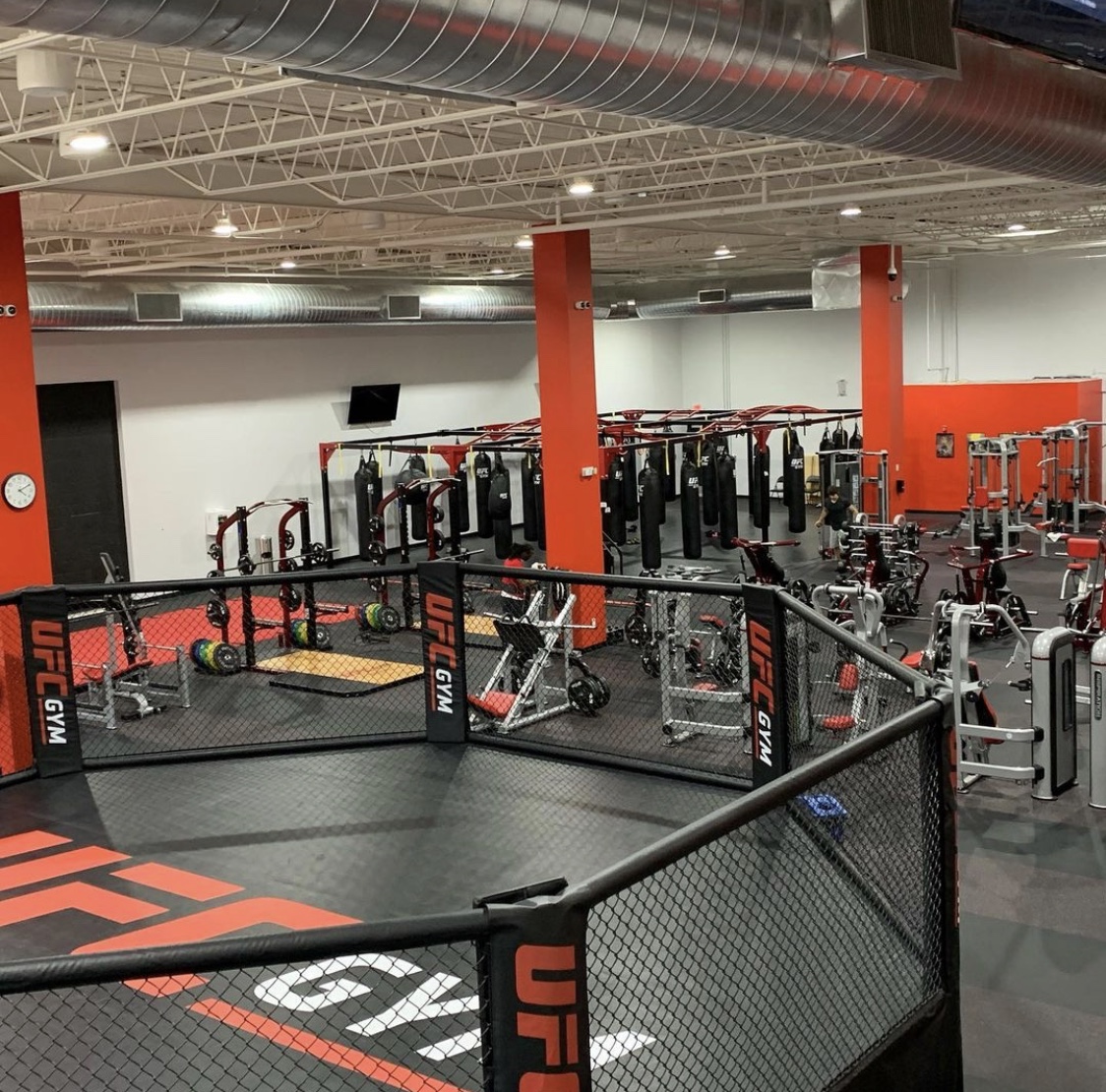 POLL: When Gyms Reopen on August 24, Do You Plan on Heading Back?
Yes (62%, 13 Votes)
No (19%, 4 Votes)
No, I found in-home/virtual options (10%, 2 Votes)
Not sure (10%, 2 Votes)
Total Voters: 21

Loading ...
Gyms and fitness centers are allowed to re-open at 33% capacity and with all attendees mandated to wear masks starting on Monday, August 24th. The Rockland County Department of Health (RCDOH) has been tasked by the state to inspect gyms and fitness centers, inclusive of but not limited to yoga/Pilates/barre studios, workplace fitness centers, hotel fitness rooms, higher education fitness centers, and group fitness classes/studios, for compliance with the state's COVID-19 guidance.
In order for these facilities to open and avoid closure, they must demonstrate compliance with all components of the state's Reopening New York Gyms & Fitness Center Guidelines including:
Physical distancing.
On-site activity.
Air handling systems.
Protective equipment.
Hygiene, cleaning, and disinfection.
Communication.
Health screening.
* The poll will be open from August 21 until August 28. The photo above is from UFC GYM New City. 
Nyack HS RedHawks Football "Red Bandana Game" In Memory of Nyack Grad & 9/11 Hero Welles Crowther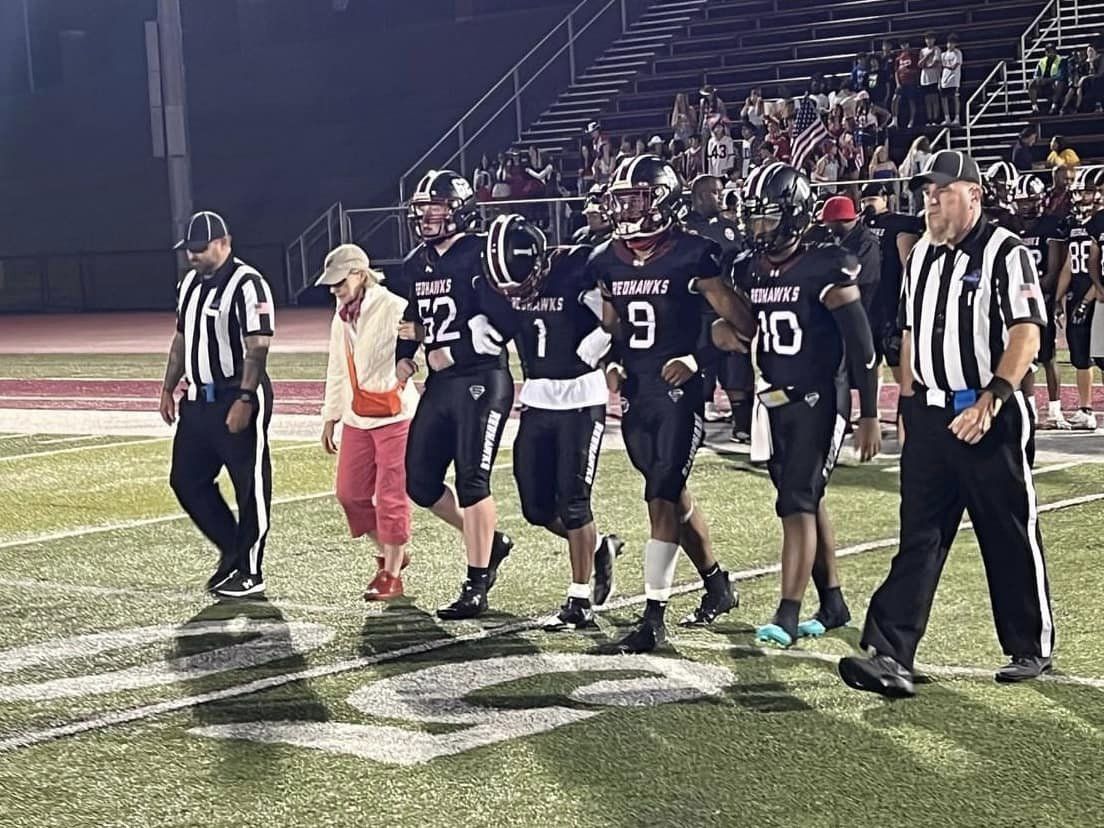 NYACK, NY – Allison Crowther, Welles' mother is pictured below walking out with the Nyack HS Captains for the coin toss. Nyack is playing Ardsley from Westchester.
When hijacked Flight 175 hit the World Trade Center's South Tower, people on the 78th floor sky lobby huddled together, frightened and confused. There was no escape as far as they could tell. Then, a man with a red bandana covering his nose and mouth suddenly appeared from the wreckage and smoke. He spoke in a calm voice and guided them to a stairway, leading them to safety. The man in the red bandana made three trips to the sky lobby, saving as many people as he could, until the burning building collapsed.
A few months after 9/11, stories from survivors surfaced about the mysterious man wearing the red bandana. When Alison Crowther read an article about the hero in the New York Times, she knew that man was her son, 24-year-old Welles Crowther. He had carried a red handkerchief since he was a boy. Welles Crowther worked as an equities trader and was also a volunteer firefighter.
Welles Crowther's bravery and heroism on 9/11 will never be forgotten. As survivor Judy Wein, who was rescued by Crowther notes, "People can live 100 years and not have the compassion, the wherewithal to do what he did."
Meet Destiny Lawrence, a Junior at Spring Valley HS and Member of the Varsity Football Team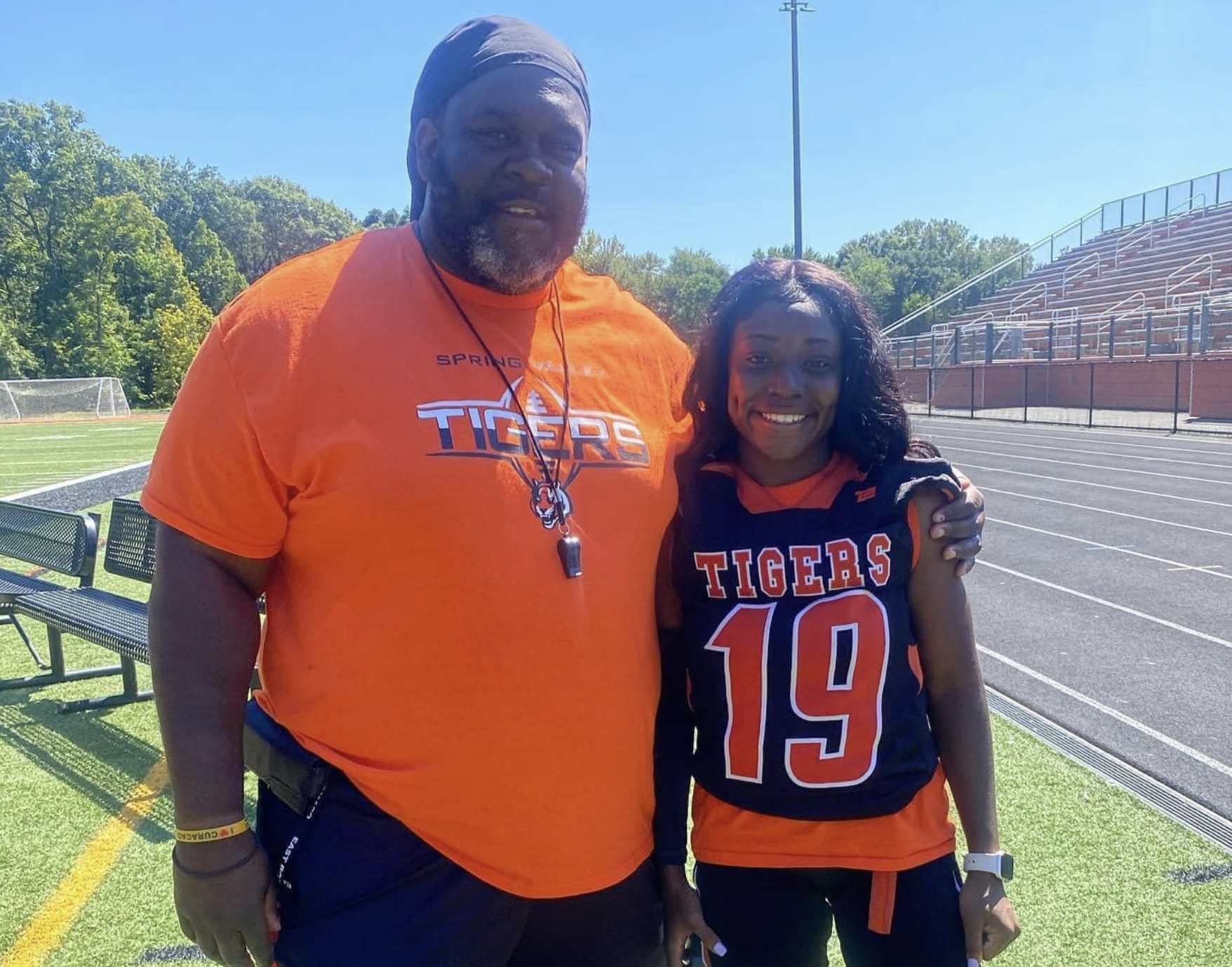 SPRING VALLEY, NY – Destiny is in her Junior year and plays Wide Receiver and Defense Back for the Tigers. She is also a member of the varsity track team. "Destiny is a fearless football player who continuously works hard" said SV HS Football Coach Andrew Delva.
Destiny is the only female member of a high school football team in Rockland County.
Good luck this season to Destiny and the Spring Valley HS Football team!