Reactions to Rockland County Republican Party Controversial "Ramapo Invasion" Video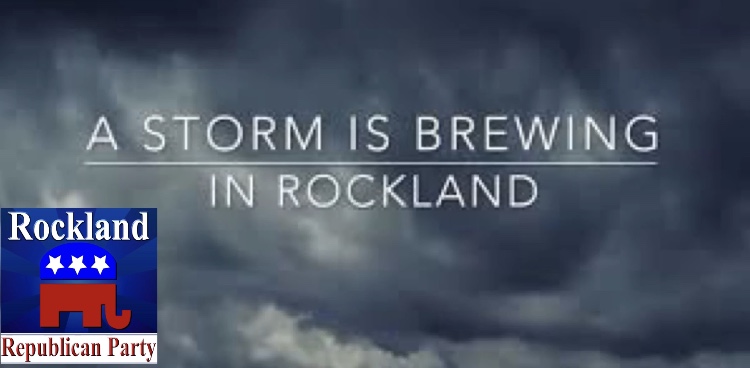 NEW CITY, NY – Reactions are pouring in regarding a controversial video posted on the official Rockland County Republican Party Facebook page.
Rockland County Executive Ed Day
"The video posted by the Rockland County Republican Party to their Facebook page has set a troubling tone for a necessary conversation about overdevelopment in our county. While the content of the video is factual, the tone and undercurrent is unacceptable.
Having listened closely to the concerns raised by residents and community leaders, I have contacted GOP Chairman Lawrence Garvey to request its removal and he assured me that he will."
As I have demonstrated, I have a great deal of respect for our Jewish neighbors and want them to know that as their County Executive I will always stand up against hatred. That said, the concerns raised about overdevelopment are accurate, well-grounded and desperately need to be addressed, but this must be done in a way free of rhetoric and rancor.
Governor Andrew Cuomo
The anti-Semitic video created and shared on social media by the Rockland County GOP Committee is disgusting, and I condemn it in the strongest possible terms.

Every single member of New York's GOP must openly denounce this hateful rhetoric immediately. pic.twitter.com/KPm1pP9NgT

— Andrew Cuomo (@NYGovCuomo) August 29, 2019
NYS Attorney General Tish James
The anti-Semitic video from the Rockland County GOP is deeply disturbing. They must remove & condemn it. Saying that members of the Jewish community are a threat to families, our safety & that they must be stopped is despicable.

We must all stand together to denounce this hate.

— NY AG James (@NewYorkStateAG) August 29, 2019
Assemblyman Ken Zebrowski
Rockland has many issues: illegal housing, education, overdevelopment, taxes, corruption etc. and I will continue to fight for them in way that offers concrete solutions. The sad fact is the Republican Chair would rather us fight about his inappropriate video than work on these problems in a mature and effective way. We should all condemn the imagery in this video that is meant to stoke fear. Afterwards we should probably ignore his facebook page of immature memes and videos and focus on the serious work we need to do to move our County and State forward. Rocklanders deserve better than this.
Senator James Skoufis
There are major issues in Rockland County that require even-tempered solutions: overdevelopment, including its impacts on our natural resources; the vitality of our local schools; and political corruption, to name a few.
There's a right way and a wrong way to discuss these challenges. The video created by the Rockland County GOP is unequivocally the wrong way. Words and imagery matter and this campaign piece falls far short of what people deserve in their political discourse.
The video ought to be immediately removed.
Senator David Carlucci
"Hateful rhetoric must be denounced wherever it is seen. Words have meaning. This video is an attempt to create fear and division, while offering no solutions. In Rockland, we must rise above party politics and work together to combat over development and lax code enforcement."
Naftuli Nick Moster – President and Founder of YAFFED (Young Advocates for Fair Education)
I don't approve of this video. While Aron Wieder is a vile human being and an ignoramus, this is more of an attack on the entire ultra-Orthodox community, many of whom don't agree with Wieder and his antics.
I also want to take this opportunity to call out the broader Jewish community for not speaking up when one of our own, emboldened by corrupt leaders, is causing so much division and hatred in this county.
Community Activist Group Citizens United to Protect our Neighborhood (CUPON)
Joseph Coe, Spokesperson, Rockland County Democratic Committee
The Trump playbook of using fear and division has been mastered by the leadership of the Rockland Republican Party for years. Anyone who is surprised that the Rockland County Republican Party produced an anti-Semitic video aimed at mobilizing voters hasn't been paying attention. County Executive Ed Day, DA candidate Tom Walsh and all republican party nominees need to step up and denounce this latest video and demand that Rockland Republican Chairperson Lawrence Garvey immediately resign. Democrats, Republicans and everyone in between can and should have robust and civil policy debates- Lawrence Garvey's use of fear and hate deter us from that objective.
Mondaire Jones – Community leader and candidate for Congress (NY-17)
Clarkstown Town Councilman Patrick Carroll
Reactions in support of the video –
Republican Party Chairman Lawrence Garvey
James Foley, candidate for Rockland County Legislature.
* We have reached out to Clarkstown Supervisor George Hoehmann and Assemblywoman Ellen Jaffee for comments (the two last remaining Rockland elected officials to comment). This article will be updated as they are available.
At the time of writing this article, the video is still posted online. *Update – as of 10:30 am the video was removed.
Meet Judge Susan Sullivan – Bisceglia Candidate for NYS Supreme Court, 9th Judicial District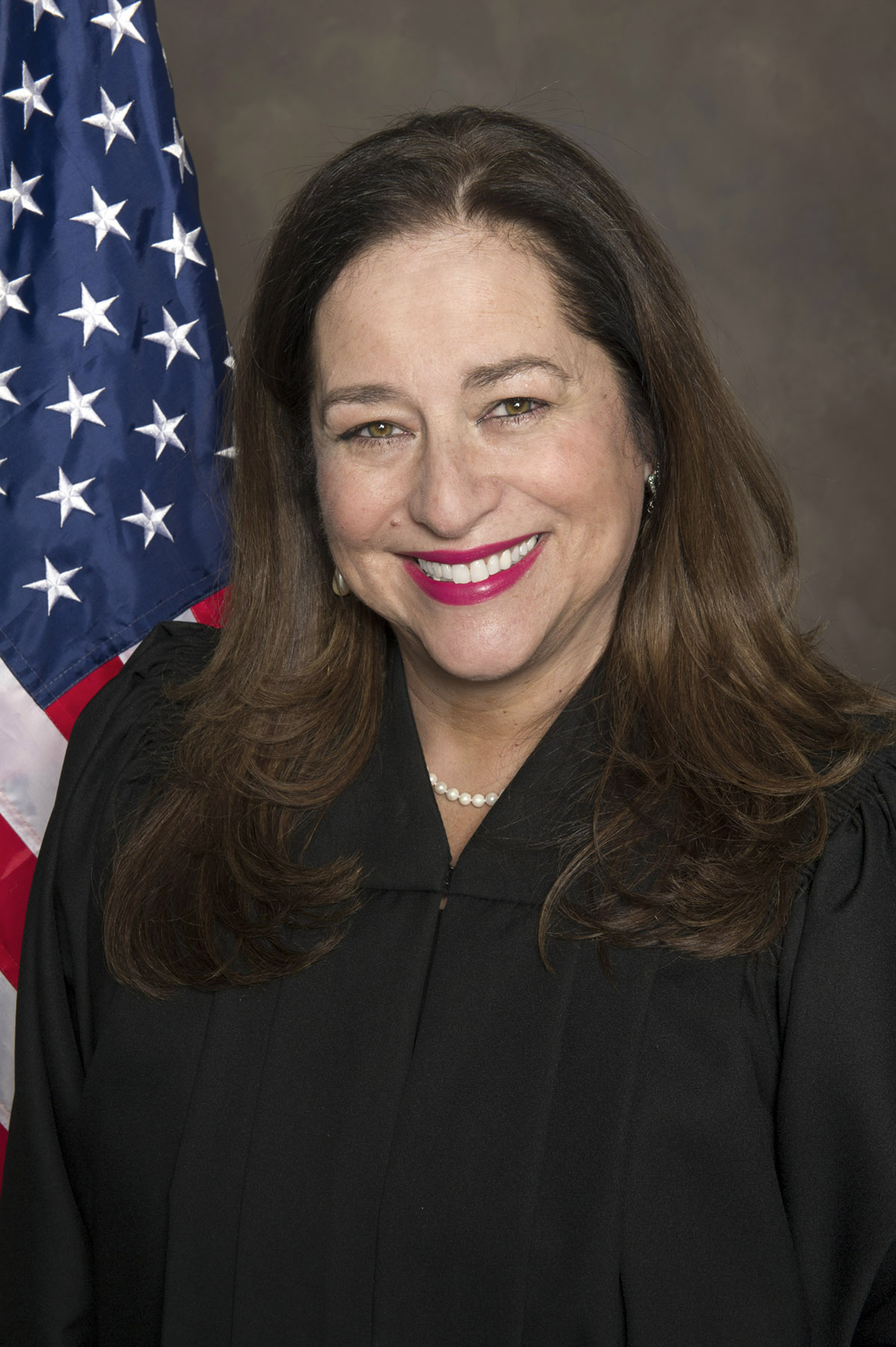 ROCKLAND COUNTY, NY – Judge Susan is the 1st Woman Judge serving in her hometown, the Town of LaGrange, previous acting Poughkeepsie City Court Judge, Town of Union Vale Justice, Town of Patterson Justice and Associate Justice, Village of Wappingers. She is a jurist who truly cares about her community. She received her Juris Doctorate from New York Law School and is a private attorney with Sullivan-Bisceglia Law Firm, P.C., with offices at the Hudson Valley Regional Airport, Poughkeepsie, New York. Judge Susan has well over 25 years of combined experience obtained in the courts, major law firms, Fortune 500 companies and the State of New York.
Additionally, Judge Susan serves as 2nd Vice President of the New York State Magistrates Association and Past President of the Dutchess County Magistrates Association where she advocates for the interests of the courts as well as provides education to judges across New York State.
During Covid-19, she was a member of a special committee in the 9th Judicial District, serving with the Administrative Judge and leaders of the courts and guided the judiciary through the challenges of the pandemic and helped implement virtual arraignments in Dutchess County. She has been appointed to the Dutchess County Criminal Justice Council and Chairperson of the Centralized Arraignment Committee where she leads the anticipated implementation of a centralized arraignment part.
Judge Susan has over 25 years of combined legal experience in presiding over and researching and analyzing complex legal issues raised in civil and criminal cases in trial courts as well as representing clients in NYS Supreme, Family Court, County Criminal Court, and Surrogates Court. She has extensive experience in conducting hearings, taking testimony, reporting, and issuing findings of fact, conducting legal research, and rendering decisions.
As a previous Member of the Industrial Board of Appeals of the State of New York, she presided over hearings and issued decisions on matters on appeal from the Department of Labor. While at IBM, she handled high-profile business transactions, and corporate matters. At Clifford Chance Rogers & Wells, one of the largest firms in the world, she was a corporate finance/litigation attorney. She has been involved in handling complex legal issues involving some of the largest companies and organizations in the world.
Judge Susan frequently participates in judicial and legal education programs and has published articles in the New York Law Journal and the Journal of Air Law and Commerce. She is proud to serve as a mentor to aspiring students as part of the local chamber foundation and has been named a Trailblazer1.
Judge Susan is also a licensed Commercial Pilot with Instrument and Multi-Engine Ratings. She was born and raised in the Town of LaGrange where she is active in the Hudson Valley community serving on the board of Hudson Valley Hospice, Vassar Warner Home, the LaGrange Rotary and Lions Club, and where she resides with her husband Paul, daughter, Brianna and son, Brendan.
A candidate for Justice of the NYS Supreme Court requires great focus, dedication and perseverance, qualities she has gained through her education, wide breadth of experience, and community service, which makes her uniquely suited to serve as a NYS Supreme Court Justice.
Former State Sen. Elijah Reichlin-Melnick Announces 2024 Campaign at Rockland County Courthouse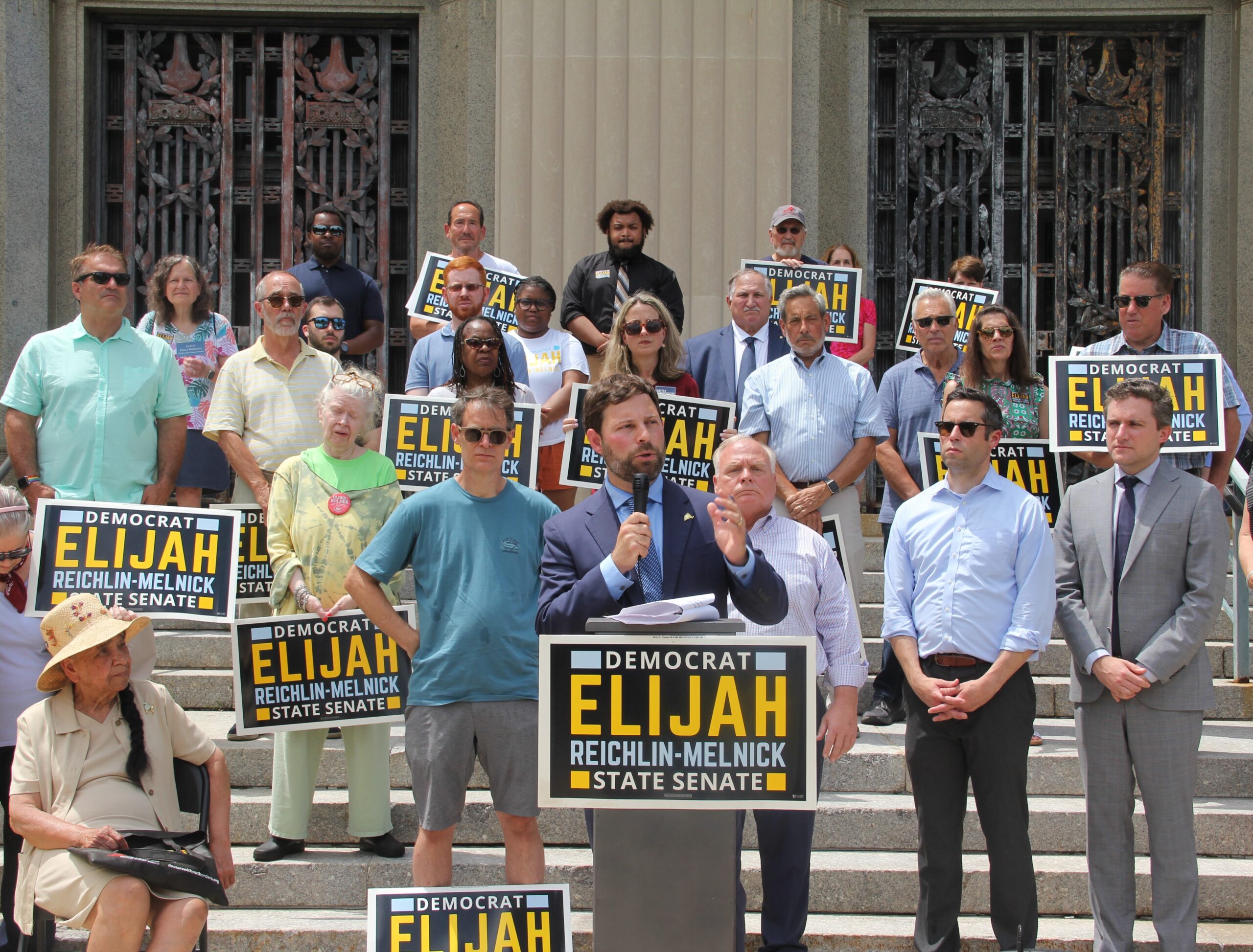 NEW CITY, NY – On June 26, 2023 former Sen. Elijah Reichlin-Melnick launched his 2024 campaign to retake the 38th District State Senate Seat in Rockland County.
"I firmly believe that if we are represented by the right people, Rockland County can achieve extraordinary things," said Reichlin-Melnick. "But with so many critical issues facing our communities, Rockland can't afford a bench warmer in the Senate. We need a senator who can get things done for our county. And that's why I'm running."
At the rally, Reichlin-Melnick was introduced by Assemblyman Ken Zebrowski who lauded Reichlin-Melnick's record of accomplishment in Albany during the 2021-22 legislative session. Haverstraw Town Supervisor Howard Phillips, Rockland County Clerk Donna Silberman, Orangetown Democratic Committee Chair Liza Barrie, and Clarkstown Democratic Committee Co-Chair Monica Ferguson also spoke, and praised Reichlin-Melnick's record of community-focused service.
During his two years representing Rockland County in Albany, Reichlin-Melnick delivered more than $10 million in state grant funding for infrastructure projects, parks, playgrounds, law enforcement, agencies, fire departments, EMS companies, non-profits, and more. He passed 90 bills through the Senate, more than any other freshman senator during the 2021-22 legislative session.