Recent Statewide Forest Ranger Actions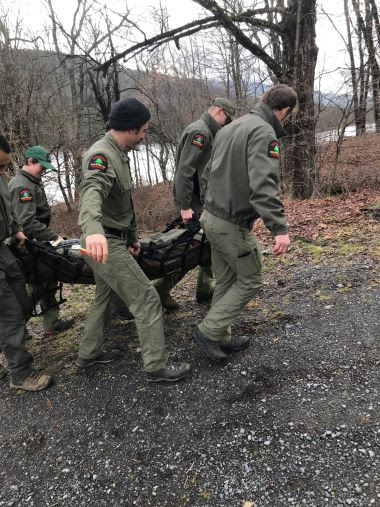 New York State Department of Environmental Conservation (DEC) Forest Rangers respond to search and rescue incidents statewide. Working with other state agencies, local emergency response organizations, and volunteer search and rescue groups, Forest Rangers locate and extract lost, injured, or distressed people from across New York State.
In 2022, DEC Forest Rangers conducted 359 search and rescue missions, extinguished 162 wildfires covering more than 1,300 acres, participated in 53 prescribed fires that served to rejuvenate nearly 900 acres of land, and worked on cases that resulted in hundreds of tickets and arrests.
"With more people visiting State lands and enjoying New York's myriad, world-class outdoor recreational opportunities, DEC's Forest Rangers are on the front lines to help visitors get outside responsibly and get home safely," said DEC Commissioner Basil Seggos. "Each day, these highly trained first responders are protecting irreplaceable natural resources and utilizing their expert knowledge of wildland fire suppression, wilderness first aid, land navigation, law enforcement, and technical rescue techniques to successfully execute critical missions, for DEC and our countless local, state, and national partners."
Hamlet of Claryville
Ulster County
Training: On Jan. 5 and 6, Forest Ranger Lieutenant LaPierre, a Wilderness Medical Associates instructor, led a Wilderness First Responder training course at Frost Valley YMCA for Rangers from DEC regions one, three, four, and seven, which cover the Long Island, Hudson Valley, and Central NY regions. Rangers take the course annually to refresh wilderness first responder skills including assessing vital signs, providing emergency care in the wilderness, and making crucial evacuation decisions.
Be sure to properly prepare and plan before entering the backcountry. Visit DEC's Hike Smart NY, Adirondack Backcountry Information, and Catskill Backcountry Information webpages for more information.
If a person needs a Forest Ranger, whether it's for a search and rescue, to report a wildfire, or to report illegal activity on state lands and easements, they should call 833-NYS-RANGERS. If a person needs urgent assistance, they can call 911. To contact a Forest Ranger for information about a specific location, the DEC website has phone numbers for every Ranger listed by region.
Town of Clarkstown Pay Tribute to Rockland & 9/11 Heroes Thomas and Danny Foley with Life-Sized Statues in West Nyack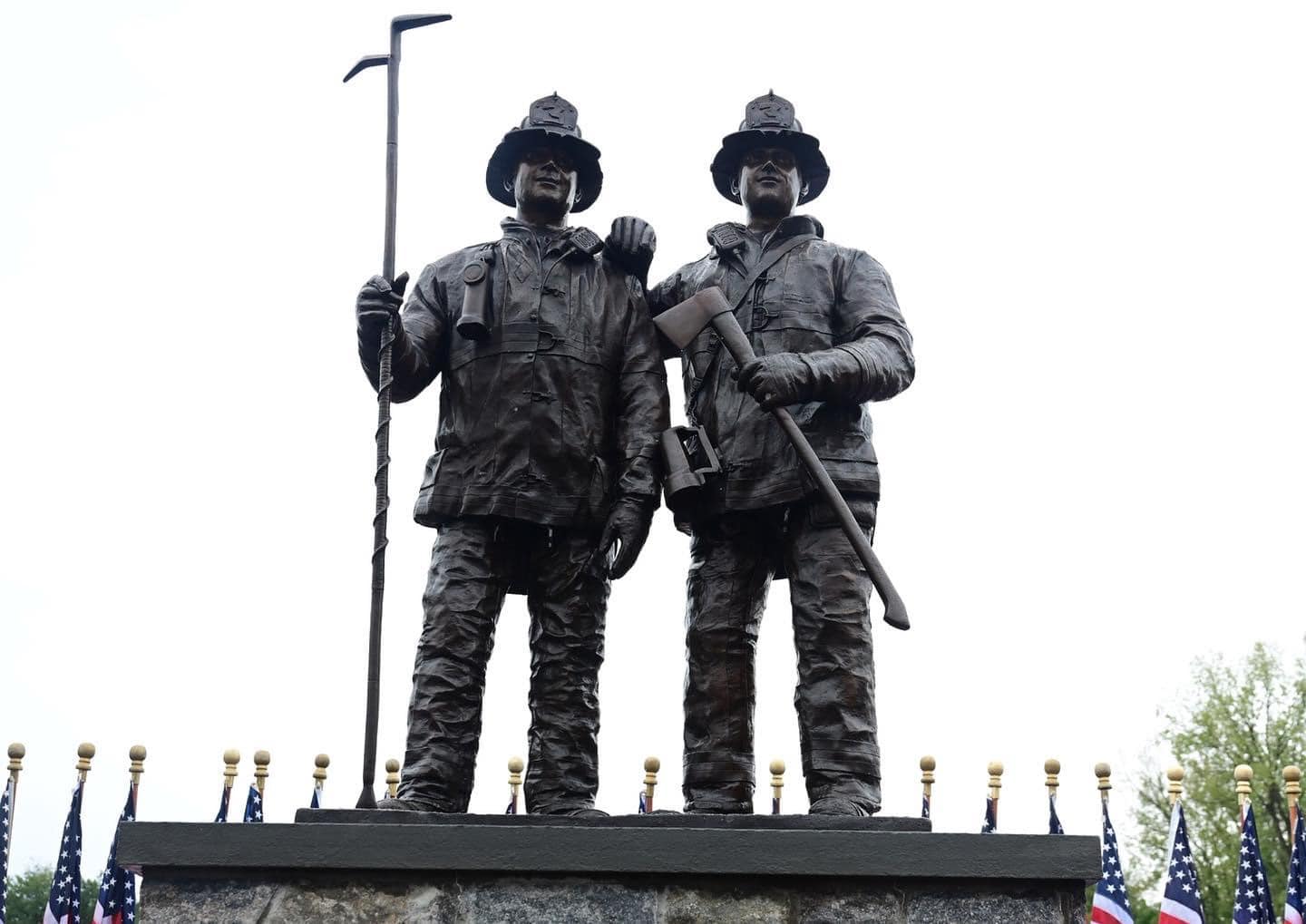 WEST NYACK, NY – FDNY firefighters Thomas and Daniel Foley were memorialized in a beautiful tribute in West Nyack today, a place they called home. A life-sized statue of these brave brothers was unveiled at the West Nyack Hamlet Green and Firefighter Memorial Park.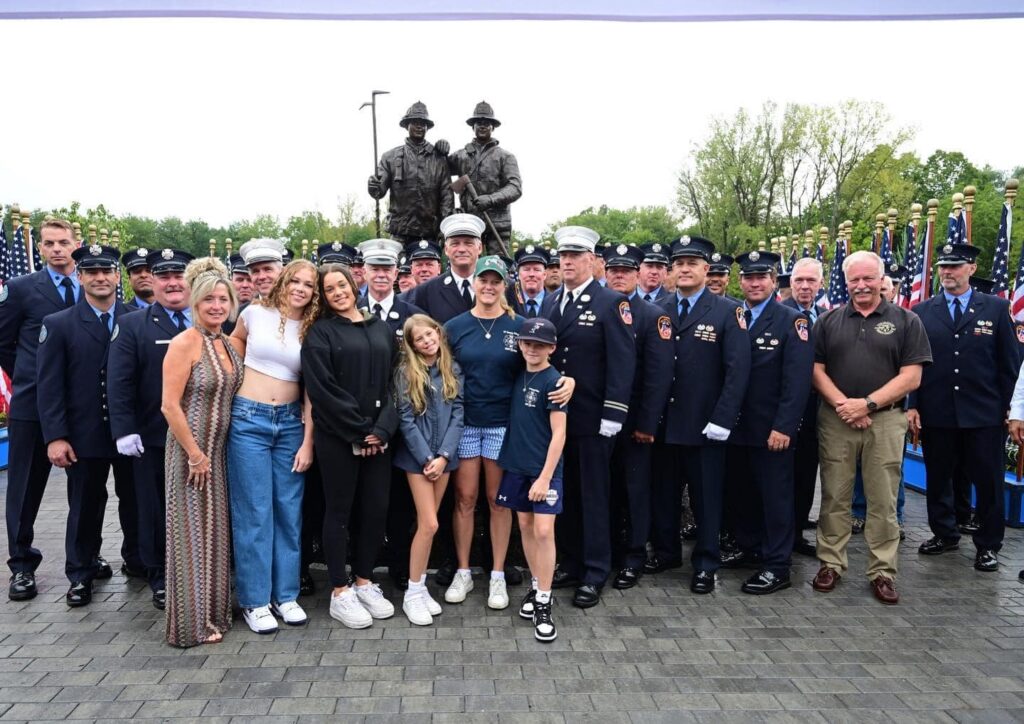 Thomas Foley of Rescue 3 died on 9/11. His younger brother, Daniel, of Ladder 49, spent days days searching for his body and eventually found him 10 days later.
Daniel Foley joined Rescue 3 in the years following. He died of 9/11 related illnesses in 2020.
We will #neverforget Tommy and Danny Foley
New York State Police Serving Since 1917 Accepting Applications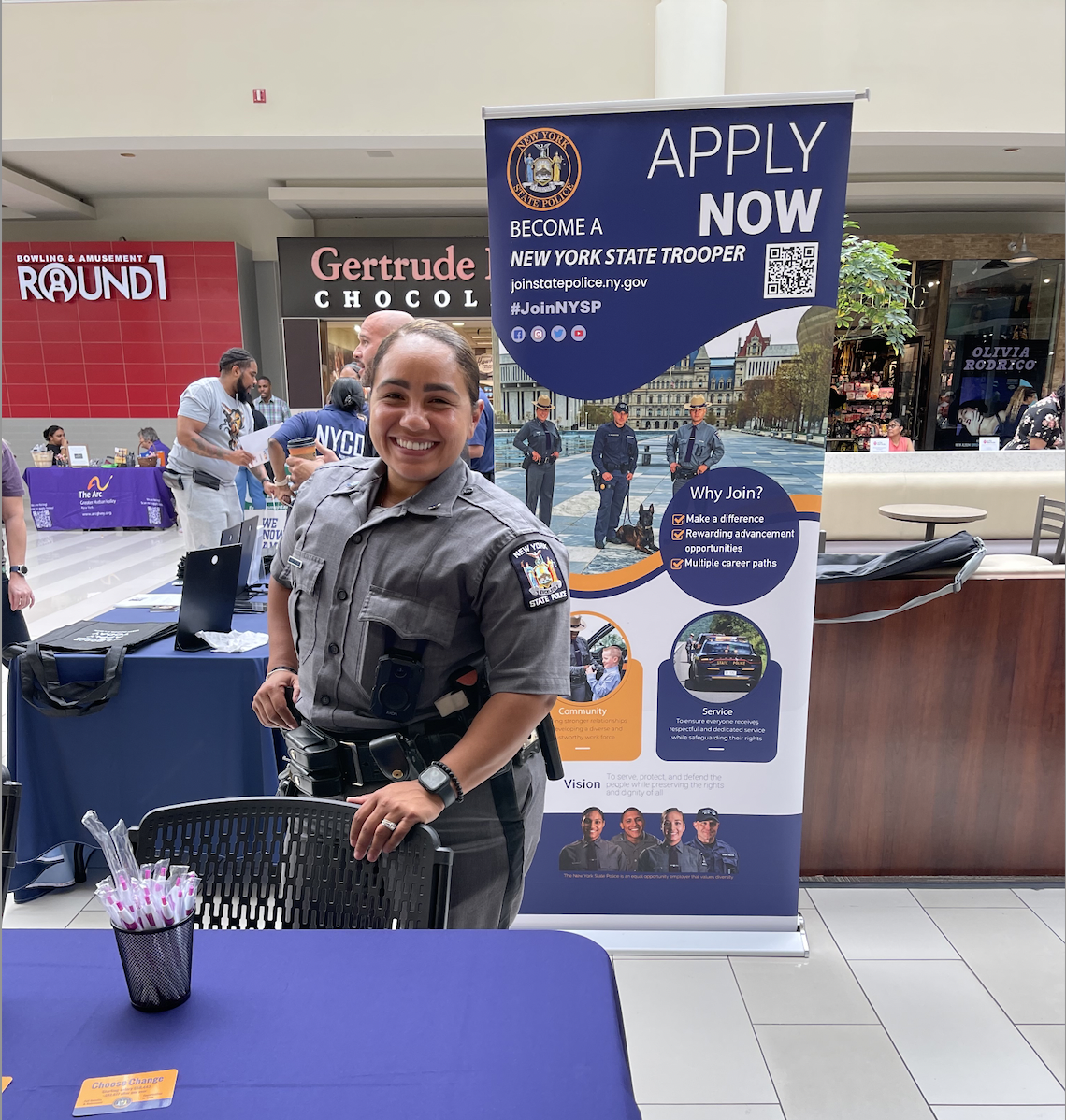 Middletown, NY – Trooper Briana Martinez – Gigante, Recruiter Troop F, discussed the benefits to becoming a NYS Trooper.  Starting with 120 hours of vacation annually, a max of 224 hours depending on years of service. 104 hours of annual paid holiday time. 20 – 40 hours paid personal leave based on years of service, health, vision and dental insurance. She stated there were different career opportunities available to qualified individuals. For more information visit JoinStatePolice.ny.gov or