ORANGEBURG, NY – HOMETOWN HEROES: South Orangetown Little League 12U Softball recieve police escort as they arrive home after winning the Eastern Region Championship and are headed to the Little League World Series!
The girls from South Orangetown lead by star pitcher Haley Arvidson have captured the hearts of the county. With people from Sloatsburg to Stony Point to Piermont all rooting them on!
Video credit – Dave Mumford (Special thanks Tina Albin & Dori Hewitt)
Tappan Zee HS Boys' Soccer Team Raises $1,050 for Breast Cancer to be Donated to Susan G. Komen Foundation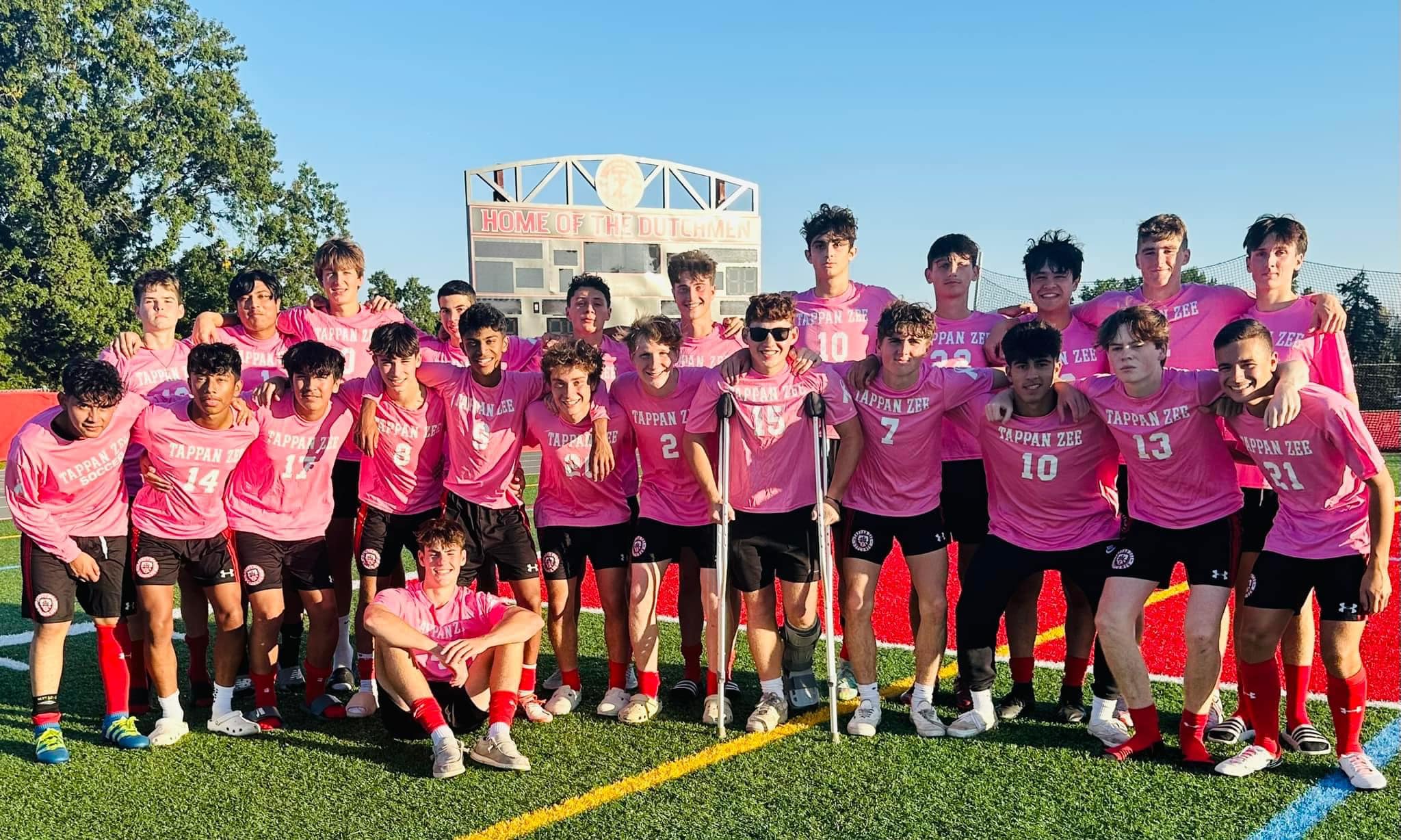 October is Breast Cancer Awareness Month. The Tappan Zee High School Boys Varsity sold $1 pink ribbons at the World Class FC/OMM Soccer Complex this weekend and they were able to raise $1,050 for the fight against breast cancer. All of the proceeds will go to the Susan G. Komen Foundation.
Great job!
📷 by Jon Jacobs
VIDEO: Spring Valley HS Football Defeats Ramapo HS 27 – 6