Suffern Residents Named Top Latino Realtors in Rockland and Orange Counties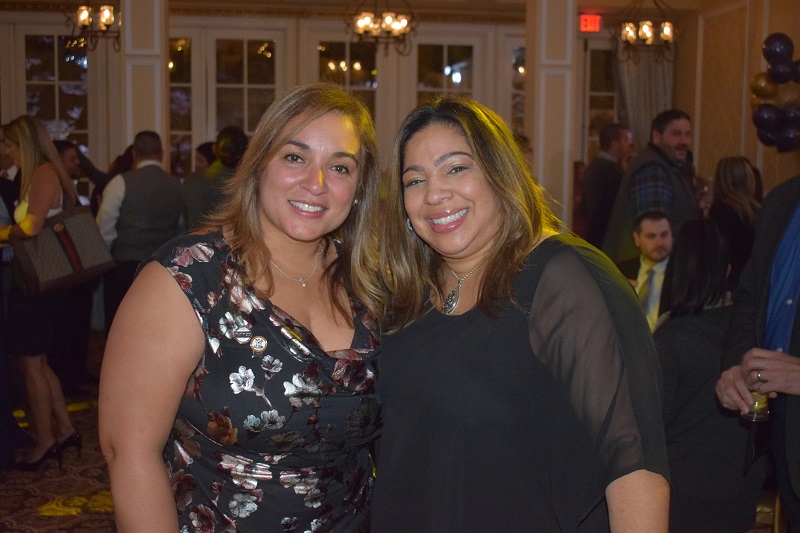 SUFFERN, NY – Two Suffern residents, Claudia Inoa and Jacqueline Morales, both Realtor Associates affiliated with Christie's International Real Estate – Westchester & Hudson Valley's New City, NY office, have been named as Top Latino Real Estate Agents in Rockland and Orange Counties by the National Association of Hispanic Real estate Professionals.
They were chosen as two of the top five agents in Rockland and Orange Counties, and honored at the organization's official launch event on November 14.
"We applaud Claudia and Jackie on this honor, especially being part of NAHREP's inaugural ranking of the region's leading Latino agents. They are both leaders in our work throughout southern New York, bringing the power of Christie's to our clientele throughout the area," said Andrew Emery, Broker of Record and Regional Vice President for Christie's International Real Estate – Westchester & Hudson Valley. "These accomplished agents are committed to the industry and are wonderful ambassadors of the Christie's brand. We are happy that NAHREP recognized them as visionaries in the region and within the Latino community."
NAHREP is a purpose-driven organization propelled by a passionate combination of entrepreneurial spirit, cultural heritage and the advocacy of its members. Their mission is to advance sustainable Hispanic homeownership by empowering the real estate professionals that serve the community.
Claudia Inoa specializes in residential real estate, with a focus on both northern New Jersey and southern New York State. She is committed to providing clients with the highest levels of customer service and is continually looking towards the newest innovations in the industry to support her work.
Inoa is regularly recognized for her market knowledge, valued insights and strategic marketing programs that consistently produce impressive results. With sellers, she implements marketing strategies that accentuate each property's features, often designing a customized presentation that incorporates photography, video, effective staging services to achieve maximum visibility in print and online. For buyers, Inoa provides close personal attention and identifies just the right property that meets client needs. She is adept at helping buyers visualize a home's potential and advises them on key design elements that meet their needs.
"As we see more and more members of the Hispanic community looking for their dream homes, they are searching out members of their own community to help guide them through the process. I am so pleased that NAHREP has taken leadership, both regionally and nationally, in promoting the careers of my Latino peers," said Inoa. "I am pleased that the organization has recognized me as one of those leaders for our community and in real estate."
Jackie Morales also focuses her real estate work in the northern New Jersey and southern New York State regions. As the team leader of the Jacqueline Morales Homes Team, she has been recognized for her success with industry awards in both sales and marketing. Jackie's team was named the top team in the Hudson Valley in 2017 and 2018, with over 120 closed transactions and almost $50 million in sales volume.
Morales is a member of the Hudson Gateway Association of Realtors in NY, the Greater Board Association of Realtors in NJ, and the National Association of Realtors. Though she has roots in Bergen County, NJ, she is currently a resident of Rockland County, NY, where she has lived for more than 20 years. Jackie's constant goal is for her clients to experience a perfected level of real estate service.
"Being part of National Association of Hispanic Real Estate Professionals' inaugural Rockland and Orange County ranking is truly an honor and is a testament to the hard work and dedication that my team and I put into our efforts on behalf of clients," said Morales. "I commend my Latino peers that were also recognized. We are role models for our ethnic community and for the Latino agents that come after us. We must continue to hold ourselves up to high knowledge and performance standards, in order to ensure the integrity of our industry at the local, regional, national and international levels."
Starbucks Coffee in the Village of Nyack Officially Closes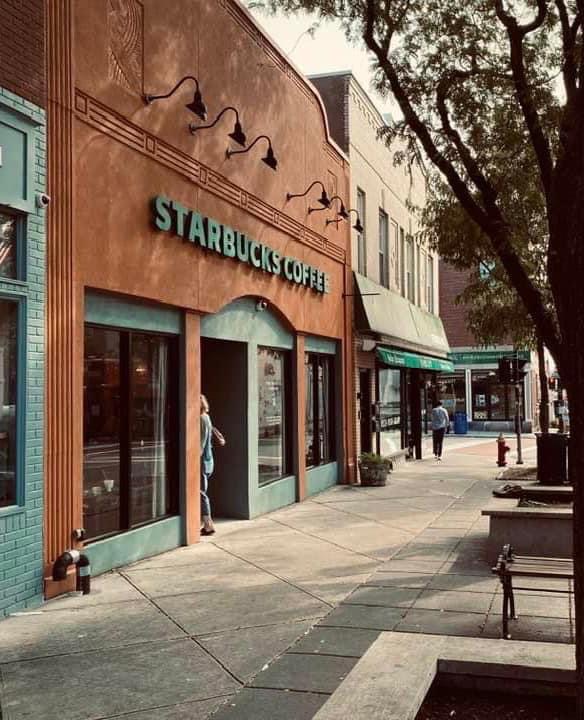 NYACK, NY – First opened in 1999, the Starbucks in Nyack was the first job for many high school and college students and a place for people to meet. It hasn't been announced what will replace Starbucks.
📷 by Kal Toth
The Benefits of Planting Trees and Shrubs

Rockland/Bergen – As the days grow shorter and the air carries a crispness, the fall season presents an opportune time to embark on landscaping endeavors. Planting trees and shrubs during this time offers a myriad of benefits, allowing your green additions to thrive and flourish in the seasons to come. Let's explore why the autumn months are the perfect time for planting.
Ideal Growing Conditions: The cooler temperatures of fall create a favorable environment for establishing new trees and shrubs. As the soil remains warm from the summer heat, plant roots continue to grow, enabling them to anchor securely before the ground freezes. This extended root development period gives the plants a head start for vigorous growth in the following spring.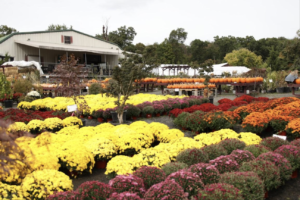 Reduced Stress on Plants: Planting during the fall reduces the stress on both plants and gardeners alike. Unlike the scorching heat of summer or the harsh conditions of winter, fall provides a mild climate that minimizes the chances of heat stress and water evaporation. This allows newly planted trees and shrubs to adjust more comfortably, without the pressure of extreme weather conditions.
Ample Moisture Availability: Fall often brings more frequent rainfall, providing a natural irrigation system for your newly planted additions. This abundance of moisture helps in the establishment process and reduces the need for constant watering. Additionally, the lower temperatures result in slower evaporation rates, allowing plants to absorb water effectively.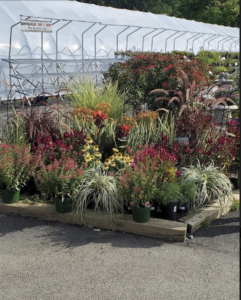 Less Susceptibility to Pests and Diseases: During the fall, many pests and diseases that typically plague plants during the warmer months begin to decrease in activity. This means that newly planted trees and shrubs face a lower risk of encountering harmful organisms that could impede their growth.
Opportunity for Root Establishment: Trees and shrubs planted in the fall can focus their energy on root establishment rather than expending resources on foliage and flower production. This enables them to develop strong and extensive root systems that provide a sturdy foundation for future growth.
Down to Earth Living, celebrating its 52nd year, Down to Earth Living Garden Center in Rockland County offers 12.5 acres filled with perennials, flowers, shrubs and trees, with new arrivals coming in every week. The 10,000 square foot showroom has a large and unique selection of contemporary, classic, traditional, and transitional teak, aluminum and all-weather dining and deep-seated furniture. The center is open 9 – 5 every day and is located near Bergen County at 1040 Route 45. Phone number is 845-354-8500. Website is www.dteliving.com for more information.