8 Ft Snake Pictured Climbing Tree on Anthony's Nose Hiking Trail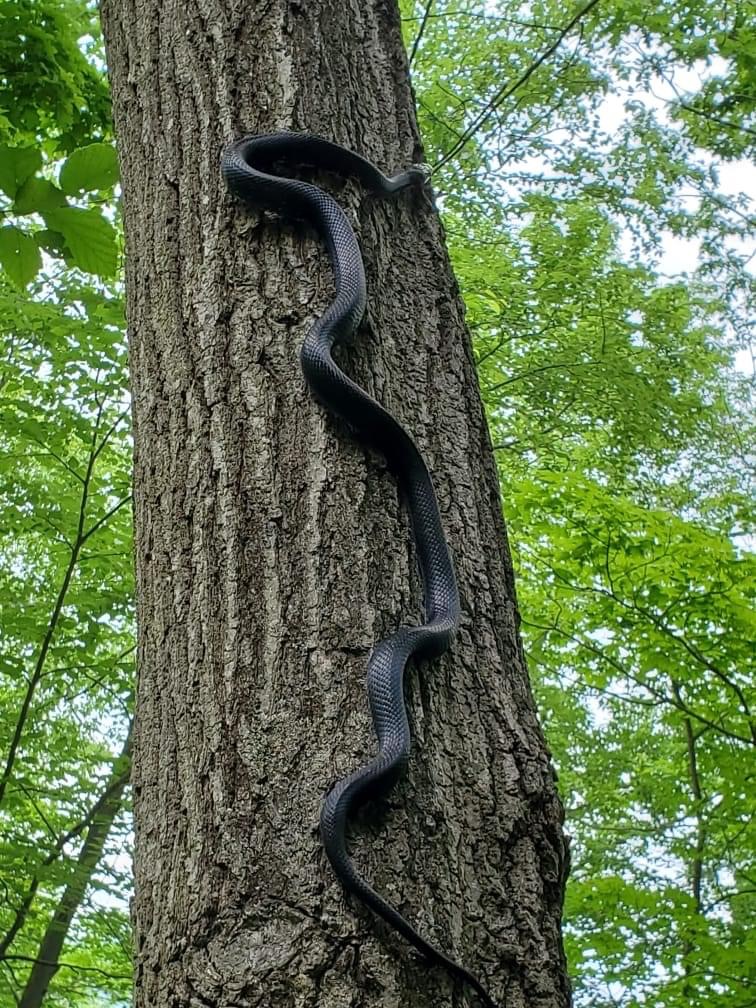 HARRIMAN STATE PARK, NY – WOW: An 8 foot black snake 🐍 pictured climbing a tree on the Anthony's Nose hiking trail.
Not something you will see everyday. Photo credit – Tom Javenes of Stony Point & Owner of Fireside Restaurant.
Throwback: Westbound approach to the Tappan Zee Bridge circa 1970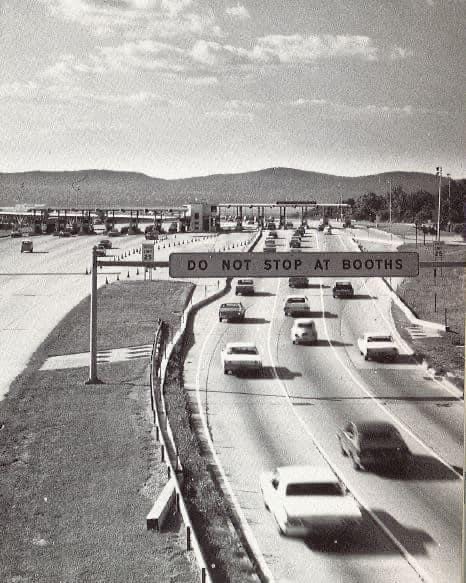 ROCKLAND COUNTY, NY, Tolls were removed traveling westbound to relieve congestion and eastbound tolls doubled to $1 at that time.
Photo from NYSTA.
Shocking Video Shows a Snake Slithering up a Car Window While Driving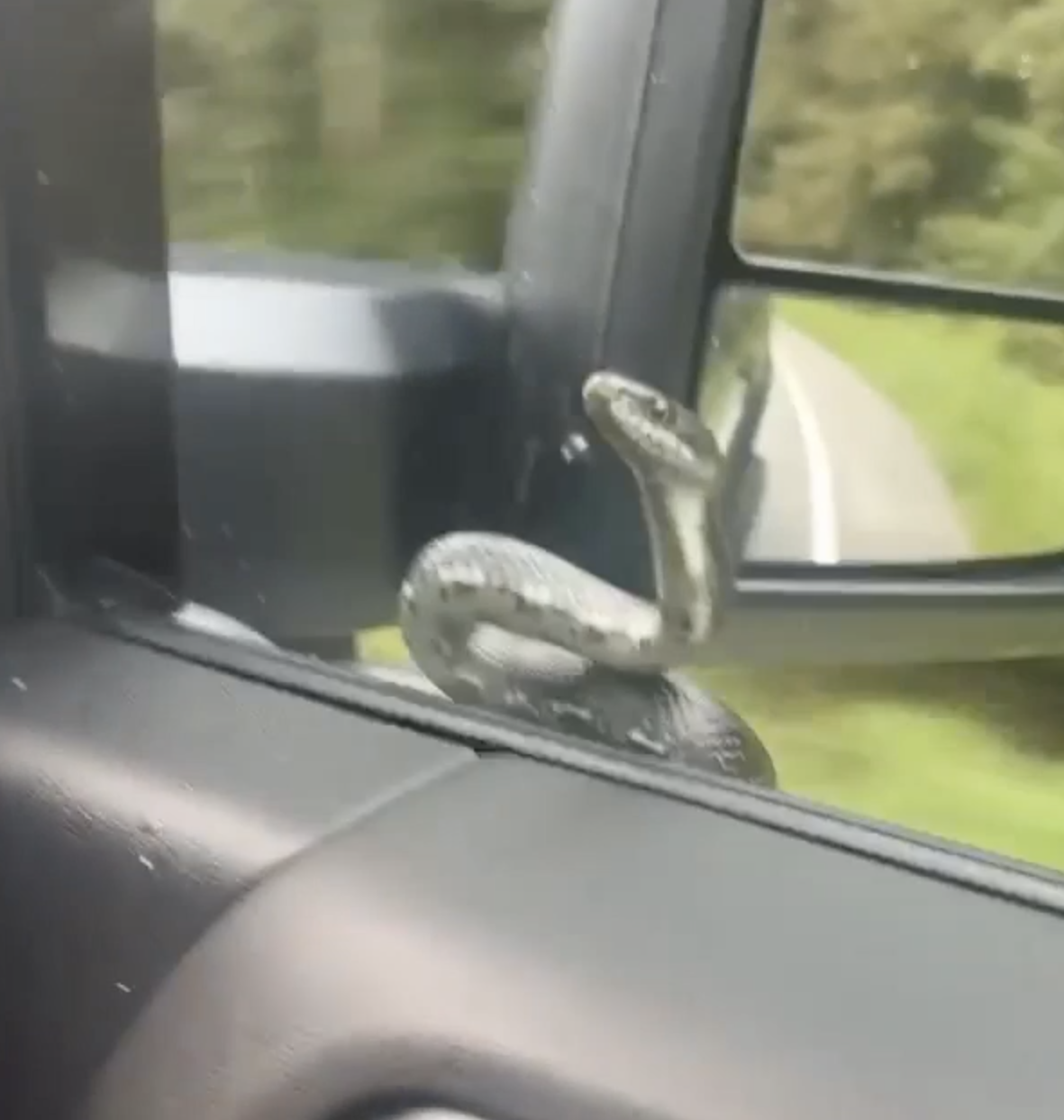 The following video was recorded on the goat trail headed toward Bear Mountain Bridge from Westchester County (NY) and shows a snake crawling up the passenger's side window while the car is driving at a high rate of speed. You can hear the utter shock of the occupants of the vehicle as they observe the snake. The snake eventually fell off and thankfully nobody in the vehicle was hurt during the shocking incident.
Video courtesy of Melissa Alpegiani Fogarty